With the announcement of the restoration plans for The More the Better (1988), an opportunity was presented to all who wished to readily appreciate Nam June Paik's video series in downtown Seoul.
A special exhibition of international cooperation "Nam June Paik's City: from New York to Seoul", co-hosted by Nam June Paik Art Center and Seoul Metropolitan Government, will be held at Seoullo Media Canvas in front of Malli-dong Square. The exhibition, which introduces Paik's visual work in harmony with the urban landscape, is held on a large outdoor screen 29 m wide and 7.7 m of height. The collection Suite 212 (1975/1977), which is screened at Seoullo Media Canvas, is one of Nam June Paik's masterpieces. It is a collection of about 30 short films produced through a TV lab project with the US public television station. The Nam June Paik Art Center selected 13 films from the Suite 212, which is owned by the video archive, and will repeatedly display about 3 to 5 minutes of footage during the exhibition period.
The video series, entitled 212, an area code of Manhattan in the 1970s, includes various images from New York, including Wards Island, Washington Square, Fashion Avenue, and Richmond Town. Paik created a fantastic image by colliding images of the metropolis with interviews, news, and advertisements in an electronic collage. In 'Suite 212: Wards Island' (1975), New York's multiculturalism is revealed by overlapping the dance of international dancers and the riverside of Wards Island. Meanwhile, 'Collection 212: Grand Central' (1975) shows a busy modern man's life through digital clocks and commuters heading to central New York. It took place in the centre of Seoul, a vast city different from New York at intervals of over 40 years, but it is easy to understand the work without any difficulty because the universal experiences that can be felt in the metropolis frequently appear.
In addition to videos captivating visitors with intense images, some works convey meaning through the background music. Through an excerpt of Mayor of New York John Lindsay's speeches, the work 'Suite 212: Lindsay' (1975), expresses the symbolic meanings of the New York mayor with solemn music made by modifying the sound of the original video. Also, a video of American Indian women playing drums and singing 'Suite 212: American Indians' (1974) overlaps a traditional love song with classical music in the second half to depict the heterogeneity of native and immigrant narratives.
The special exhibition will be open until Dec. 19. and will screen the films every 5 minutes to 30 minutes every hour, from 6 pm to 11 pm during the exhibition period.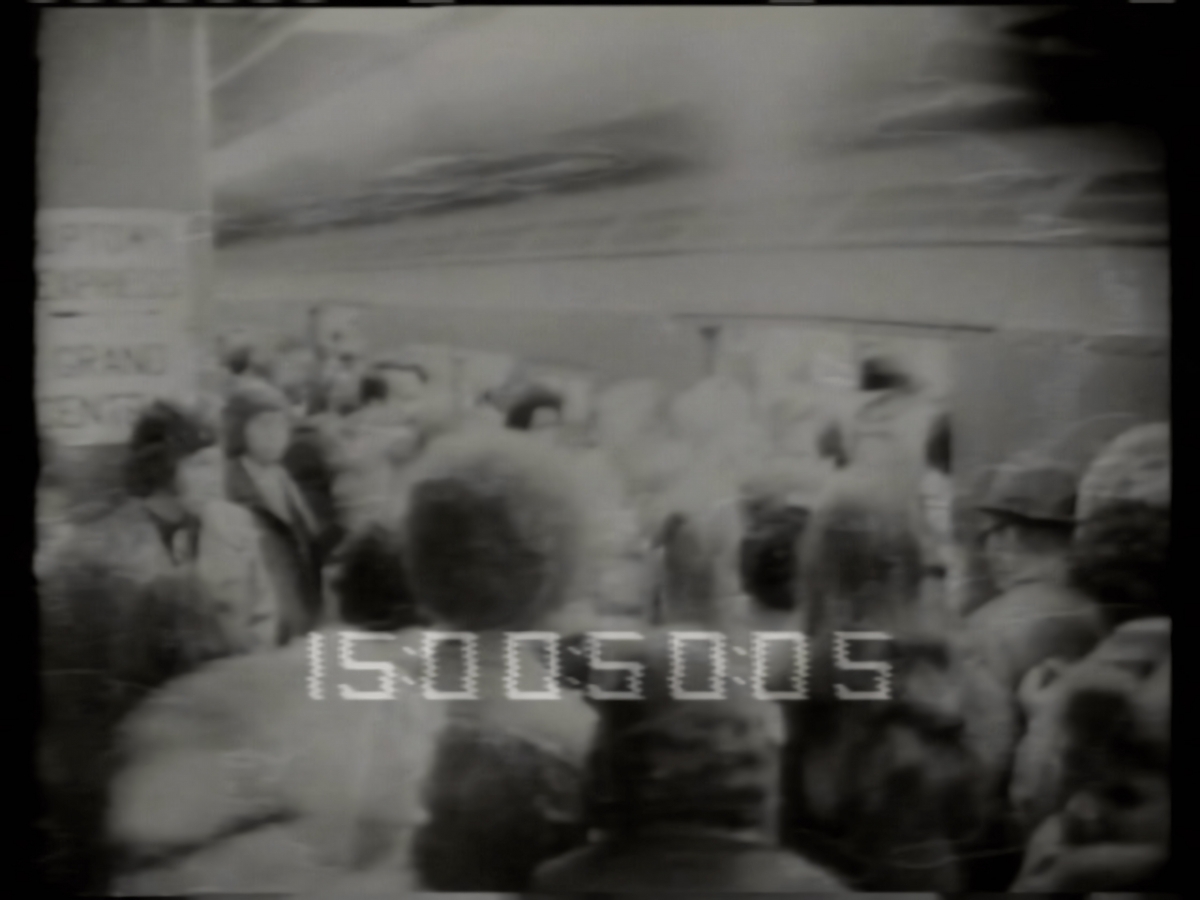 〈Suite 212: Fashion Avenue〉 (1975)