'Bauhaus and Modern Life', which explores the impact of experimental design by 20th-century designers on the culture of today, is underway at Kumho Museum of Art from Aug. 13 to Feb. 2, 2020. The show, a special exhibition marking the 30th anniversary of the museum's opening, features around 60 original Bauhaus works, as well as furniture, lighting and kitchen tools by European and American designers affected by Bauhaus.
The visitor can encounter the works made of materials that emerged during the industrial era and emphasised functionality at the entrance to the second floor. The exhibition includes Marcel Breuer's Nest Tables B9 (1925/1926) with bent steel pipes, Kandem Lamp (1930), which was designed by Marianne Brandt, the first female head of the metal workshop of Bauhaus, and Wilhelm Wagenfeld's Kubus Stacking Storage Containers (1938), which is equipped with modules for various uses. Works with practical Bauhaus designs, plus various materials such as cane and leather, are arranged on the third floor. Among them, the Barcelona Chair, designed by Ludwig Mies van der Rohe for the Pavilion of the 1929 Barcelona International Exposition, is the most eye-catching. Also, children's furniture and kitchen utensils, which have been tried as formative experiments and in their variability, can be seen on the first basement level. There is the Children's Chair (1957), designed by Kristian Vedel with infant growth in mind, Arne Jacobsen's School Desk and Chair 3105 (1955), Charlotte Perriand's Kitchen from Unite d'Habitation (1952), which improves household labour efficiency, and Stefan Wewerka's Kitchen Tree (1984), which seem to hang a functional shelve on a tree.
The first floor, which marks the beginning and end of the flow of the human traffic in the museum, consists of Bauhaus News Archive (2019), which was participated by the Institute of Korea Design History, and Sunken Square (2019), which was installed by Han Kyungwoo. In the archive that recounts the Bauhaus movement, marking its 100th anniversary, one can look at the infographic and QR codes listing related articles that were published in local dailies from the 1930s, which until recently were catalogued in chronological order. Aside from this, three 'Open Lecture' by local researchers will be conducted at the Sunken Square, and a smaller group with fewer than 20 people is allowed to hold design seminars through reservations.
If the Bauhaus books were not displayed in the last section, viewers would have a better understanding of the exhibition. However, the significance of the show can be found in that it not only shows the collection of materials but also outlines the local situation, embracing modernism. <by Kim Yeram​>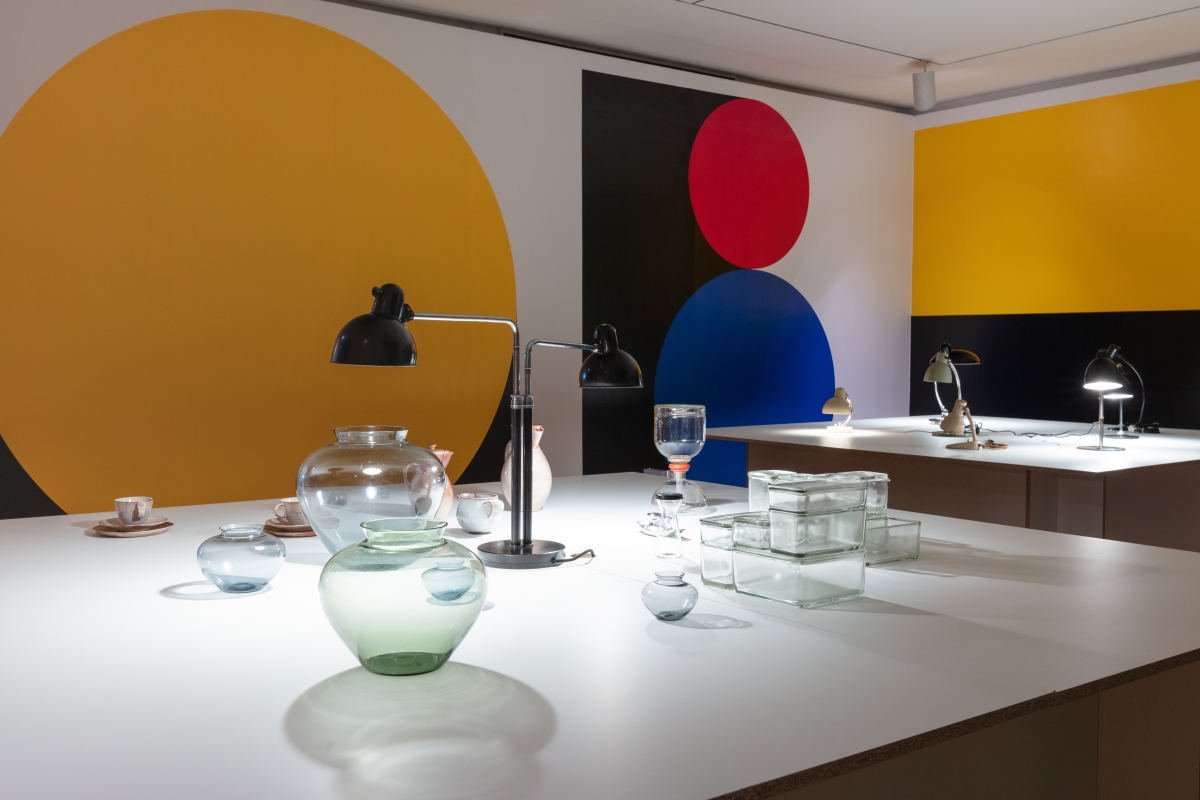 Exhibition views of 'Bauhaus and Modern Life'​​