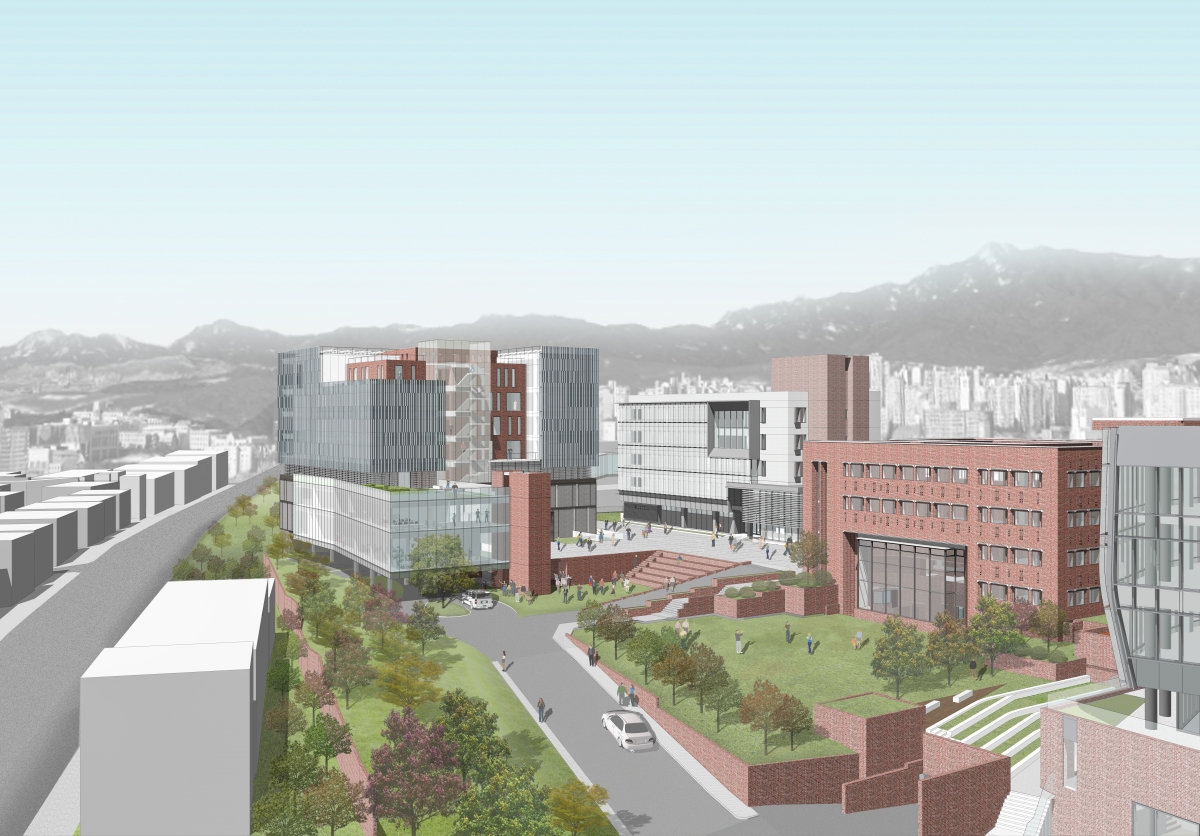 Winning Proposal of studio METAA+an architect ⓒstudio METAA​
METAA Architects & Associates + AN architect have been selected as the winner of the design competition for the construction of the Seoul Biohub Global Collaboration Complex. The design contest, organised by the Seoul Metropolitan Government, was conducted to create a Complex that supports research and overseas projects of medical companies. The Complex will consist of spaces for companies in the bio-medical sector, facilities to support residents, operations management and office spaces. The target site is a vacant space located in the southeast of Hongneung Research Complex, with a planned area of 5,300m2. Participants in the design contest were also required to link the expanded educational research facilities to existing Main Building, Research Building, and Community Building that are being developed.
The winning design has an inner court that simultaneously satisfies the independence required for research facilities and the comfort of the working environment. This is an element that takes into account the former Korea Rural Economic Institute building designed by Kim Swoo Geun located nearby and is designed to mingle with the surrounding environment without overly presenting the formation. Besides, the lower part of the buildings, which are formed as lengthy in response to the street, have increased the openness of the space to induce communication with citizens. Also, the facade of the upper part that will be occupied by health-related businesses, designed to block the sight.
The jury commented that 'the strategy of bringing the language of existing buildings to create compounded landscapes was good, and it was impressive that it was able to draw into correspondence the difference in scale between the existing building group with a solid inner court and a segmented external mass'. <by editorial team>​