The finalists in the 37th Seoul Architecture Award have been announced. Seo Goo Heo (principal, Wondoshi architecture) and Oil Tank Culture Park, designed by RoA architects, have been selected as the awardees.
Oil Tank Culture Park is a remodeling project of an oil storage site ? a modern industrial facility. The project was praised for how it managed to overcome the overbearing impression of the original facility, the unique property of the site, and an unclear programme to transform the site into a new architectural space while retaining and effectively drawing on the structural properties of each oil tank.
Distinction awards were given to a total of four works: the Sersomun Historical Park and Seoul Museum of History by Seunghyun Yoon (professor, Chung-Ang University) and Interkerd architects; AmorePacific Headquarters by David Chipperfield Architects; Mumokjeok by MOLDPROJECT; and the KB Rockstar Youth Lounge by a group of five professors at Hongik University (Lee Youngsoo, Lee Hyunho, Chang Yongsoon, Lee Kyungsun, Kim Suhan).
Six projects were nominated for the runner-up award: Wooran Foundation, Savina Museum, Seoul Hall of Urbanism & Architecture, Seoul Botanic Park, House THIN-THIN, and THE NEXEN University. Aside from these nominations from the award committee, Savina Museum, Sersomun Historical Park and Seoul Museum of History, and the Seoul Botanical Park were selected by popular vote to receive the Citizen's Favourite Special Award.
A total of 133 works participated in this year's Seoul Architecture Award, and the awardees were decided via paper evaluations and site examinations. The winner of the Seoul Architecture Award receives an award certificate from the Mayor of Seoul, and the client receives a commemorative plaque to be installed on the building.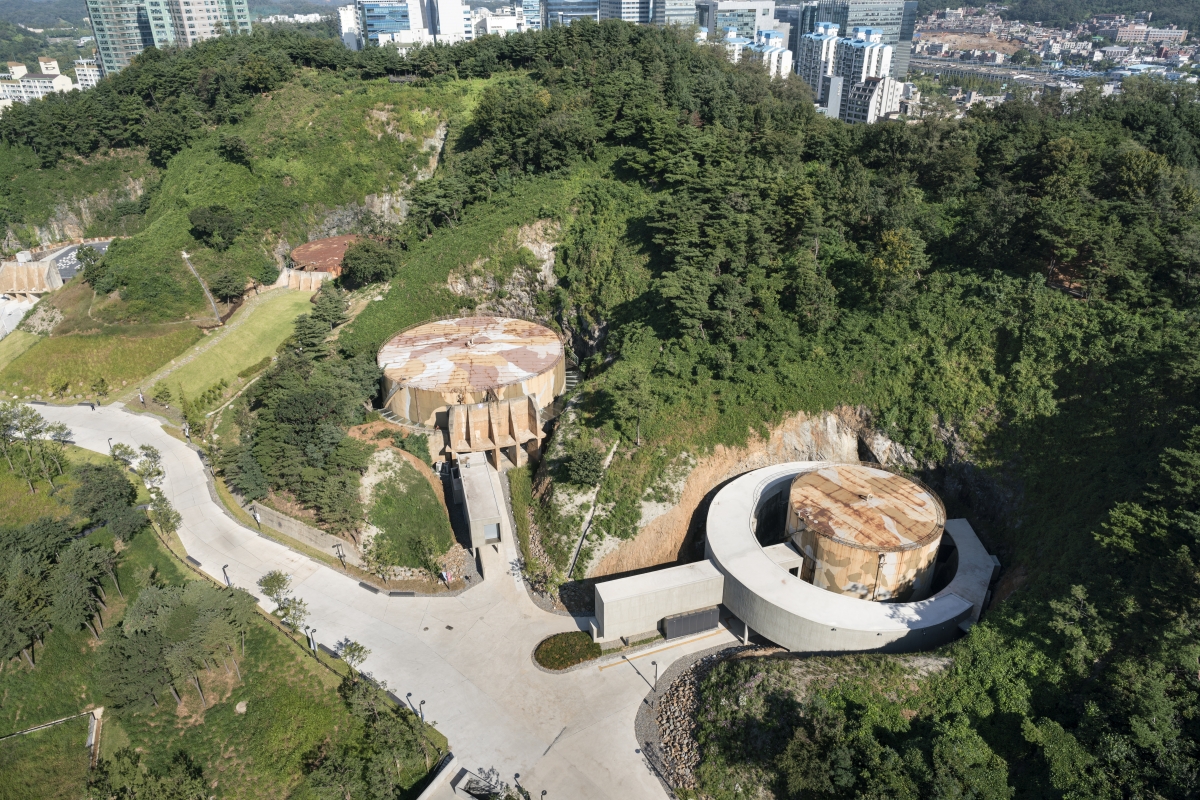 Oil Tank Culture Park ⓒNamgoong Sun​