Kim Oksun is a photographer who concerns herself with topics considered peripheral and marginal, such as women, international couples, multicultural families, strangers, and exotic plants. Kim, who repeatedly captures and lists her subject to present series of thematically conceived photographs, here introduces 25 new works in 'Berlin Portraits' at the Atelier Hermes, on show from May 31 to July 28 .
The characters in the pictures are Korean nurses and nursing assistants who left Korea for Germany in the 1960s to the 1970s. Older women sit upright and stare at the camera. It is a strong and solid image far removed from the image of the benevolent, maternal figure. A Taegeuk-patterned fan representing Korean identity hangs on the wall in the house, as background to the picture, and the floor is carpeted in a western style, creating a familiar yet unfamiliar sensation. Different figures of a 'different and unstable' sentiment are here observed to have particular things in common, to which Kim Oksun pays attention.
Kim was impressed by a lecture delivered by three older women participants in the exhibition 'Women who Transcended Boundaries' on show at the Seoul Museum of History in 2017. Shortly afterward, she visited Berlin and learnt about the past five decades in the city's turbulent history. The "Dispatched Nurse" is often considered a heroine in Korea's history of modernization, but the actual parties involved want to be known as "Korean Nurses in Germany" because they came to Germany for personal and self-directed choices. Of the three choices available to them, between staying in the country, moving to a third country or returning home, their choice was to stay in Germany. Also, by resisting the German government's immigration and labour policies, and by living their lives in a strange land, they reveal their very individual identity.
Kim does not print out this epic narrative in a one-dimensional way. Based on the discipline of documentary photography, which exposes the object as it is, she captures only their appearance in a given instant ? their clothes, their make-up and the spaces around them. The fierceness and epic quality of their lives is encapsulated in a single photograph.
Kim Oksun majored in photography at Hongik University Graduate School. Kim has participated in a number of individual and group exhibitions, on show in venues such as the National Museum of Modern and Contemporary Art (MMCA), Leeum Samsung Museum of Art, GoEun Museum of Photography, and other art museums abroad including Sendai Mediatheque (Japan), Museum of Modern Art New York (United States) and Museo Nacional de Bellas Artes (Buenos Aires, Argentina). She was awarded the Ilwoo Photography Prize, Dong Gang International Photography Award, Seco Photo Award, and Daum Artists Award, and her collections include Soonsoo Museum (GoEun Photography Cultural Foundation, 2016), Light Things (Museum of Photography, Seoul, 2014), No Direction Home (Photonet, 2010), and Happy Together (The Works, 2006).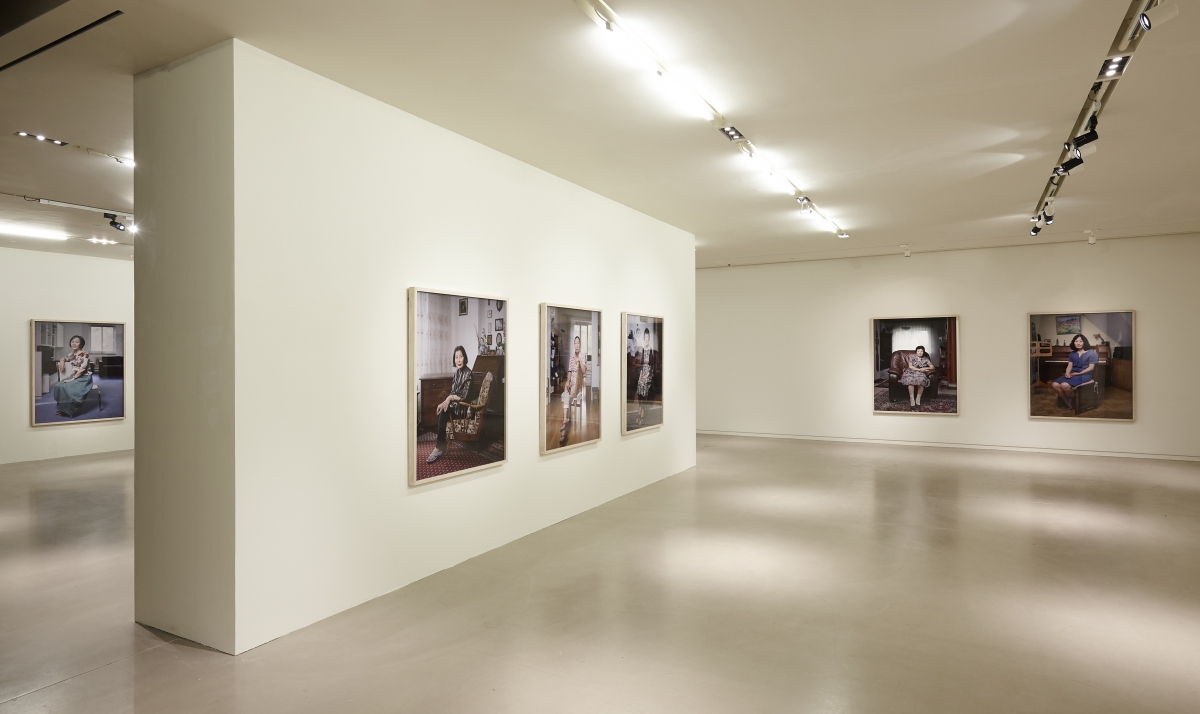 Exhibition view of 'Berlin Portraits'​ / Image courtesy of Hermès ©Nam KiYong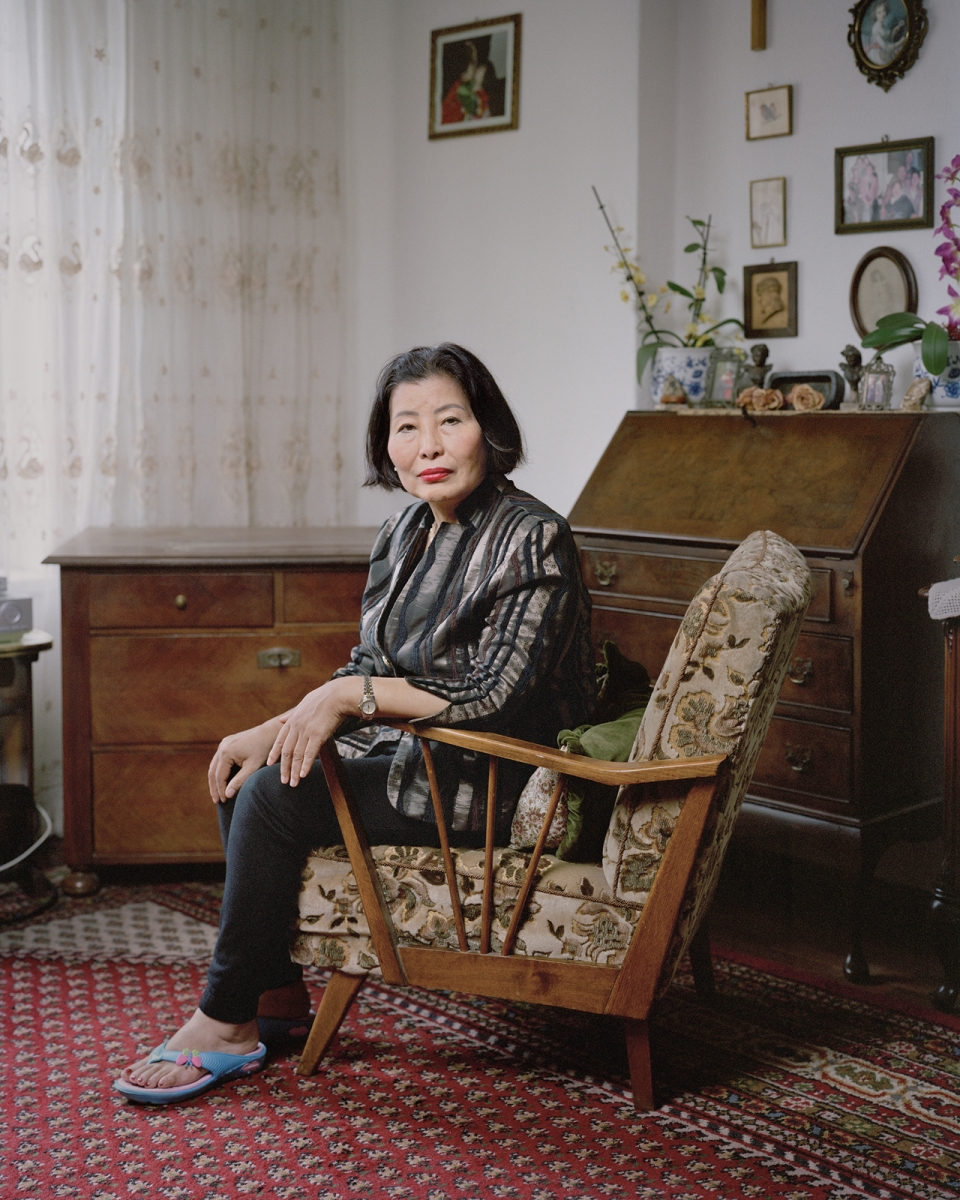 Kim Oksun, BNP_8713EK, Digital c-print, 125×100cm, 2018​ ©Kim Oksun