In the 1970s, when counter-cultural movements such as the hippie revolution were active across the U.S., Nam June Paik published his thoughts on mass media and art in his essay 'Global Grooves and Video Common Market' (1974). After discussing his views on the media environment and on media as common goods, he concluded his critique with a discussion of ecology: 'Ecology is not politics, but a worldview, a godly world. It is based on the world's planning, global circulation and the possibility of changes in human behaviour. From "you" or "me" to "you" and "me'.'
'Ecological Sense' which opened at the Nam June Paik Art Center on July 5, is an exhibition that questions the extent to which humans have exerted an influence on the Earth's ecosystem and suggests a range of new approaches necessary for co-prosperity. Contemplating the movements of more than 40 years ago, which dreamt of utopias, and Paik's ideas of that time as a starting point, the show explores the relationship between humans and nature, and examines the human status in relation to living and non-living beings on Earth.
The exhibition consists of two parts: 'Nature of Man' and 'The Habitator'. First, in the 'Nature of Man', Paik Nam Joon's Apple Tree and Darwin, Yi Soyo's TV Garden: Notes, Yoon Jiyoung's Juxtaposed and Anais Tondeur's Chernobyl Herbarium are all shown under a sub-theme, 'Nature Expanded and Constructed by Man'. Of the works examining the relationship between human and nature, Yi Soyo's TV Garden: Notes elicits a new awareness of the concept of the ecosystem. The artist defined Paik's TV Garden, installed in the lobby of the art centre, as an ecological event, and examined and organised its biota. Lee reinterpreted the work from a modern and ecological perspective, revealed how the work itself is a real ecosystem consisting of germs, mould, mushrooms, insects, plants, and people.
'The Habitator', offers insights into the Earth as a 'limited system' and dramatises the voices of habitats found across the planet. Listen to the City, which has visualised the city's unrecorded history and lived experiences, captures the story of the city's ecosystem in Placelessness: Naeseong River, Gureombi, and Okbaraji Alley. Cho Eunji raises questions of the senses, and of their symbiosis with life on Earth, through Octopusy Ecstasy, her exploratory work on octopi. Works including Architecture of Mushroom, which integrates the narration of 13 Korean and foreign architects after a year of filming mushrooms in Gotjawall, Jeju, and A Library of Wisper and Slumber, made from sounds collected from the habitats of endangered plants and others, expand our sense of imagined futures. The exhibition will be on show until Sep. 22.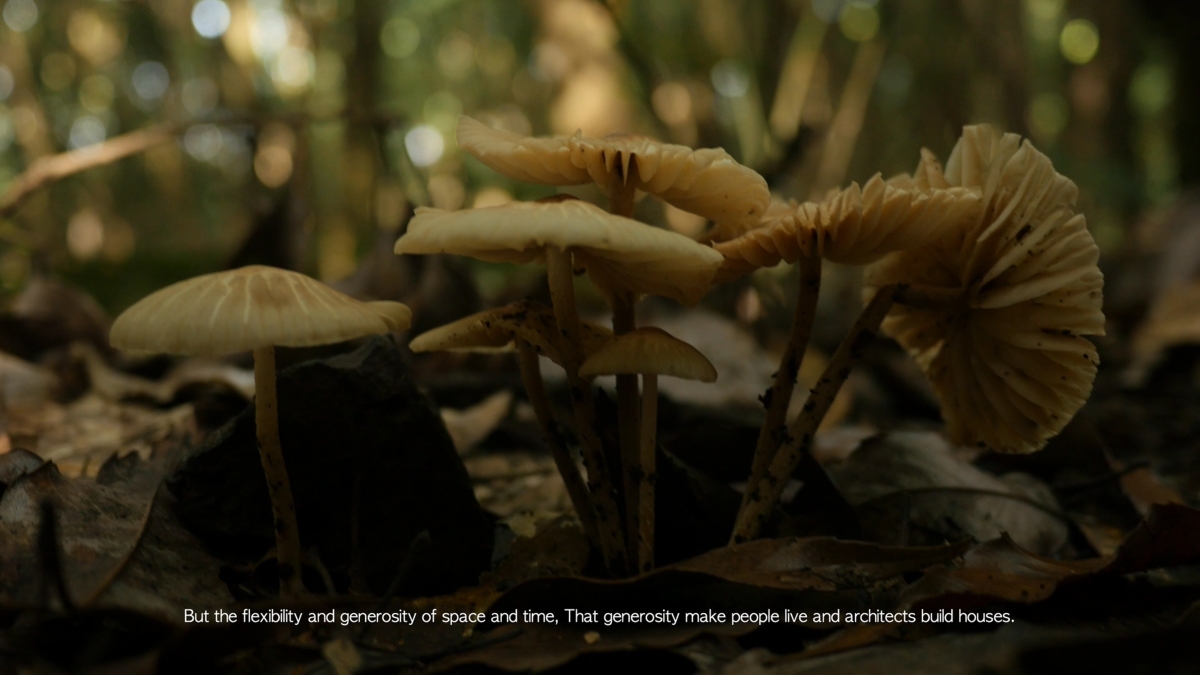 Park Sunmin, Architecture of Mushroom, 1 Channel video, color, sound, 15min 18sec, 2018​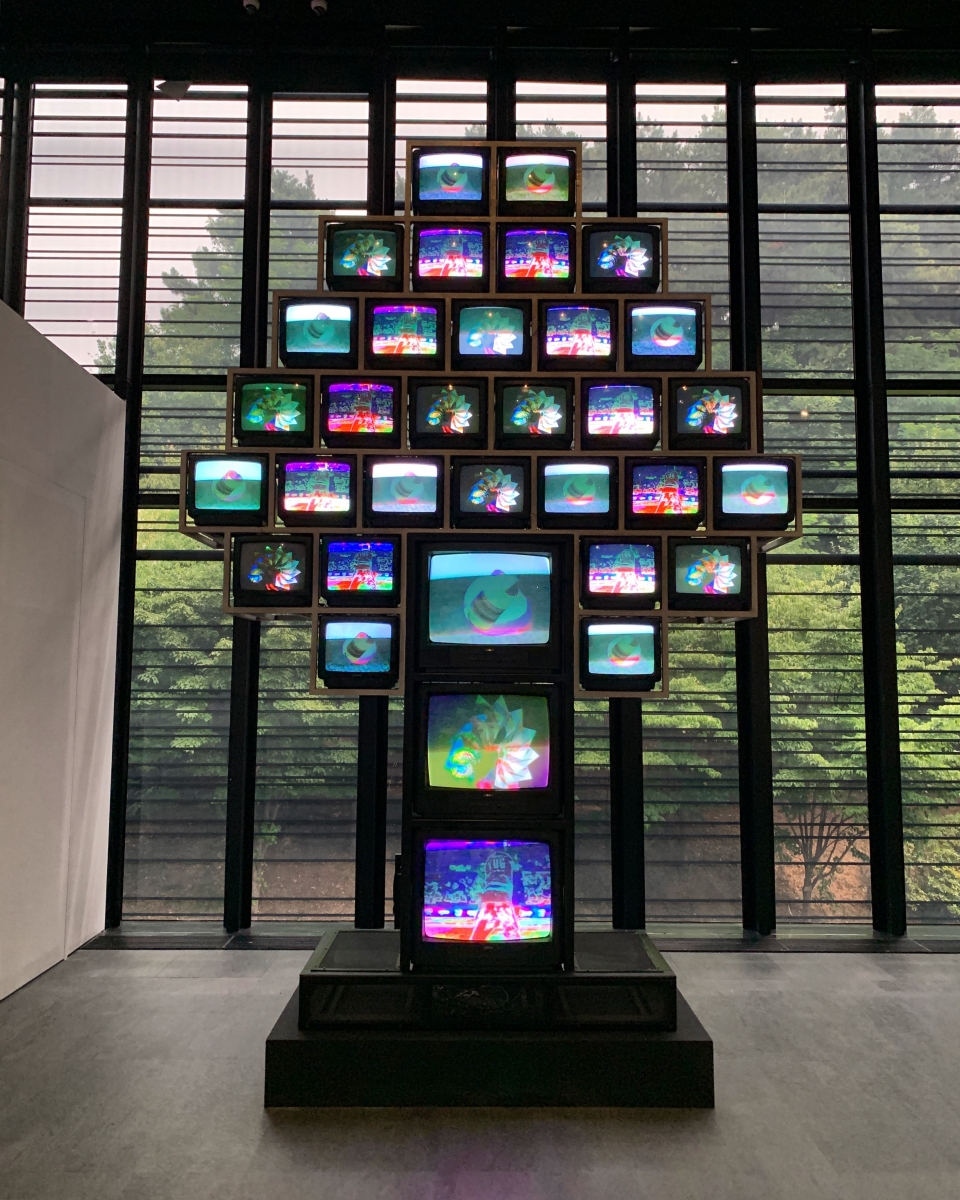 Nam June Paik, Apple Tree, 33 TVmonitors, 3 channel video, 410×280×110cm, 1995 / courtesy of Daelim Cultural Foundation