The Seoul Metropolitan Government (SMG) has announced the four winners of design proposal competitions for public buildings: Simplex Architecture (Park Chungwhan, Song Sanghun) for the design proposal competition for the open space under the elevated road at Jongam junction on June 5; Cheon Janghwan (professor, Kyung Hee University) for the open space under Hannam 1 elevated road on 13 June; Domusuyu Architects in collaboration with NAMELESS Architecture (Na Unchung, Yoo Sorae) for the BT-IT Convergence Center Design Proposal Competition on June 25; and Daniel Valle Architects (Daniel Valle) for the Design Proposal Competition for Eoullim Sports Center on June 27.
The purpose of the competition is to regenerate the deserted space under the 10m-high elevated road. Simplex Architecture proposed a restful community space, which complements the circulation to introduce new pedestrian flow while blocking outdoor noise, exhaust fumes, and fine dust through a light-weight wooden structure, and accommodates various activities such as sport, performances, street markets, exhibitions, and small gatherings.
The design proposal competition for the deserted space under the elevated road invited five teams: Notion Architecture (Kim Minsuk), Lee Gil-ho Architects, Lee-Public Architects ltd (Lee Janggun), mlnp architects (Lee, Myungho) and Cheon Janghwan. Chun's design was selected as the winner, with an idea featuring slopes across which various outdoor activities can be carried out, along with 27 floral structures that intend to convert the desolate atmosphere into lively one, promoting empathy and interaction between humans and nature.
As part of the project to create a bio-medical R&D cluster in Hongneung, Connect One by Domusuyu Architects and NAMELESS architecture, won the competition for BT-IT Convergence Center, for its support of the integration of IT and healthcare technology. The community space on the first floor was opened out in a transparent manner, and the government wanted to promote exchange between residents by forming long benches integrated with buildings on the front of roads and buildings facing them. In addition, the space was planned as a variable space that would make flexible use of the workspace, reflecting the characteristics of high-tech industries and start-up support spaces.
A plan by Daniel Valle Architects has been selected for the Design Proposal Competition for Eoullim Sports Center to build a sports centre that will accommodate both disabled and non-disabled people. The three-story mass was nudged horizontally to create a terraced public space, increasing the ratio of outer space and securing light. It also visually links major programmes such as swimming pools, multi-purpose spaces for the disabled, and integrated living sports centres.
Details of the above proposals can be found on the website of PROJECT SEOUL.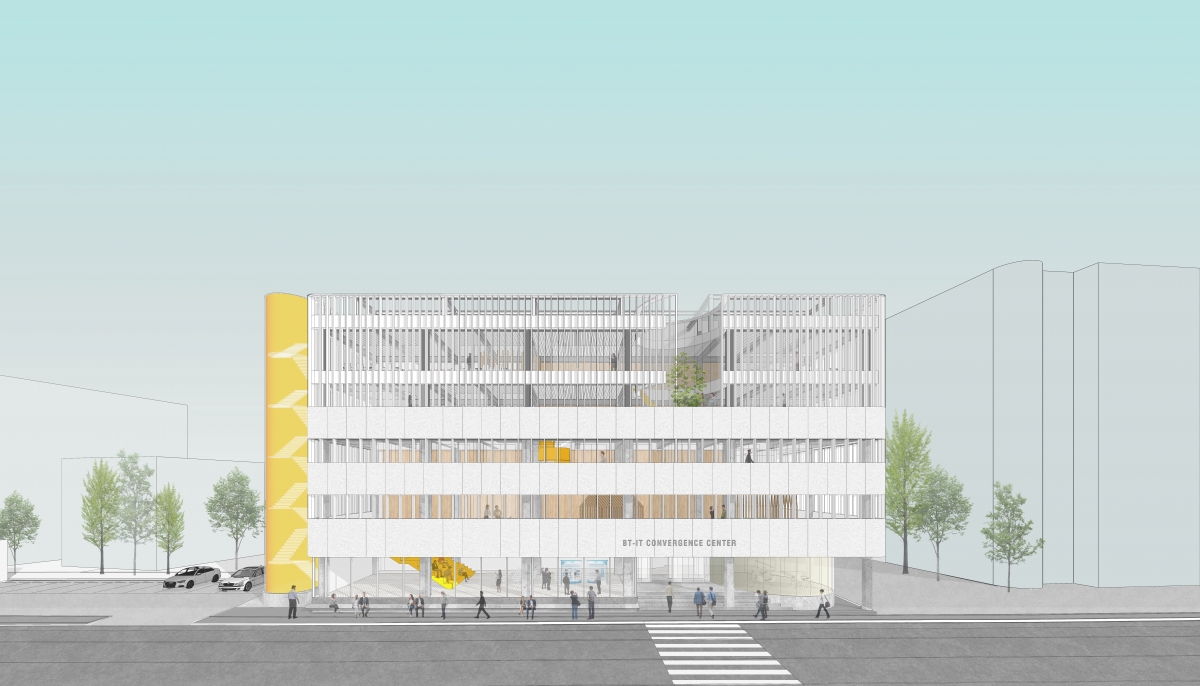 Proposal of BT-IT Convergence Center, Images courtesy of SMG​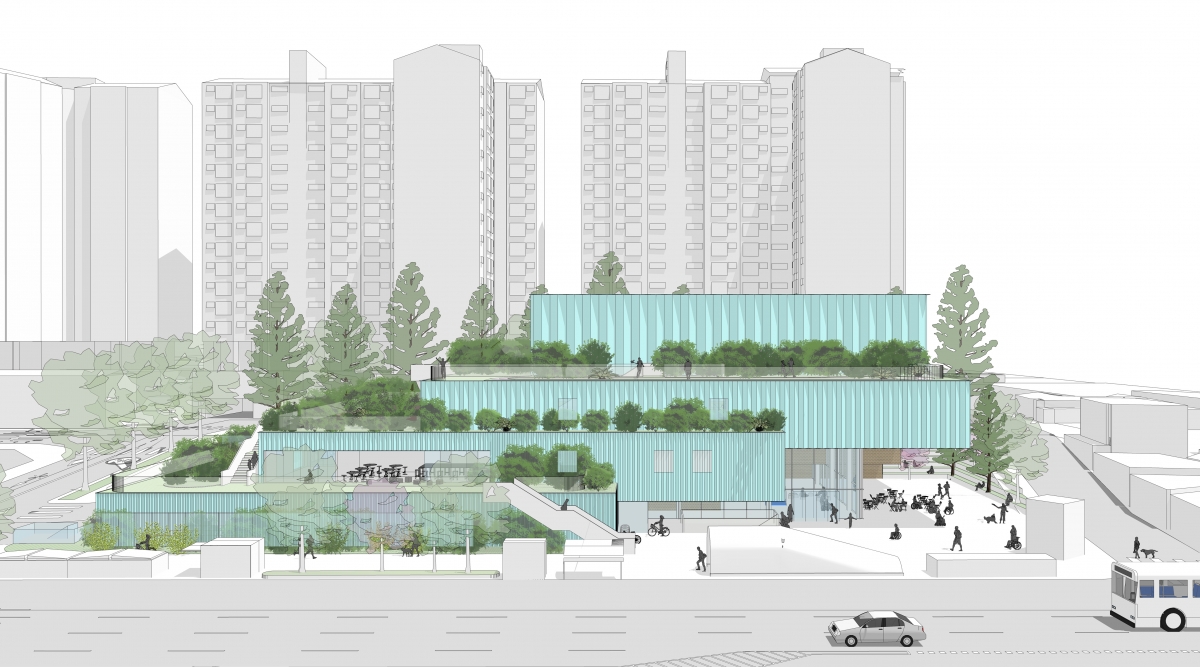 Proposal of Eoullim Sport Center, Images courtesy of SMG​