The Gwangju Design Biennale 2019 will be held in Gwangju, in spaces such as Gwangju Design Center and the Asia Culture Center from 7 September to 31 October. A special exhibition to hail the centenary of the Bauhaus will take place in the second exhibition hall.
Marking the 8th Biennale, this year's theme is 'HUMANITY?HUMAN+COMMUNITY' with the purpose of 'exploring the role of design as creating common values for humanity and a tool of innovation' by expanding perspectives between individuals and the community.
The Biennale is comprised of five exhibition halls. The first exhibition hall, entitled 'Singing People', looks at how, through design, people get to know and understand each other, and how society comes to be formed. 'LOTUS', which responds to human touch, and 'Ball Room', an installation of exchanging yellow balls with emojis printed on them, are some of the works that welcome guests.
The second exhibition hall highlights the 100th anniversary of Bauhaus. 'Tiny Bauhaus', an art bus project that reproduces Bauhaus architecture at the reduced scale of a bus, is at the entrance to the exhibition hall. The first edition of the academic exhibition based on research and studies conducted since 2016, 'Bauhaus Imaginista', is also here on show. The project 'Bauhaus Imaginista' features Bauhaus faculty and students touring not just Europe but also India, Morocco, North Korea, Japan, Brazil, among other places, in order to explore the influence of the Bauhaus's architecture throughout the world. The first edition to be introduced at the Gwangju Design Biennale 2019 focuses on the experimental education implemented by art schools in India and Japan, which have interacted with the Bauhaus through letters and visits. The plan is also to use VR equipment to help visitors see and understand the Bauhaus school building.
Kang Seungmin (Curator, Gwangju Design Biennale), who curated the second exhibition hall, stated 'we highlight how the ideas of the Bauhaus, which are considered to mark the starting point of modern architecture and design, fit with the ideas of today' and that the exhibition hall will 'comprise other small exhibitions regarding the issues facing "design and community" and "design for society"'.
The main exhibition joins the third exhibition hall that focuses on the development direction of human design and technology, the fourth that proposes 'humancity' for communal living, and the fifth that introduces local companies in Gwangju related to design. Other various events include an international academic workshop and symposium, a design workshop reproducing Bauhaus's education philosophy in to contemporary styles, and a special design exhibition on the posters of each country's designers.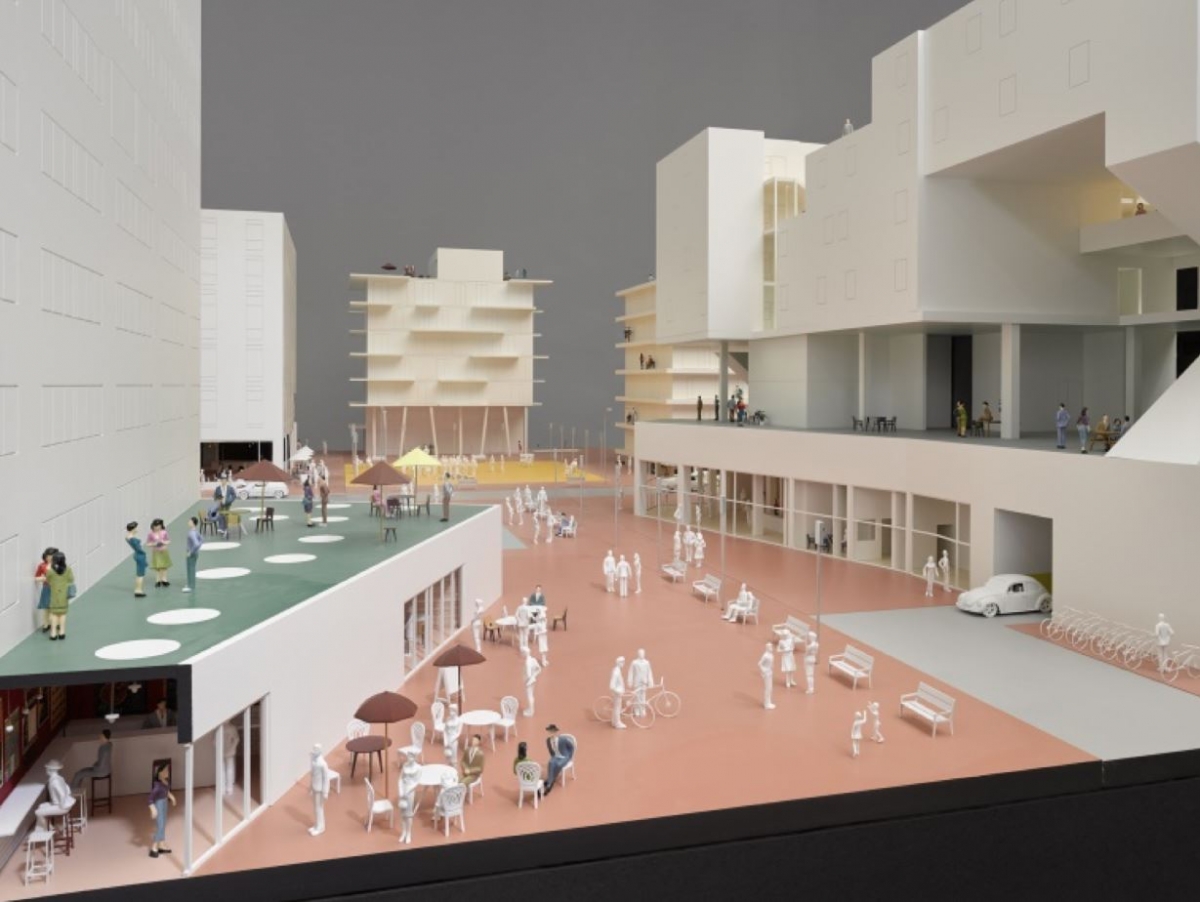 Image of exhibition, which will be introduced in the second exhibition hall