The exhibition hall displays many photographs capturing scenes from the industrial facilities, such as the factory interior with the eye-catching steel-frame structure, big cranes in the harbour, colourful barrels, and a row of machine equipment. This is 'Industry Busan' by Jo ChoonMan, a photography exhibition revealing the full scenery of the industrial facility in Busan held at the Goeun Museum of Photography.
This exhibition is part of the 'Busan Project', which has been conducted by the Goeun Museum of Photography for the last seven years with leading Korean photographers to observe various aspects of Busan from a new point of view. While it was titled the 'Busan Interference Document' so far, it changed its name to the 'Busan Project' this year. Jo, the first runner of the new start, presents the scenery of Busan in a new way, from his own perspective.
Jo is a 'mechanical photographer' who records industrial cities and factory facilities through the lens of his experience as a welder for over 30 years. Fascinated by the beauty of large-scale machinery, he is a self-taught photographer based in Ulsan. The sceneries to which he pays attention in Ulsan are large ship blocks in a shipyard and dense chemical factories like a forest. The industrial characteristics of Ulsan have inevitably influenced his photographs. As a result, his photographs of Ulsan are landscapes in overwhelming industrial facilities of eye-catching surreal scales and messy detailing.
On the other hand, his views about Busan are slightly different. Unlike Ulsan, which is at the centre of the heavy chemical industry, most factories in Busan belong to light industries such as shoe and textile manufacturing, which are smaller than in Ulsan. His subjects for photography have become smaller than before. He turns his attention to the interior of the factories and the machine facilities. He captures and take pictures instantaneously of the moments in each process, such as the row of shoe sole manufacturing machines, the heated kiln for forging a lump of iron, and the red-hot final product. The photographs of a remarkable geometric composition also draws our attention, such as the close-up of round fragments from the metal cutting process, and the bird's eye view of containers piled up on the quayside. He has taken some pictures of the outside of the factory, mostly at night. Only the factories stand out as the rest are shrouded in darkness.
As he says, 'machines make a loud sound, breathe, vibrate and emit heat to survive', his photographs convey the energy of the machine and the realism of the factory. The exhibition divided into four categories to highlight the ins and outs of Busan's industries, the inside and outside of the industry, the details, and the ports and the vessels, will continue until Aug. 7 and admission is free.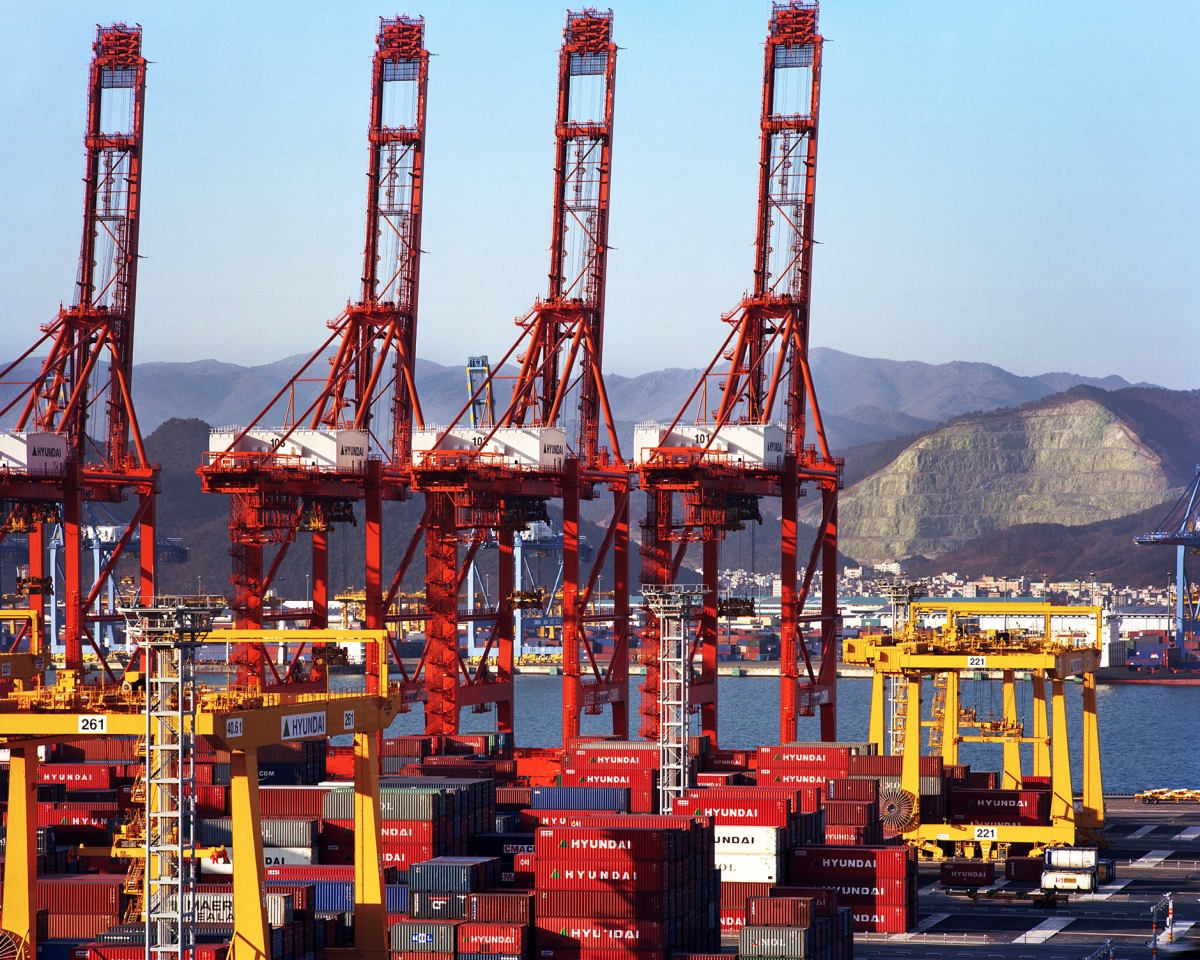 Jo Choonman, IK110116_Seongbuk-dong, ⓒJo Choonman​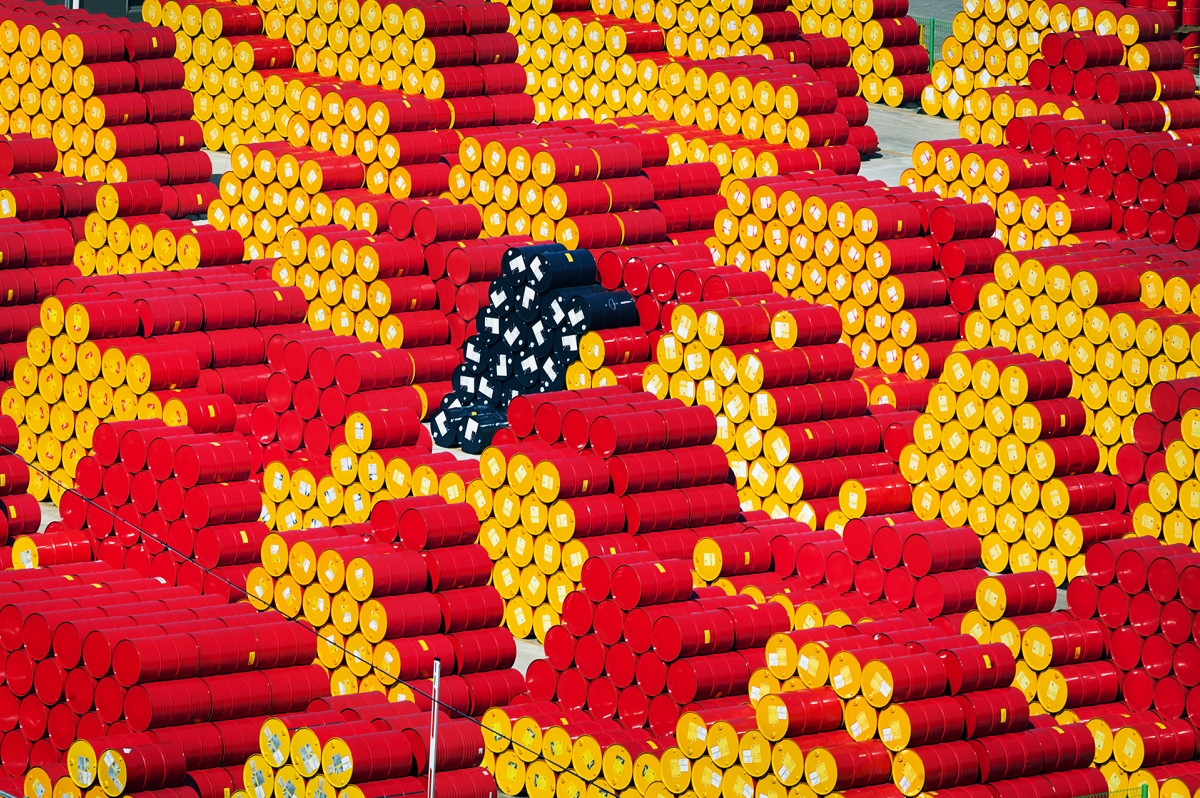 Jo Choonman, IK183798_Gupyeong-dong, ⓒJo Choonman​