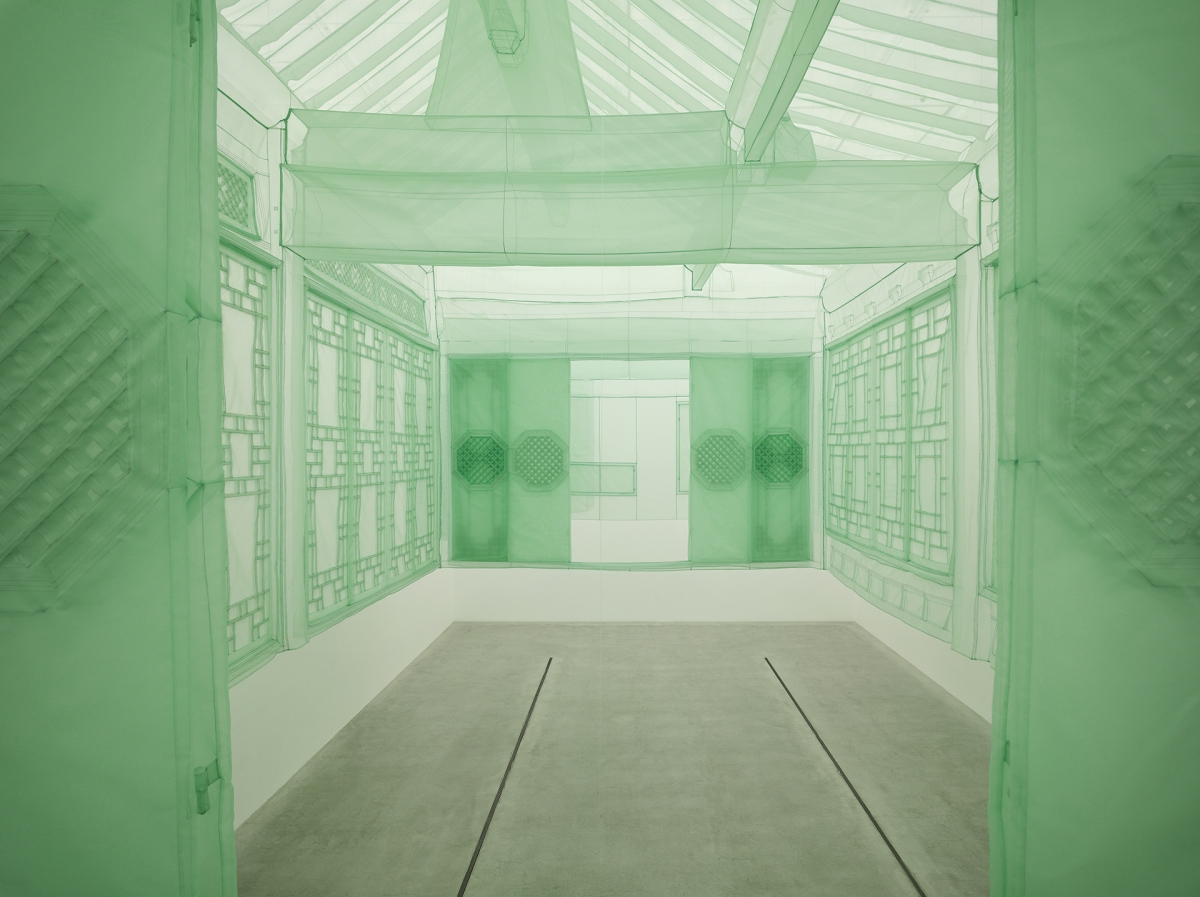 Suh Do Ho, Seoul Home / Seoul Home / Kanazawa Home / Beijing Home (2002 – 2012), Images courtesy of PoMA
The earthquake of 5.4 magnitude hit Pohang City on Nov. 15, 2017. It marks the second-largest in the history of the Korea Meteorological Administration (KMA), leaving more than 2,000 people homeless, 55,000 facilities were destroyed, and the College Scholastic Ability Test was postponed by a week. Man-made structures collapsed helplessly before the onslaught of the natural disaster. Buildings built with heavy materials such as steel, glass and concrete were the most heavily damaged in the disaster. Now that a different category of materials and structural studies are required, what attitude should an architect take?
'SOFT HOUSE, beyond Steel', which is on show in the first and second exhibition hall of Pohang Museum of Steel Art, introduces a flexible architectural space built with light materials. The exhibition explores the new possibilities of light and fluid architectural spaces against the heavy and rigid characteristics of modern architecture, which is represented by steel. Suh Do-ho, Jang Young (principal, WISE Architecture), and Lee JeongHoon (principal, JOHO Architecture) will showcase their own works one-by-one.
Entering the first exhibition hall, a large hanok made of jade silk fabric is suspended in the air. Suh Do ho broke the stereotype about house through Home Seoul/ Home Seoul/ Home Ganazawa/ Home Beijing (2002-2012), and proposed a compact and portable house. For him, it has the dynamic meaning that the house is for 'the art of survival, being carried in a suitcase to properly build up when confronted with a hostile environment'. The work is designed to be multi-layered with different meanings depending on where it is placed.
Jang Young's Element House (2019), exhibited in the second exhibition hall. reminds us of the essential functions of the house. He sets out the four acts such as eating, sleeping, washing and excreting as the minimal function of house, and four tents for each function consisted of a furnace (living room), a bucket (bathing room), a bedding (blanket and pillow), and a hole for excretion (a toilet). The detachable structure and light cloth form space, presenting fast, light and movable residential spaces.
Lee explores paper's potential as an architectural material in Wavel Valley 2 (2019). It used a machine to cut and cross honeycomb paper in the exact form to form a pavilion where a person can climb. They tried to overcome the weak durability of paper itself by building it strong so that it would not collapse even if many people ascended it.
The exhibition, which sheds light on the construction of light architectural materials and their aesthetic potential through bold architectural experiments, is free to watch and runs until Aug. 11. <by Choi Eunhwa​>