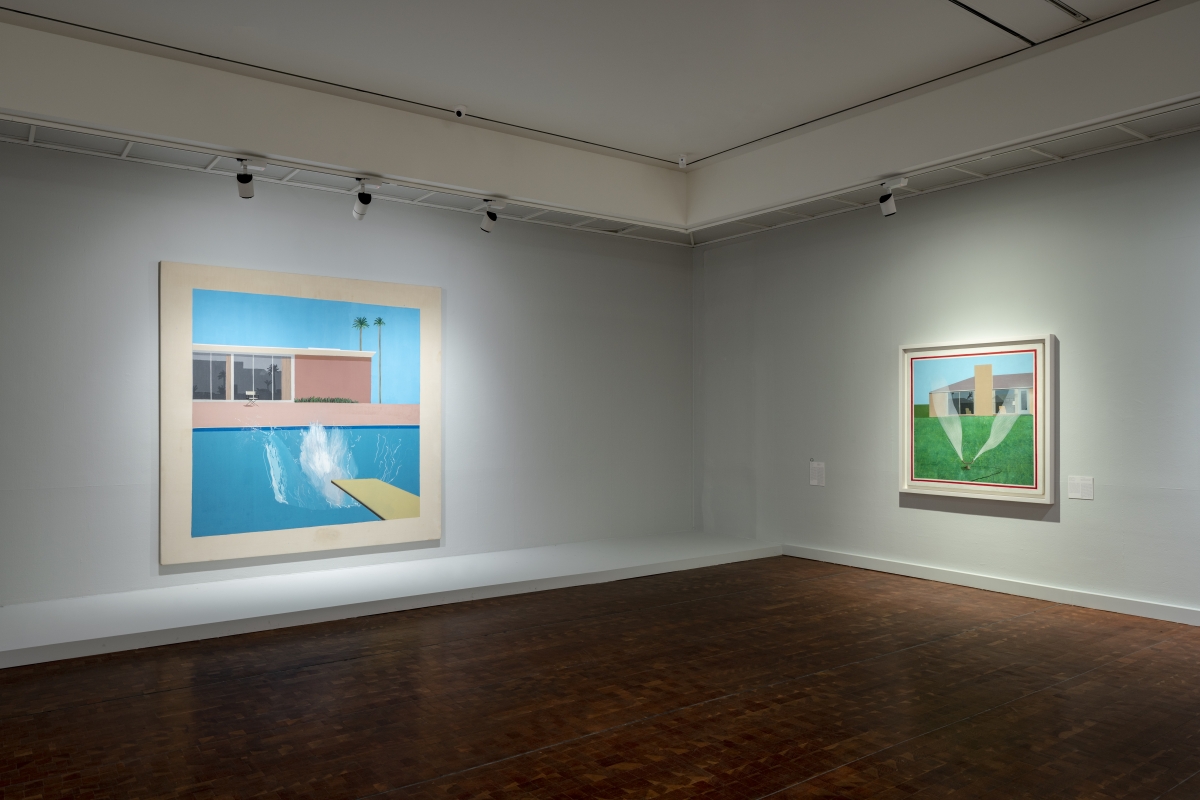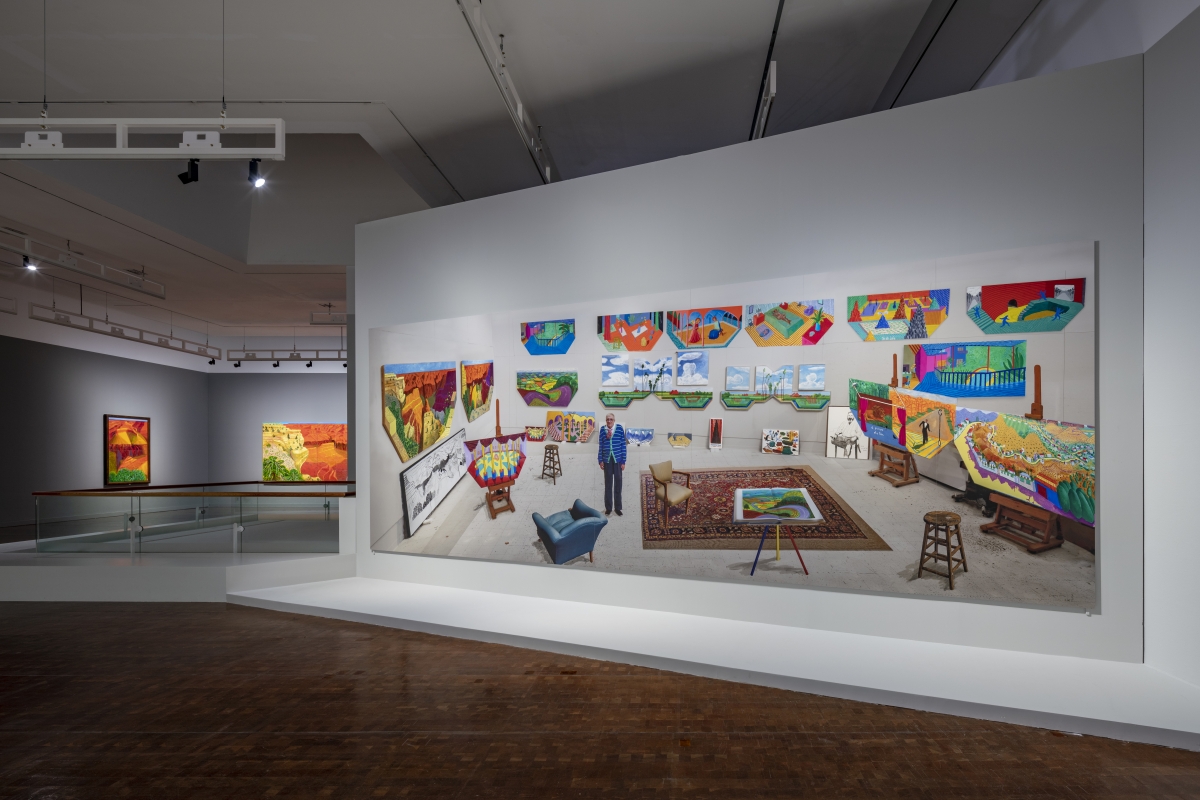 Image courtesy of SeMA
David Hockney's solo exhibition is now open at the Seoul Museum of Art (SeMA). Co-curated by the Seoul Museum of Art and the Tate Museum, the exhibition shows 133 works including paintings, drawings, prints and photographs, highlighting the world of works by an artist who is 82 years old this year.
At the age of eleven, Hockney decided to become a painter and went to Bradford School of Art. At this formative time, abstract expressionism was popular in the art world, one in which he cultivated an attitude of revolt and worked to blur the boundaries between abstraction and a representative image. An early work, Tea Painting in an Illusionistic Style, illustrates how the abstract visual system was formed with geometric forms and loose brushwork while also drawing real figures.
After graduating from the Royal College of Art, Hockney moved to Los Angeles and painted a series of swimming pools. In A Bigger Splash, the sky, houses and a palm tree are flattened planes, while diving boards and the water under them painted in layered acrylic paint. The refreshing splash seems to have been drawn with a single stroke at first glance, but it is the result of a painstakingly process completed over more than two weeks with multiple brushes to capture the transparent nature of the water and its moving properties.
Entering his 30s, Hockney's interest shifted to the people around him and the space around them. He painted a two-person portrait by exploring light and shadow, character and depth. In Mr and Mrs Clark and Percy and My Parents, the characters are drawn in a similar size to reality, which makes visitors standing in front of the canvas feel like they exist together in a real space, rather than looking into it.
His study on space continued. The artist wondered how he could recreate three-dimensional space on a two-dimensional plane. He believes that there is no objective view of looking at a place, and included scenes he saw at various angles in a series of Hotel Acatlan following the observer's motion. Hockney then completed the canvas with different points of view on each of the 60 canvases, completing the overwhelming size of A Bigger Grand Canyon of more than 2 meters by 7 meters.
The exhibition consists of seven sub-topics, including 'Rebel Against Abstract Expressionism', 'Los Angeles' and 'Towards Nature', featuring works on a wide variety of themes, media and sizes that cannot be seen within the remit of a single artist. Hockney has continued to explore the ways he sees the world, expanding his visual compass. The exhibition of David Hackney in which 'drawing makes you see things clearer, and clearer and clearer still, until your eyes ache' is on show until Aug. 4. <by Choi Eunhwa>