On 27 April, 2018, Moon Jae-in, President of South Korea and Kim Jong-un, Chairman of the State Affairs Commission of North Korea crossed the military demarcation line at the inter-Korean summit held in Panmunjeom. It was a historic moment, in that the leaders of the two Koreas crossed the border together for the first time since the ceasefire of Korean War in 1953. The border line between the north and the south, a product of the Cold War, is fast becoming a symbol of peace.
'DMZ', a display about the transition of demilitarized zone, is now on show free of charge at the Culture Station Seoul 284 from 21 March to 6 May. Hosted by the Ministry of Culture, Sports and Tourism, and supervised by the Korea Craft & Design Foundation, the exhibition has been planned and managed by Kim Sunjung (President, Gwangju Biennale Foundation). The exhibition, which consists of five themes, and presents different ways of looking at the DMZ and the border area, features 50 contributors including artists, architects, designers, and scholars.
A big bell tower catches the eye at the entrance of the exhibition. It is Ahn Kyuchul's 'DMZ, Peace Bell' (2019), a bell made of melted iron wire from the DMZ and hung on a watchtower-like wooden bell tower. His work has transformed a material which divided people and reintroduced it at the epicenter, attracting people by producing dull bells tolls at regular intervals. The corner of 'DMZ under Transitions: Guard Posts and Observatories' includes Back Seung Woo's 'My Life in War' (2019) exploring the scenery of the DMZ and its regular programmes of military training in billboard format, as well as Jung Yeondoo's 'Eulji Theater' (2019) representing the viewing platform in the DMZ in a large print of 10 x 2.2m.
The corner of 'Propositions for the Future's DMZ', in the waiting room, focuses on the future of the DMZ proposed by experts from across various fields, such as architecture, design, and philosophy. Seung H-Sang's 'Bird's Monastery' (2017), a resting place for monks and birds in untouched nature, Lee Bul's 'Real DMZ Project' (2017), a checkpoint made of recycled installations from the DMZ, and Paul Virilio's 'Untitled' (1988), a conceptual proposition for an inaccessible airport, are all displayed as tests tothe potential of the DMZ.
'Life in the DMZ and Border Areas: Soldiers, Residents', in small exhibition rooms, reveals the realities lived by soldiers and the civilians in the border area through photographs and images. 'The Life Environment of the DMZ' in the west hallway shows plants moved from the DMZ, and 'DMZ, History and Landscape' in the Grill and meeting room on the second floor introduces the archives of paintings from the 1980s to the present.
In addition to various academic events, book concerts, and films, the exhibition presents many attractive programmes for visitors, such as 'DMZ marketplace', with rice products from the border area, 'Gift house' selling the DMZ products, and the 'DMZ Train' going through Dorasan and Cheolwon area. <by Choi Eunhwa​>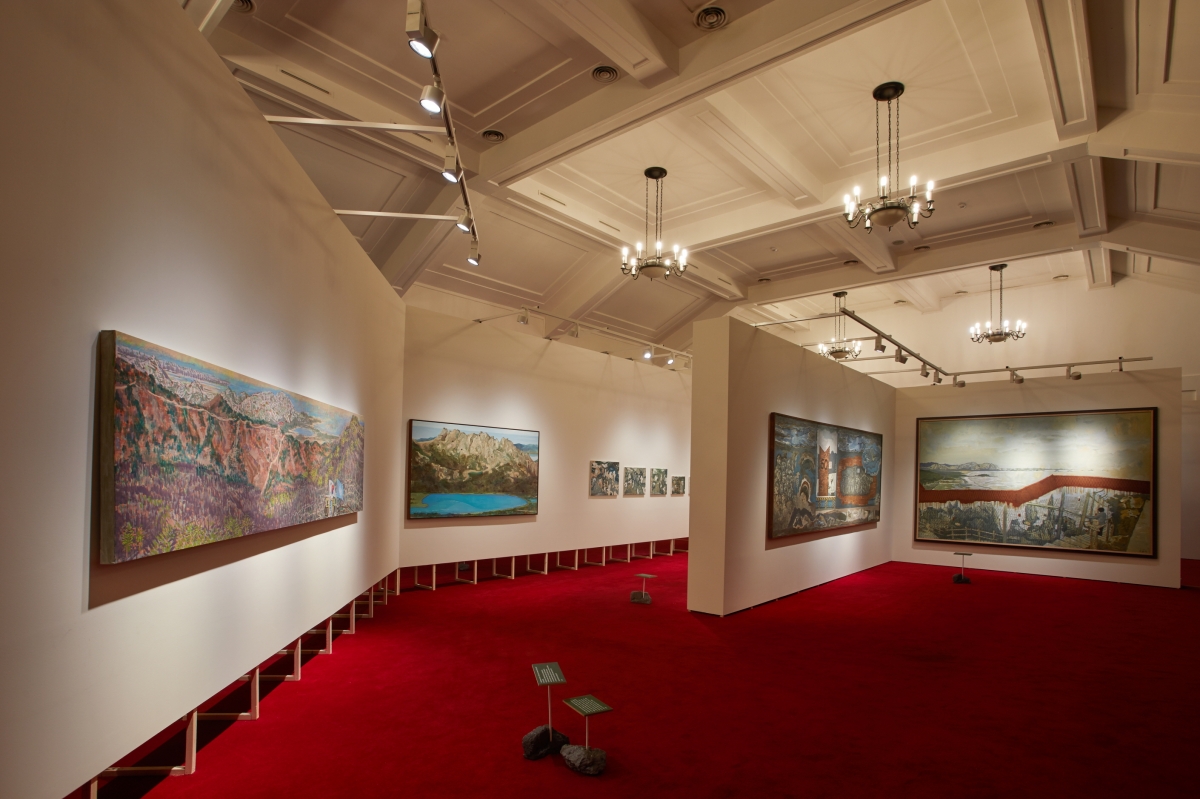 View of DMZ, History and Landscape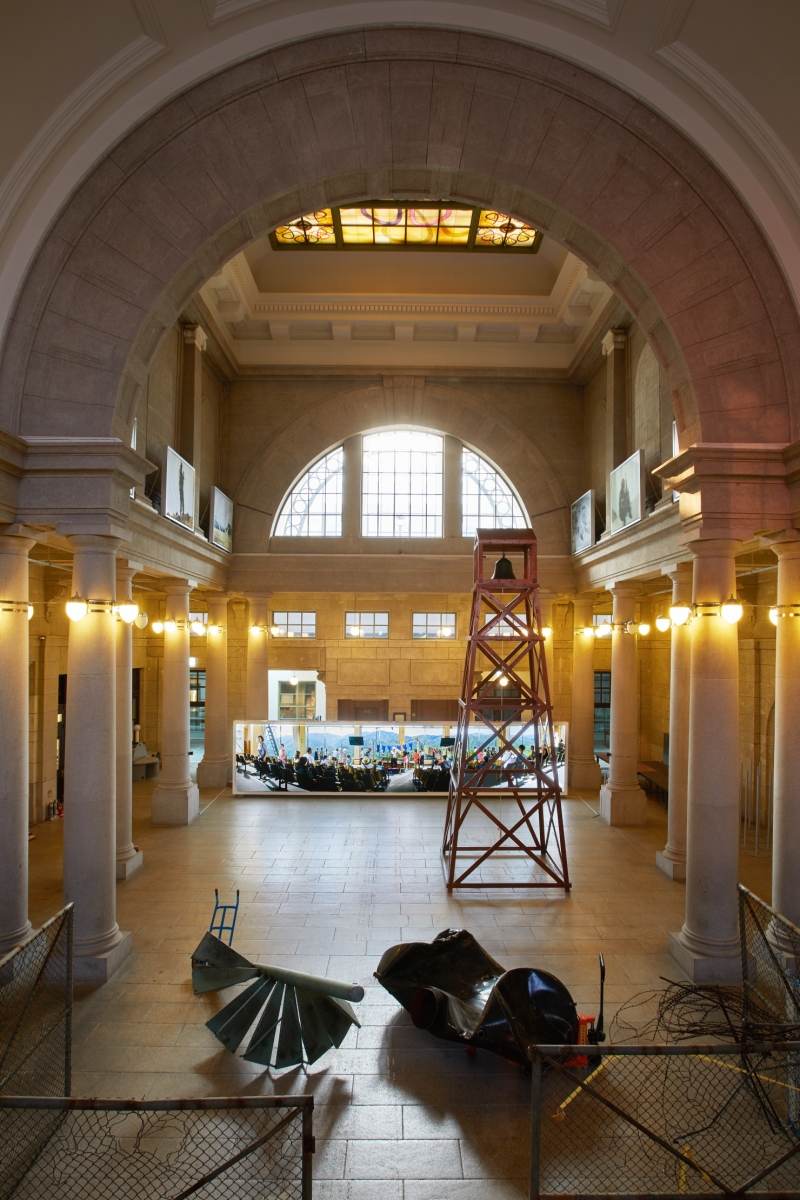 View of DMZ under Transitions: Guard Posts and Observatories​​
Images courtesy of Culture Station Seoul 284