The 2019 Seoul Biennale of Architecture and the Urbanism Pre-Biennale Symposium was held at Seoul Hall of Urbanism and Architecture on 27 March. Urban and architectural experts from home and abroad were invited to the event, which was set up as a venue that would embrace the concept of the 'Collective City', the exhibition theme of the 2019 Seoul Biennale of Architecture and Urbanism (SBAU). The 2019 SBAU will be held at Dongdaemun Design Plaza (DDP), Donuimun Museum Village, Seoul Hall of Urbanism and Architecture and Seun Arcade area from 6 September to 10 November, and will consist of four exhibition programmes and participation programmes covering each theme.
The event began with an interim presentation by the Global Studio, one of the exhibition programmes. The Global Studio session, where Choi Sanki (Professor, University of Seoul) is a curator, involves researchers and scholars from 43 universities around the world to promote the biennale's discourse and provide a vital vision. Diverse interpretations and approaches to the 'Collective City' were introduced by a total of eight participating studios, including John Hong (Professor, Seoul National University), Peter Ferreto (Professor, The Chinese University of Hong Kong) and Chon Jae-Sung (Professor, University of Manitoba).
Beth Hughes, who is in charge of the thematic exhibition 'Collective City', emphasised 'how collective action can change the urban development paradigm', adding that the exhibition would consist of 'a new model of coexistence, social practice, governance, research and speculation'.
Yim Dongwoo (Professor at Hongik University and co-chairman of PROUD) and Rafael Luna (Assistant Professor at Hanyang University and co-chairman of PROUD), the co-curators of the Cities Exhibition, expressed their aspiration to 'collect about 80 cities around the world'. Noting that cities around the world are linked to essential issues, thoughts and values, they said they would address what topics are shared and how they are applied to each city to generate new outcomes.
The Live Projects focuses on the traditional market, which used to account for a quarter of Seoul's old city centre, under the leadership of Jang Youngchul (Principal, Wise Architecture). 'The naturally occurring market is a rich place that has collective characteristics and encompasses social, cultural and economic implications', Jang claimed, 'we're going to hold a market every weekend during the Biennale.'
The symposium continued presentations throughout the day to embody the abstract concept of a 'Collective City', but at the event, each speaker presented their personal concerns. Although one intention of the forum was to define a 'Collective City', the prevailing opinion was that 'it is difficult to settle on a fixed definition because it is an evolving concept'. Access to cities 'different in time and geography' is not easy, but the symposium is wrapped up with an ambition of the successful host of Seoul Biennale of Architecture and Urbanism based on the concerns and discourse covered at the event.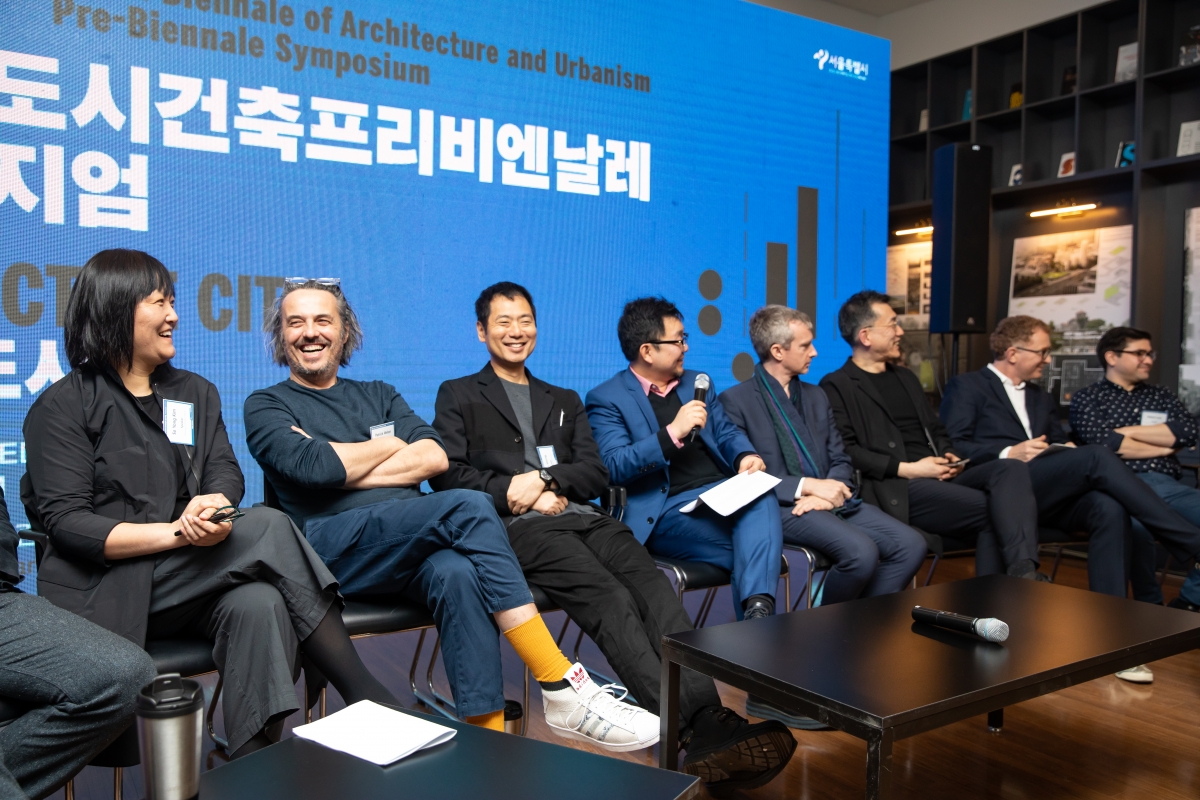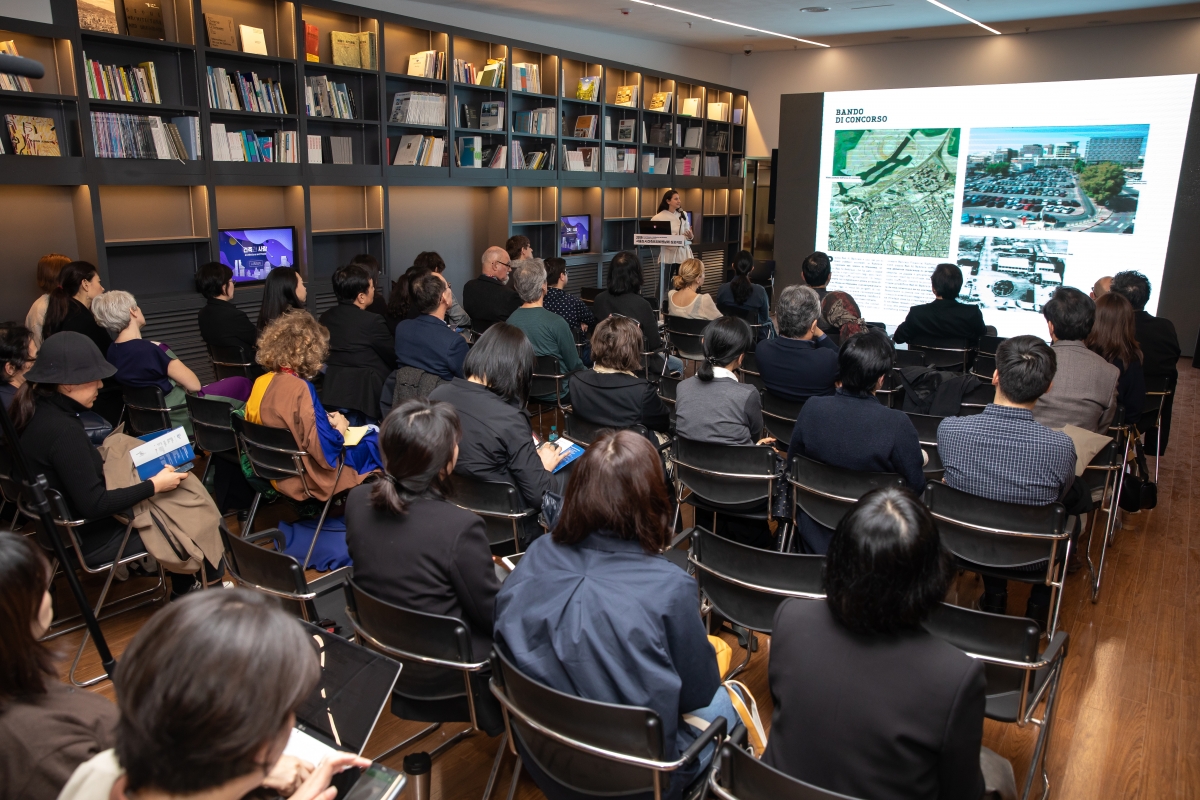 Images courtesy of Seoul Biennale​