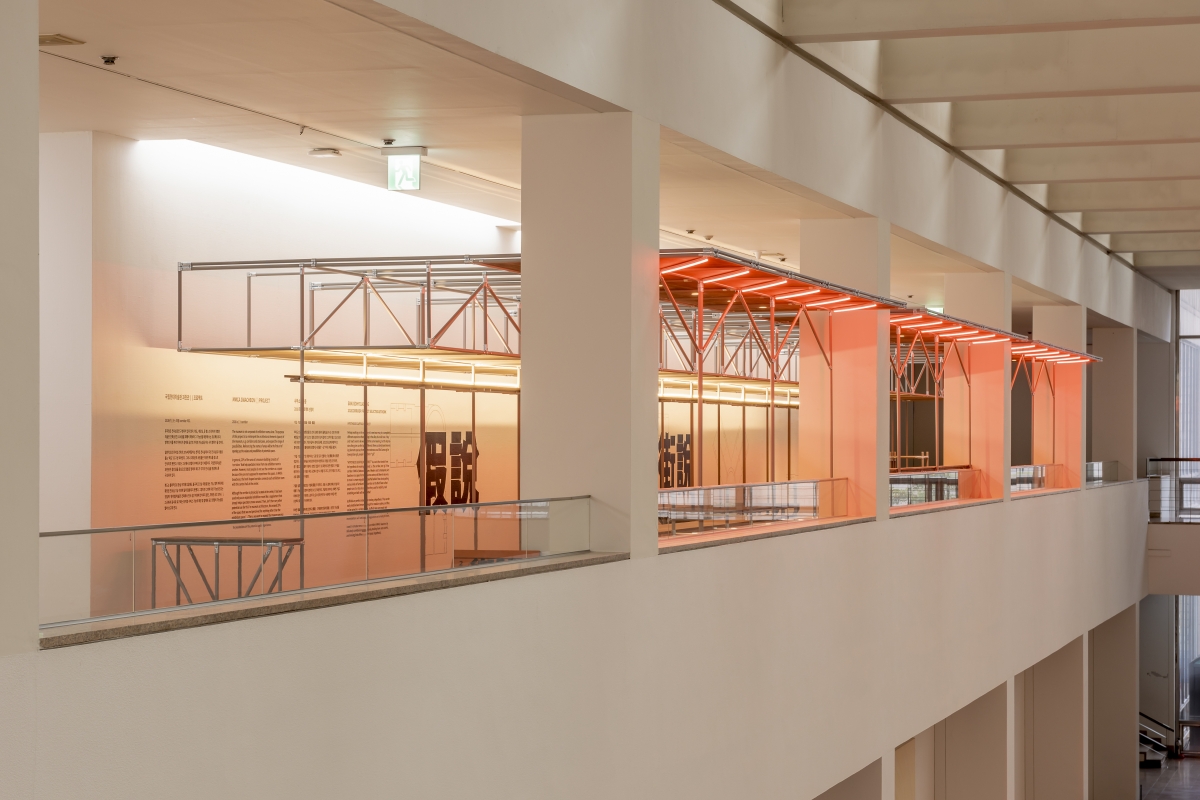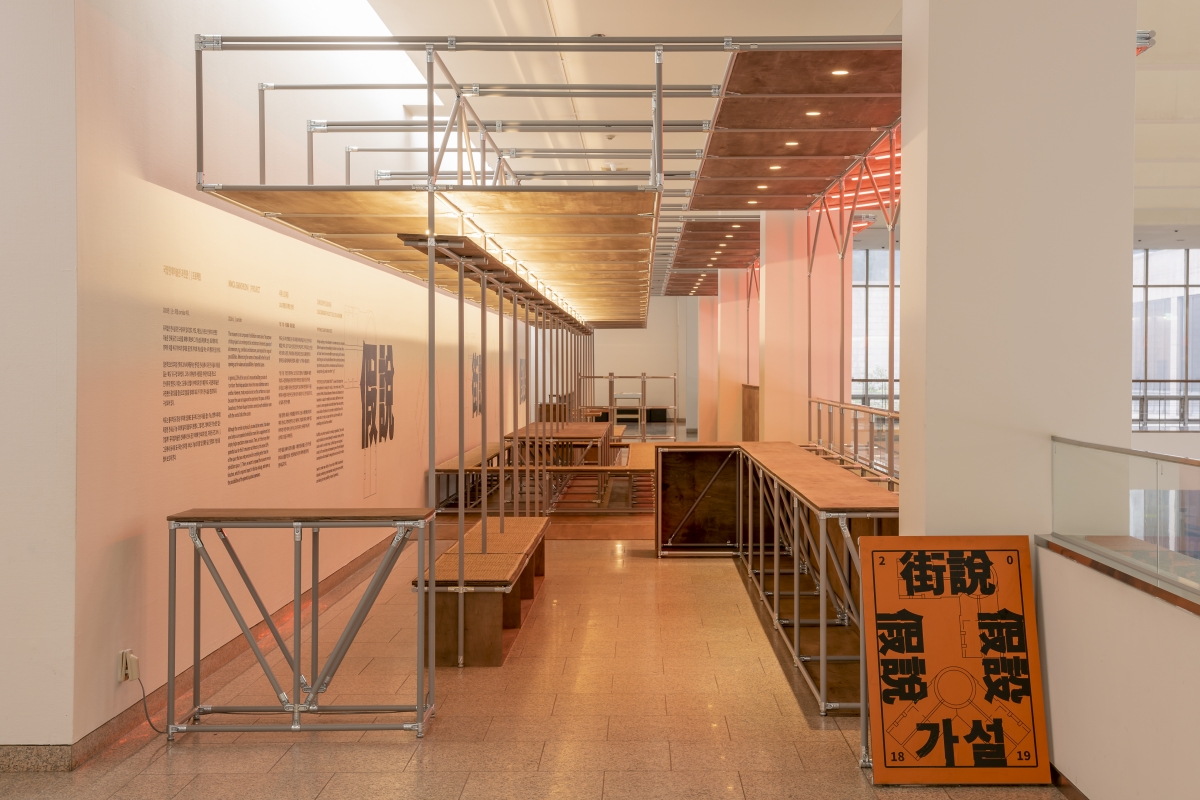 An unfamiliar structure has been installed in the corridor of the National Museum of Modern and Contemporary Art (MMCA) Gwacheon. Between the white walls and amidst its ambient light, the materials of industry such as pipes, plywood boards, and red lighting are placed in the corridors of the museum, attracting the visitors' attention. It was designed by Seo Seungmo (representative, Samuso Hyojadong Architects & Associates) and called 'Hypothesis Scaffolding Street'. This work began with a hypothesis to turn a corridor into a street. 'Streets' and 'roads' have similar meanings, but the nuances of each word are very different. If roads are made for their function, streets may be created by necessity, and other behaviours may occur. In fact, we noted visitors travelling from gallery to a gallery tended to stay in this liminal space, talking and relaxing in the 'Hypothesis Scaffolding Street'.
Seo chose scaffolding material to examine hypotheses. This was because modular systems can easily be installed and dismantled and can vary widely. He created a structure using a pipe-and-joint system and made furniture out of plywood boards for people to stay, relax, and talk. The straw sitting mat on the furniture added warmth and familiarity to the neutral gallery corridor. He also designed minute slopes on the floor so that people could experience walking up and down the road. The eaves that lowered their heads towards an inner court in the corridor were repeatedly placed with long red lights, and in response to this, Seo said, 'I like to see the light coming from the slanted ceiling of the MMCA Gwacheon. I set the angle of the red light so that it can be adjusted according to it. I also hoped that this temporary space would be recognised on the first floor as well'. Thus, 'Hypothesis Scaffolding Street' shows the possibility for scaffolding as a finishing material, stimulating people's curiosity and imagination in a space cultivating a unique atmosphere by carefully combining rough and coarse materials.
This corridor project, which has taken place for the second time since 2017, considers the existing corridor, which accounts for 20 per cent of the museum, as not simply a passage but as a space that contains latent possibilities, experiments and suggests various possibilities. The structure of the project will be selected through recommendation and review by external experts. The project will be show in the MMCA Gwacheon third floor corridor (in front of Gallery 6) until Sep. 30, 2019.