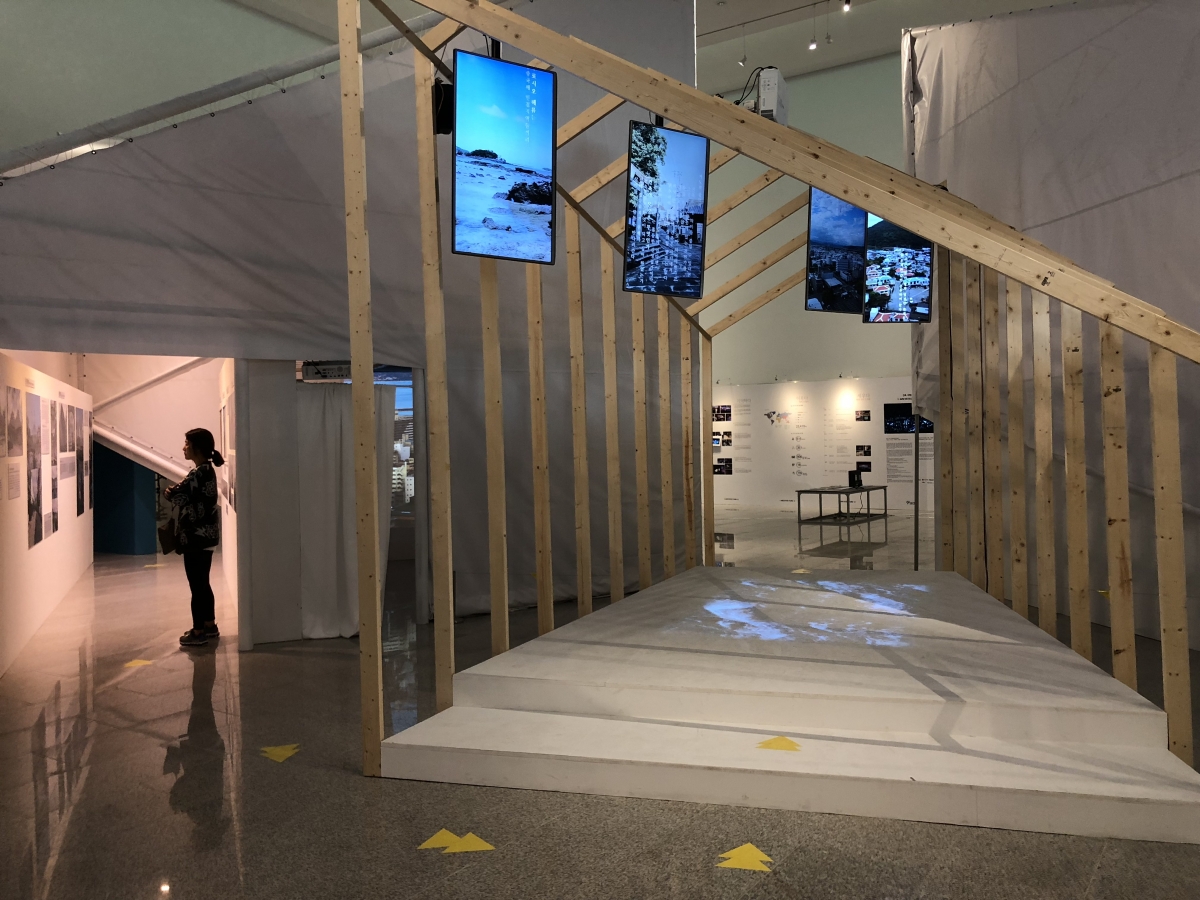 The KIA Convention & Exhibition 2018 was eld from Oct. 10 – 21 in Jeju-do at the Jeju Museum of Art and Art Space IAa. Hosted by the Korean Institute of Architects (KIA) and Jeju Special Self-Governing Province,​ this year's theme was 'Million Islands City', addressing an overarching question as to whether a city with a population of 1 million can evolve into a place of a unique colour. Based on this theme, various programmes, including a themed exhibition, special exhibition and international conference, were scheduled, along with an architecture school for children, architecture culture tour, and film festival, as part of wider participatory programmes for the public. Additionally, the KIA Award and Korean Young Architect Award ceremonies, 100 Architects of the Year International Exhibition and the 1st KIA Special Exhibition for Korean-American Students were held.
The themed exhibition 'Kuroshio Current: East Asia Ocean Architecture Silk Roads' was praised for its innovative styling and production. Acknowledging Jeju as a region of robust cultural exchange with neighbouring islands, instead of as an annexed island on the Korean peninsula, the show studied the cultural similarities and differences between Taiwan, Okinawa, Kyushu, and Jeju, where the Kuroshio Current passes. Each section of the exhibition was dedicated to each island, introducing studies of them with pictures and texts. Interview videos of architects from each region were also displayed.
A closed house structure responding to environmental conditions such as typhoons,​ ​and a washing area placed before the entrance to a building to clean away dirt and dust, are common architectural characteristics found not only in Jeju but also in Okinawa.
Ko Seongcheon (steering committee, 2018 KIA Convention & Exhibition), who planned the exhibition, noted that 'Halla Jangchok, a map made in the 1700s, has markings for foreign regions that appear to have had active exchange with Jeju at the centre', and 'we hope that this exhibition serves as an opportunity to strengthen inter-regional exchange'.
On Oct. 12, the opening ceremony, the Urban Regeneration Seminar was held at the Jeju Museum of Art. On this programme was a event preceding the KIA Urban Regeneration Seminar entitled 'Awakening Architecture, Alive Urban City' with six iterations from Nov. 2018 to the first half of 2019. Kim Seonah (president, KIA Urban Regeneration Committee) stated 'the recent urban paradigm shift from development to regeneration and the increasing number of remodeling projects called for architects to respond and participate in these changes', and that the seminar's intention was to 'find what architects, city experts, and the public can do together'. The discussions and findings of the Urban Regeneration Seminar will be posted on VMSPACE. ​