SPACE November 2023 (No. 672)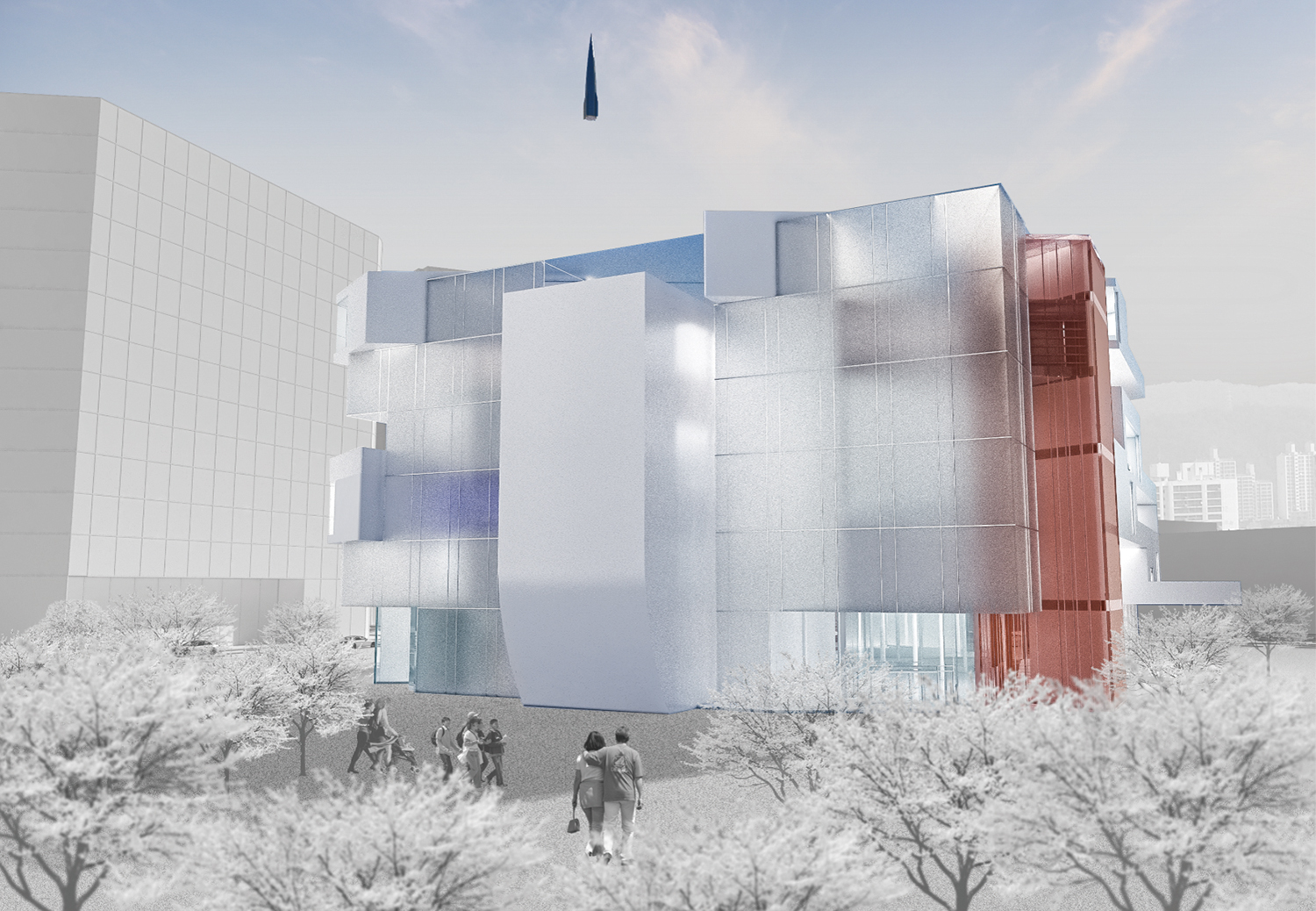 Grand prize winning proposal 'SHIFT OF SPACE LIFT'​ ©Jo Heejae, Jo Wanjae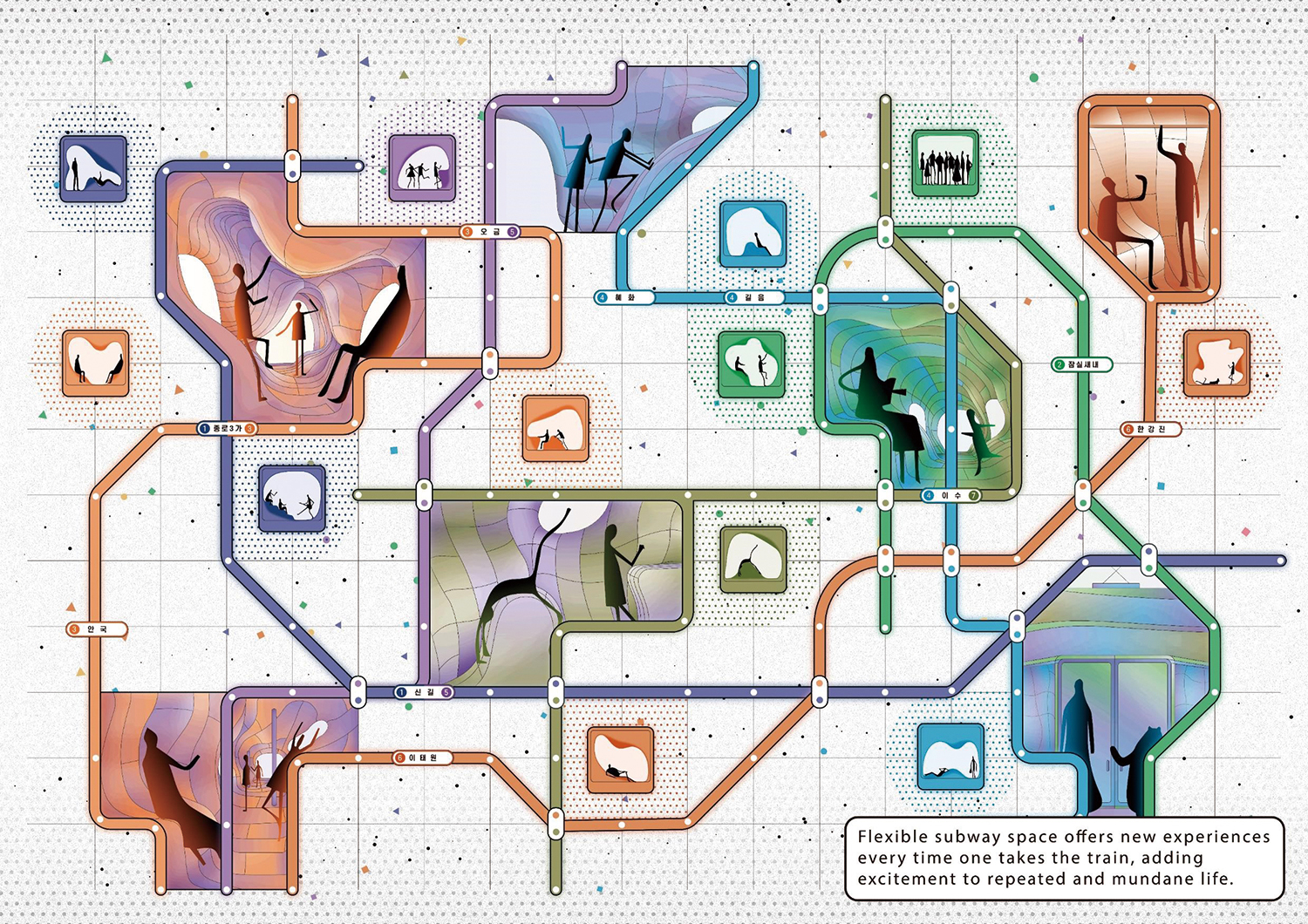 First prize winning proposal 'Bon Voyage!'​ ©Kim Hyunwoo, Cho Seunggyu, Nam Juhyun
The second evaluation and awarding of the 36th Space Prize for International Students of Architecture Design took place at SPACE Group headquarters on Sep. 22. This year's theme is 'The Age of New Voyage'. Judge Kim Chanjoong (principal, THE_SYSTEM LAB) said that the theme was chosen with the intention to shed light on what architecture can bring to the table in an era where humanity is preparing for a new voyage, faced with an environmental and resource crisis. Rather than imagining a distant space-age future, the competition is more immediately relevant in that it reassesses the place of architecture amidst the different technological changes that will take place along the path towards that future. Out of the total 92 participating teams, 12 teams selected from the first round attended the event. The evaluation was conducted with each team giving a 10-minute presentation with a Q&A session. Ultimately, winners for one grand prize, one first prize, three excellence awards, and seven special/honoured prizes were selected.
ʻSHIFT OF SPACE LIFT' by Jo Heejae (Soongsil University) and Jo Wanjae (Gachon University) were awarded the grand prize. With a new spaceship model that overcomes the limitations of the existing rocket launch system, it proposes a technology that can coexist with architecture and cities. The modern rocket launch buildings use an extensively large land area and thus require an excessive amount of resource and capital. In addition, flames and smoke generated during launch have a negative impact on the environment. Considering these factors, ʻSHIFT OF SPACE LIFT' proposes a centrifugal launch pad and a miniaturised rocket combined with 3D printing technology. These rockets are not only capable of vertical launch into space, but also underground launch using centrifugal force, making it possible to build a distribution network that transports materials at high speed. Based on this, space industry buildings will be connected through underground infrastructure, creating an urbanised system. The judge commented that the design persuasively anticipated changes in the industry by connecting the major topic of space development with the growth of cities and architecture, and that the logic and technology used to develop the idea were reasonable and scientific.
ʻBon Voyage!' by Kim Hyunwoo, Cho Seunggyu, Nam Juhyun (Korea University) won first prize by proposing a new mobility experience. It applies new technology used in the space industry such as soft robotics, liquid 3D printing, shape memory alloy etc., to subways, a daily means of transportation. The spatial transformations of the proposed subway enable a flexible journey by encouraging passengers to engage in various activities such as stretching or watching a performance instead of the existing uniform travel experiences.
In addition, there were various works that interpreted the topic from a unique perspective, such as shelters at catastrophe sites using fungus, cities responding to floods and overflows through an artificial rain technology, and urban agriculture that combines acetate aeroponics photosynthesis technology in high-rise vertical spaces. SPACE Group appointed Jae K. Kim (professor, Hanyang University) as the judge for the 37th Space Prize for International Students of Architecture Design, and the theme for the competition will be announced in Feb. 2024.​ by Kim Jia