SPACE October 2023 (No. 671) ​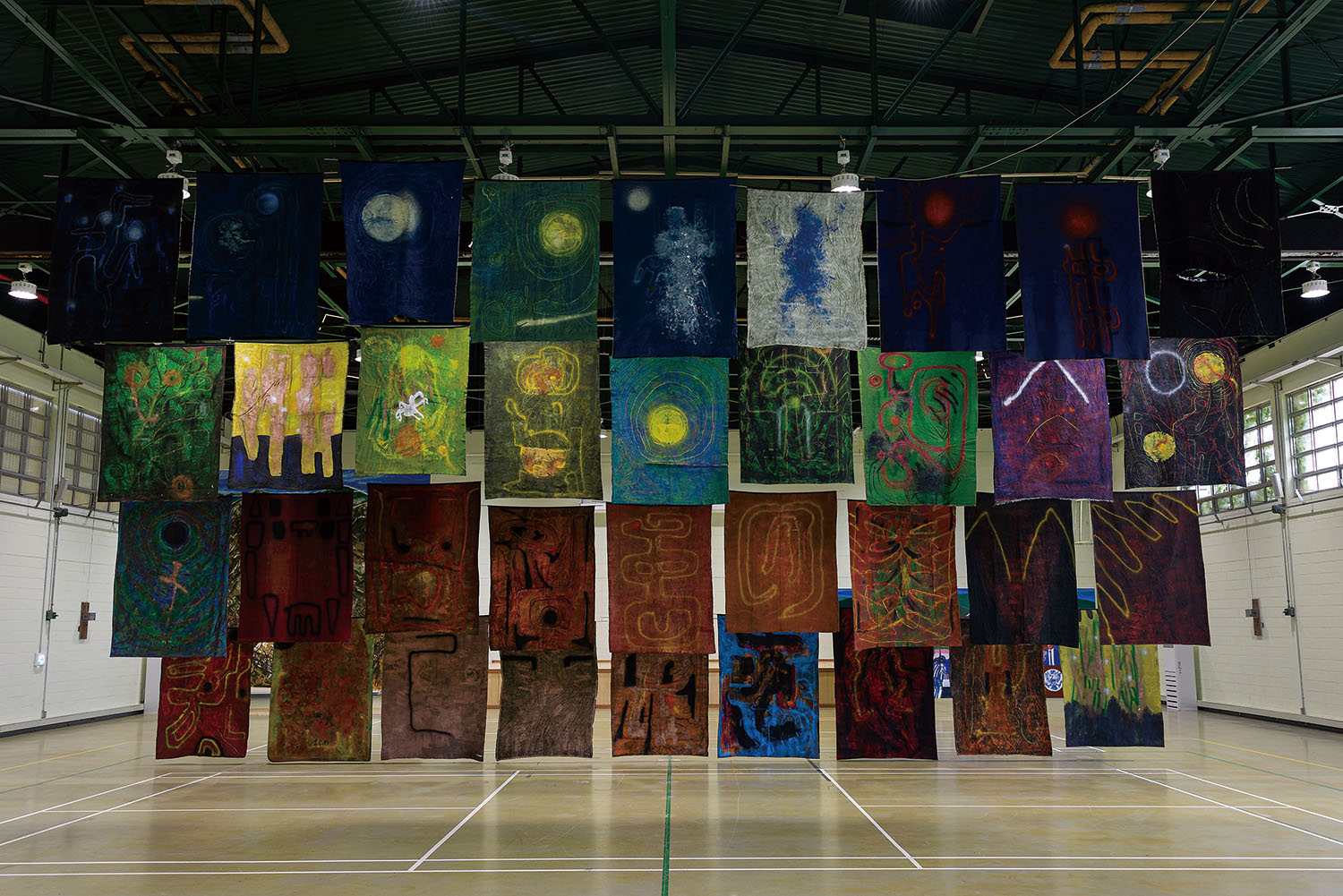 ​Currahee – stands alone (2023) by Lim Minouk​ ©Lim Minouk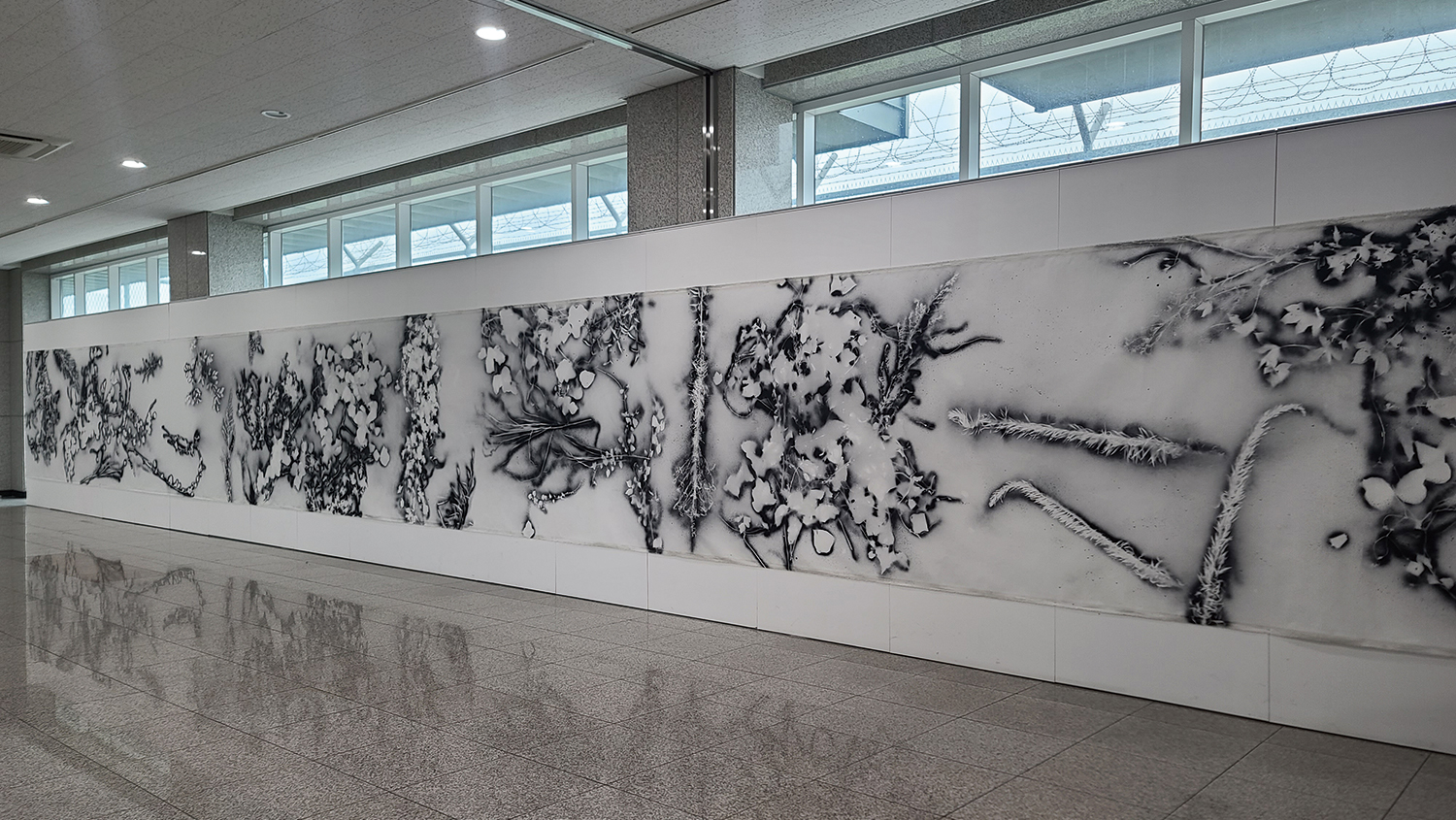 Installation views of Vines: boundaries and traces (2023) by ikkibawiKrrr​​ ©IkkibawiKrrr​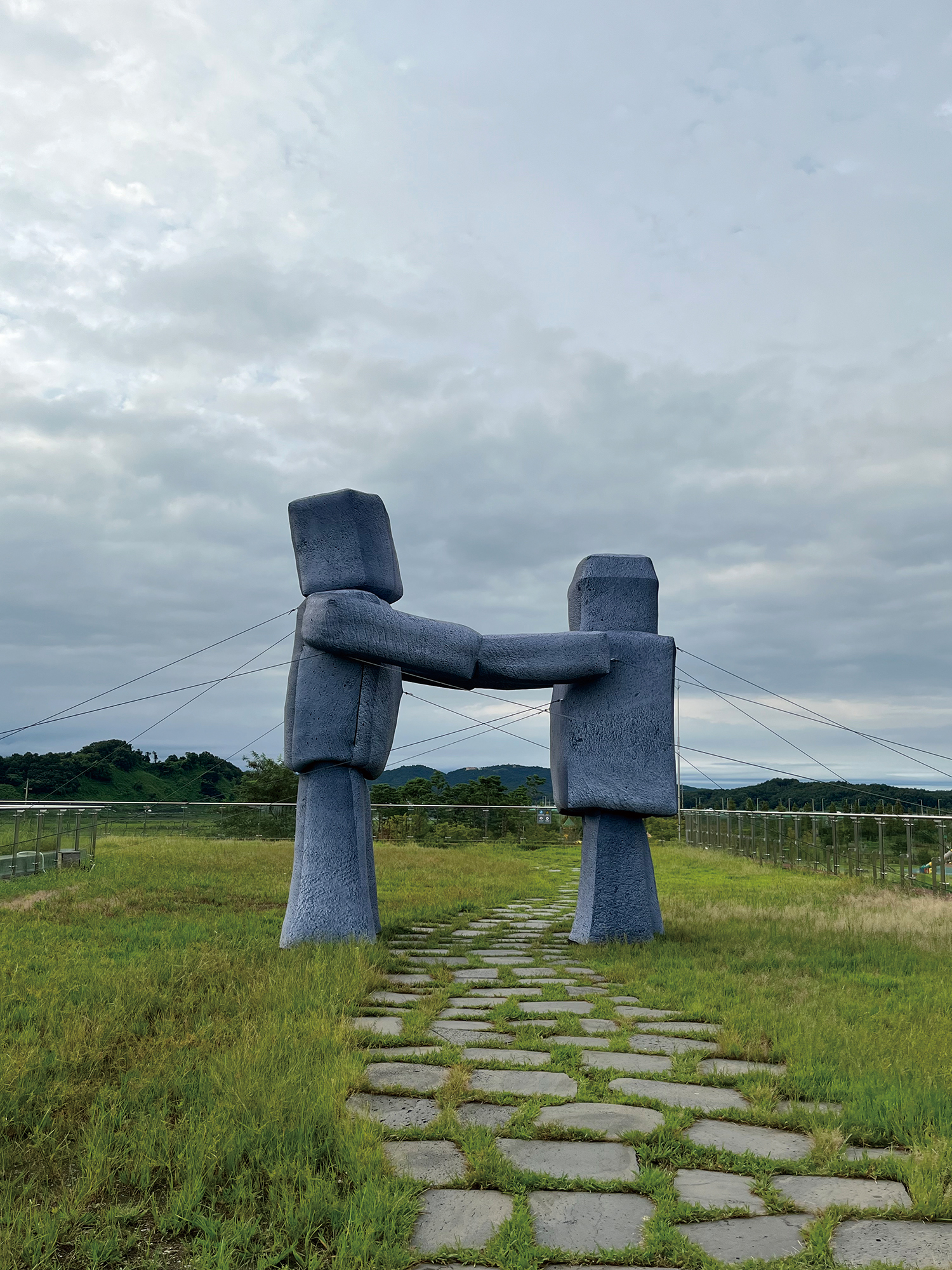 ​
Incomplete Order Development – Gray Encounters (2023) by Gim Hongsok​ ©Kim Jia
This year, on the 70th anniversary of the armistice, various events exploring the character and terrain of the Demilitarized Zone (DMZ) were held along the DMZ in northern Gyeonggi-do Province. As one of the events, at 'DMZ Exhibition: Checkpoint', which focuses on DMZ through the perspective of art, 27 artists from Korea and abroad presented works that interpreted the DMZ from historical, political, and ecological perspectives. The exhibition presented works that are closely connected to their respective locations, with Dora Observatory, Camp Greaves and Imjingak Nuri Peace Park in Paju, Gyeonggi-do, as exhibition spaces. As the name of the exhibition implies, the three locations in the civilian control zone can only be visited with prior permission and inspection.
The first exhibition site, Dora Observatory, offers a panoramic view of the DMZ, Gaesong Industrial Complex, and propaganda village. A total of nine works were placed in the outdoor space and on the first and second floors, highlighting the nature of the DMZ. Covering a wall on the first floor, the work of ikkibawiKrrr, Vines: boundaries and traces (2023), is a black-and-white graffiti depiction of lush plants growing in the inaccessible DMZ. It's interesting that they have chosen to depict these scenes in black-and-white rather than in the natural colours, suggesting a paradoxical situation whereby the inaccessibility to humans allows plants to thrive.
Camp Greaves, where United States troops were stationed after the Korean War, was also used as an exhibition space. Considering that it has been used as an experiential space since 2013, the artwork is embedded in the existing gym, barracks, restrooms, and so on. Suspended from the ceiling in the centre of the gym, Lim Minouk's Currahee – stands alone (2023) uses 36 military blankets to illustrate the intersection of military discipline and the unconscious realm of sleep. The front of the blanket features a dreamlike painting of an unidentifiable figure, while the back lists the names of the actual troops who used it. Flapping heavily, the blanket asks whether the DMZ, a controlled territory today, can remain a controlled territory forever. Other works dealt with the division and confrontation between South and North Korea, such as Ham Kyungah's Reprinted time difference between 17:00 and 17:30, Example 1-1 (2023).
Finally, three installations were displayed at Imjingak Nuri Peace Park. The works of Che Onejoon, Undercooled (2007-8), which documents the crumbling of hidden military installations in Seoul's city centre; Yoneda Tomoko's Mine – DMZ1 (2015/2023), which captures a sign reading 'Landmine' among the bushes and iron fences of the DMZ; and Gim Hongsok's Incomplete Order Development – Gray Encounters (2023), which depicts the form of a person holding hands as a sculpture made of tent fabric, were placed at the lawn to add another layer. The first part of the exhibition ended on Sep. 23 in Paju, but from Oct. 6 to Nov. 5, the second part will be held at Yeongang Gallery and Gyeongwon Line Gallery in Yeoncheon.​ by Kim Jia