SPACE November 2023 (No. 672)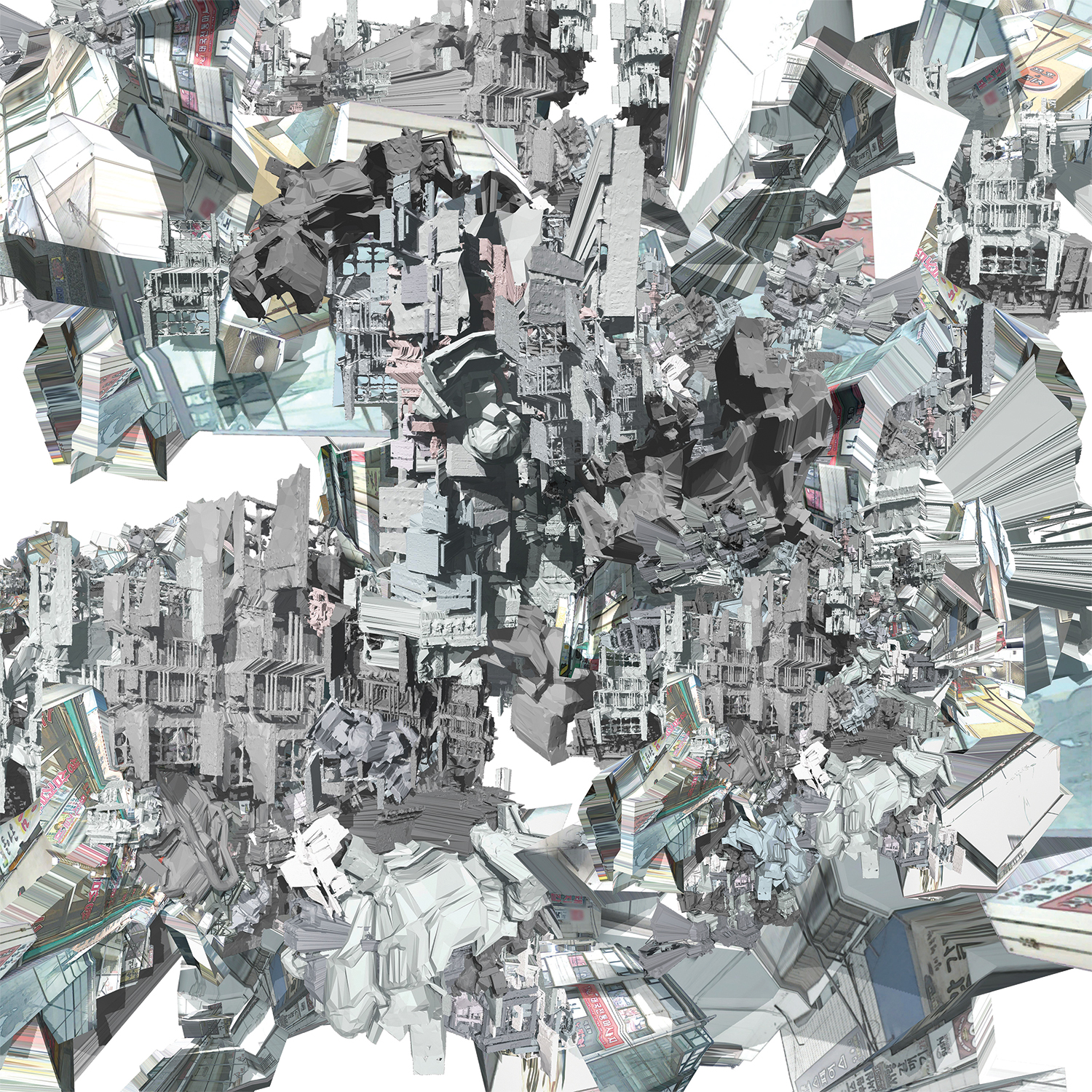 Part of Debris of Patches​ / Image courtesy of pushtoenter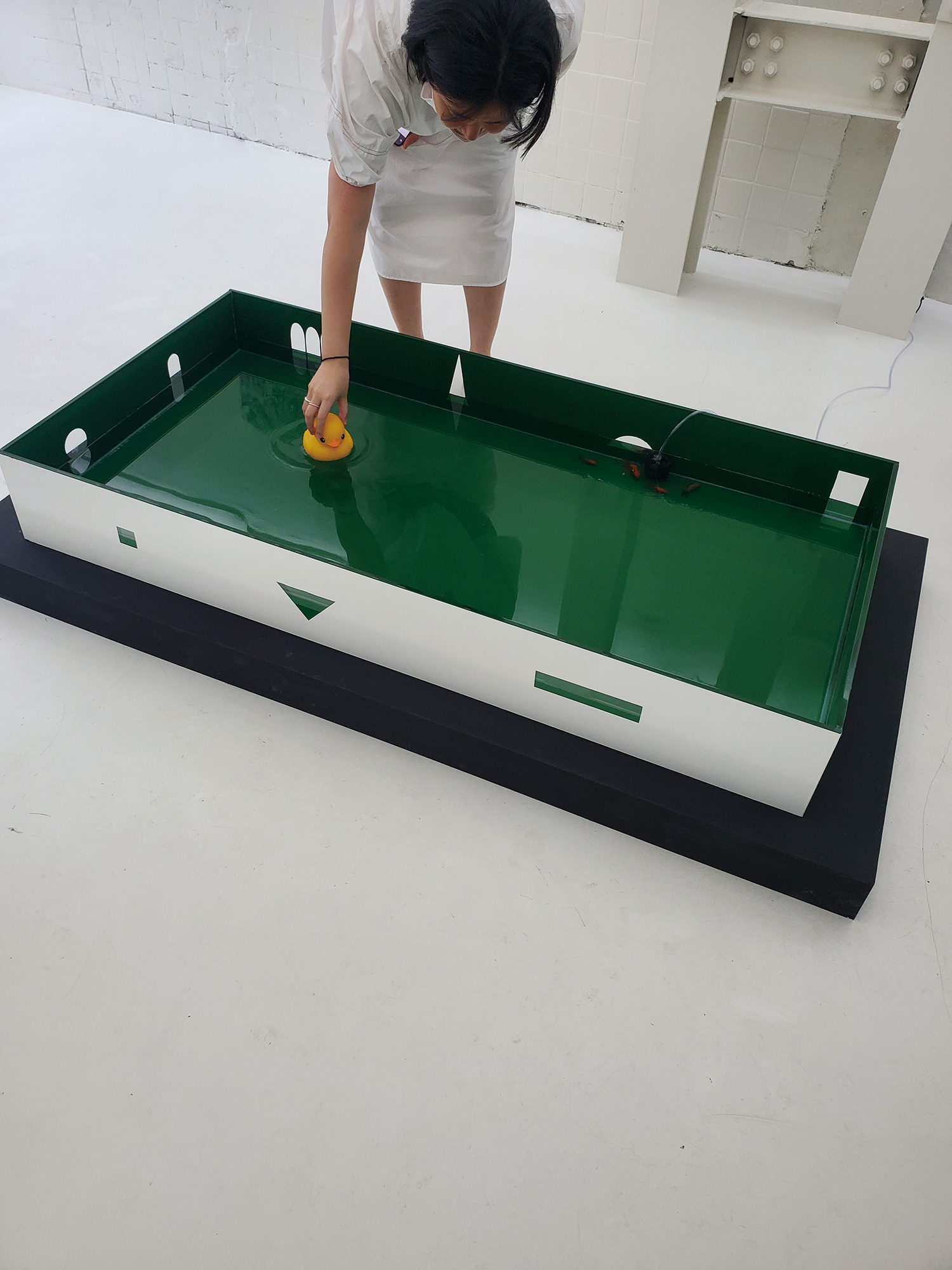 Installation view of (Really) Really Green Roof​ / Image courtesy of pushtoenter
The exhibition '(Really) New Territory', curated by Song Seungyeop, and featuring Jeong Haewook (co-principal, Midday, covered in SPACE No. 653), HYPERSPANDREL (principal, Chon Jaewoo), and Virgin Olgiati (@virgin_olgiati), took place at pushtoenter and was on display until Sep. 24, this year. The exhibition considers the phrase, ʻthere is no architectural idea without social media.' If this phrase does not strike you as awkward, it is because architectural ideas are split into small pieces and distributed through numerous reference images and memes encountered in virtual space. This exhibition summons the works of the three artists that existed virtually through SNS and digital to offline and explores different architectural discourses, thus embracing the attitude that architecture and urban space can no longer be considered only through actual buildings and texts on paper.
Debris of Patches by Jeong Haewook is a critical response to Rem Koolhass's article 'Junkspace'. It reveals the potential of a 'constructive Junkspace' by collecting, re-editing, and reorganising the rubble that Koolhass refers to in writing as 'all spaces in the city are nothing more than a mere collection of rubble.' The back alleyways of downtown Seoul are captured as images and edited with digital technology, then cut, distorted, flattened, and overlapped, presenting a new city form.
(Really) Really Green Roof by HYPERSPANDREL is a reuse of the model of (Really) Green Roof, a finalist entry project of 'The Seoul MARU Public Intervention 2023' (covered in SPACE, No. 670). (Really) Green Roof was a plan to embody the characteristics of the 'K-Rooftop' painted with green waterproof paint by design and replace the space with a chroma key workshop for creators. The original plan, which almost ended up only as a part of a Youtube video, was transformed into a fish house, including a rubber duck, in this exhibition. By expanding the water-rejecting function of waterproof paint into a tank that holds water, and replacing the lives of human beings in architecture with the lives of fish in a fish tank, (Really) Really Green Roof playfully reimagines the unrealised idea of the earlier model.
Virgin Olgiati, who works anonymously on Instagram, has tackled the issue of plagiarism within the industry by juxtaposing images of Korean works that are similar in form to overseas buildings. In this exhibition ze presents Kream Pie, a series of postcards featuring comparisons of artists' work. The idea was to extend the discourse on plagiarism to offline exhibitions, using postcards as a medium for promoting architectural images that predates social media. Ze mentioned that no additional comments regarding plagarism are provided beyond the juxtaposition of the two images for open discussion.​