SPACE November 2023 (No. 672)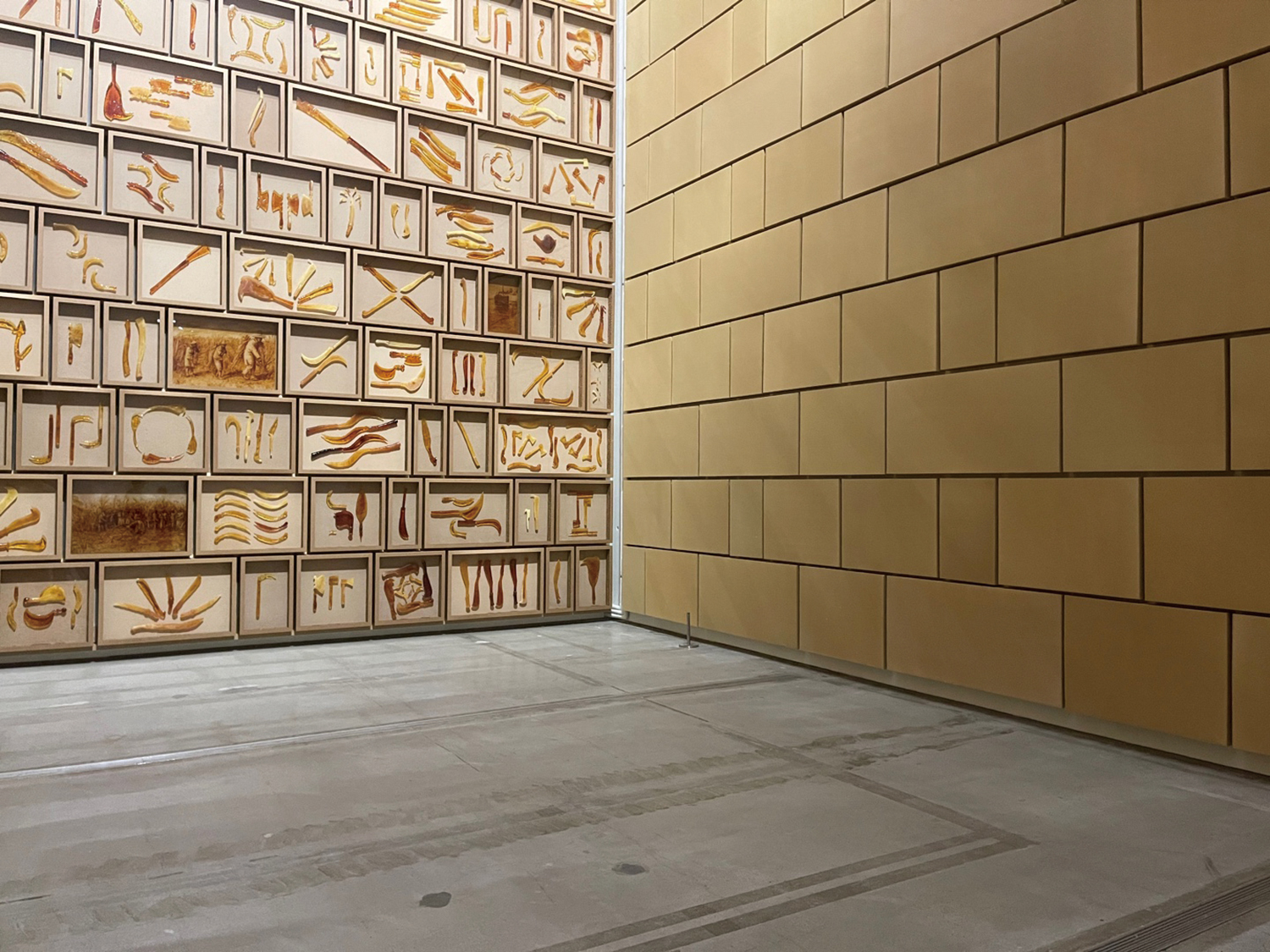 Installation view of Wall of Blades ©Park Jaea
How did Opuntia ficus-indica end up in the Jeju Island? In this exhibition, Jung Yeondoo begins with the story of Opuntia ficus-indica's migration to Jeju Island that has been passed down orally, before exploring how Mexico's Nopal Cactus has settled in Jeju Island via the Kuroshio currents. In this journey, the exhibition seeks similarities between Korea's Opuntia ficus-indica and the Korean immigrants who moved to Mexico.
His four new works, One Hundred Years of Travels-Prologue, Imaginary Song, Generational Portraits, and Wall of Blades are juxtaposed, and this composition combines the two different stories of Opuntia ficus-indica, a plant that was 'transplanted' to Jeju Island, and of Koreans who 'migrated' to Mexico, into a single narrative. In particular, the 12m-tall installation Wall of Blades is inspired by the Western Wall in Jerusalem, Israel, and examines the meaning of diaspora experienced by most immigrants. In the exhibition, Jung Yeondoo examines the migration of more than 1,000 Koreans who left for Mexico in 1905, viewing this event as not just part of the past, but also part of the present. By utilising a variety of complex media, including the use of video, installation of art, sculpture, and sound, the artist reminds us through different senses that diaspora is a phenomenon that permeates our contemporary moment. This exhibition, which explores the relationships between generations affected by migration in misaligned yet overlapping ways, will be held at the National Museum of Modern and Contemporary Art (MMCA), Seoul until Feb. 25, 2024.
Active since 1998, Jung Yeondoo has been attracting attention in the domestic and international art scene with his photography, video and installation works, which raise questions about the real and the image, existence and illusion, and the relationship between individuals and society. The MMCA Hyundai Motors Series marks its 10th anniversary this year.​