SPACE November 2023 (No. 672)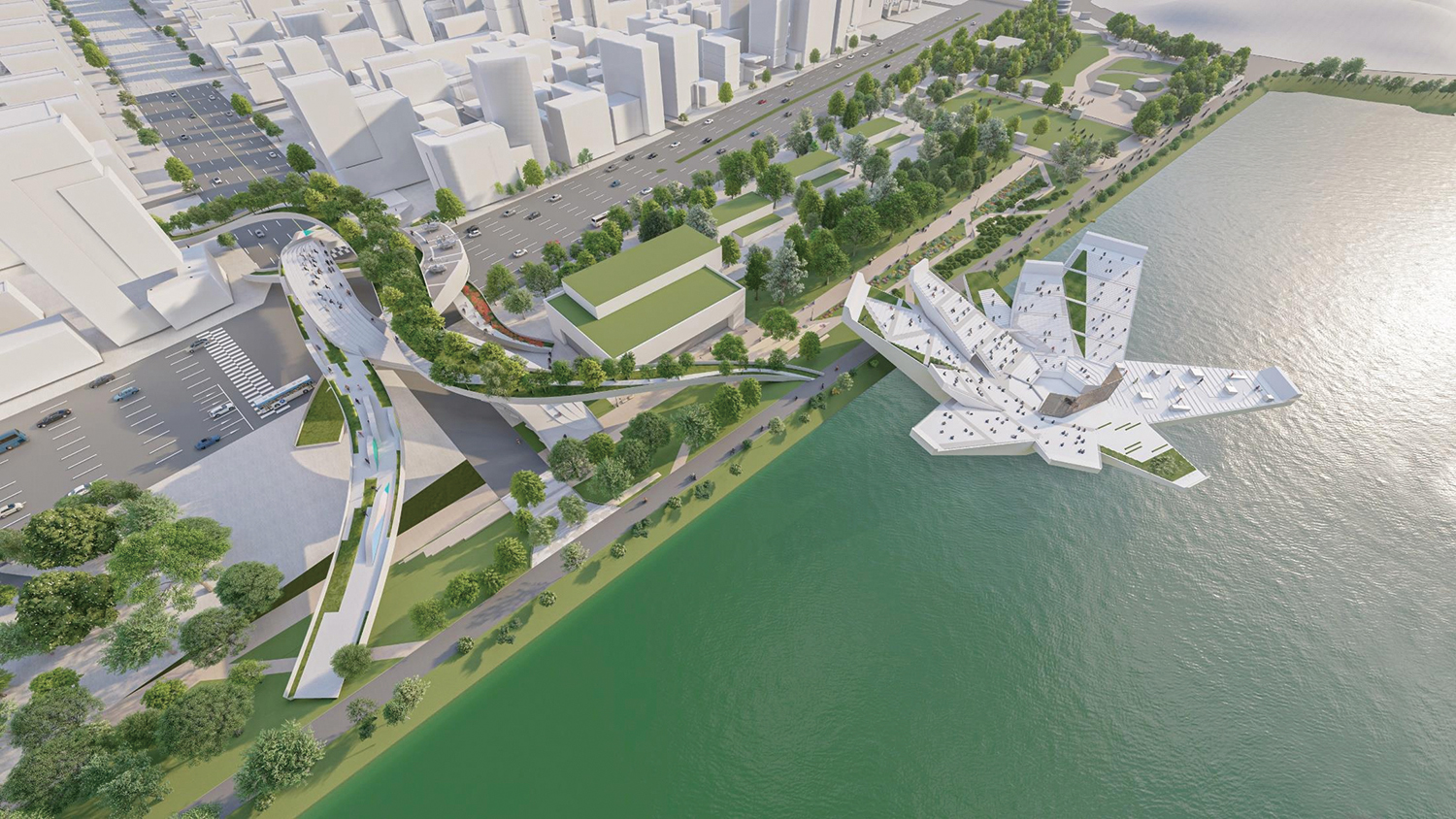 Ideal design plan for Suseong Lake Floating Stage and Suseong Lake Bridge​ ⓒUnsangdong Architects​ / Image courtesy of Suseong-gu Office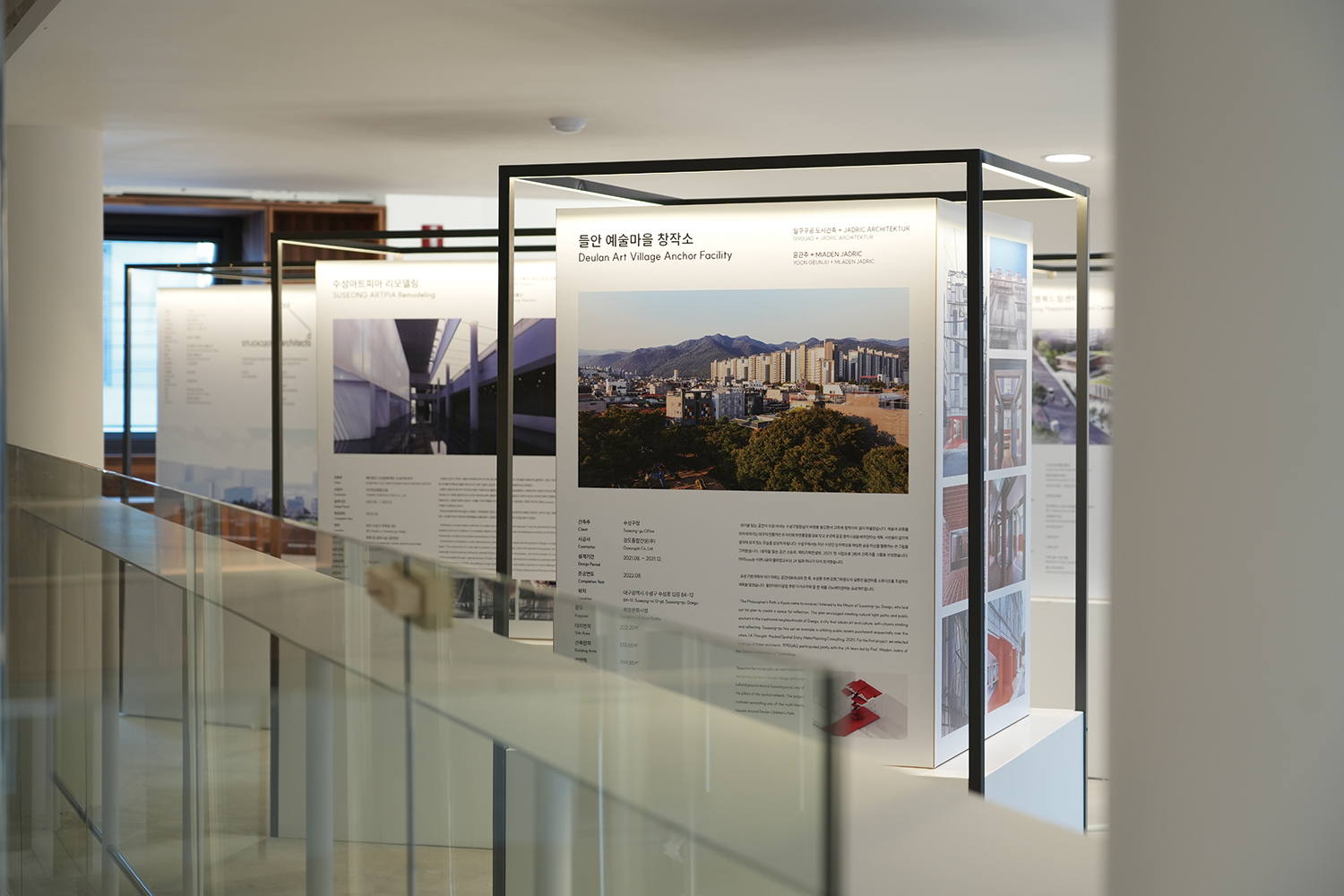 Exhibition view of 2024 Suseong International Biennale Pre-Biennale​ / Image courtesy of Suseong-gu Office
The 2024 Suseong International Biennale will be held next year in Suseong-gu, Daegu. Suseong-gu, which has started to improve its spatial environment as a solution to the declining population and urbanisation, has planned a biennale aiming to build more works of public architecture. Instead of focusing on 'exhibiting' concepts or ideas like other biennales, the goal was to invite domestic and international architects and landscape architects for the realisation of the winning proposals on the actual site. It is unusual for an autonomous region to host an international biennale on the theme of public architecture, and the project has been in development for several years by Shin Changhoon (co-principal, Unsangdong Architects), who has been overseeing and advising on all aspects of public architecture in Suseong-gu as city architect since 2020. While the biennale is on, until the second half of next year, a number of buildings and pavilions will be constructed throughout Suseong-gu with the goal of allowing Daegu citizens to experience cutting edge architectural and landscape projects.
The biennale will be led by Choon Choi (professor, Seoul National University) and Kim Youngmin (professor, University of Seoul), who were selected as artistic directors for architecture and landscape. The governing theme that they proposed was 'Relational Field'. As the exhibition is based on a real space rather than a virtual one, the title implies a place of specific practice. The keyword of 'relational' was derived to envision the pluralistic relationship between human and non-human, human and society through the collaboration inherent in architecture, landscape, and art. The project includes several locations: Suseong Lake Floating Stage, Suseong Lake Bridge, Mangwolji Ecological Education Center & Wildflower Garden, The Trail for Thought Healing Center, Geumho River Ecological Observatory, and four sites (Daedeokji, Naegwanji, Daejinji, Maehocheon). A total of seven teams were invited to participate for the Suseong Lake Floating Stage and Suseong Lake Bridge, including Field Operations (principal, James Corner) from the US, James Carpenter Design Associates with Schlaich Bergermann Partner, Fernando Menis (principal, Menis Arquitectos) from Spain, West 8 (principal, Adriaan Geuze) from Netherlands, Ishigami Junya (principal, Junya Ishigami + Associates) from Japan, and Mass Studies (principal, Cho Minsuk) from Korea. The two teams, Choi Shinhyun (principal, Ctophos) and Kim Bongchan (principal, The Garden) were nominated for the Mangwolji Ecological Education Center & Wildflower Garden. A total of 16 teams were invited (nominated), and each team will visit the site during the Pre-Biennale, which runs from Oct. 11 to 29, and the final judging will take place early next year. Therefore, next year's Biennale will feature small-scale projects such as follies and pavilions in their completed state, while the rest of the shortlisted projects will be on site with drawings, panels, models, and other materials.
Meanwhile, during the Pre-Biennale, an exhibition that introduces the planning intentions and development process of the 2024 Suseong International Biennale will be held at Deulan Dreaming Art Center Doosandong.​