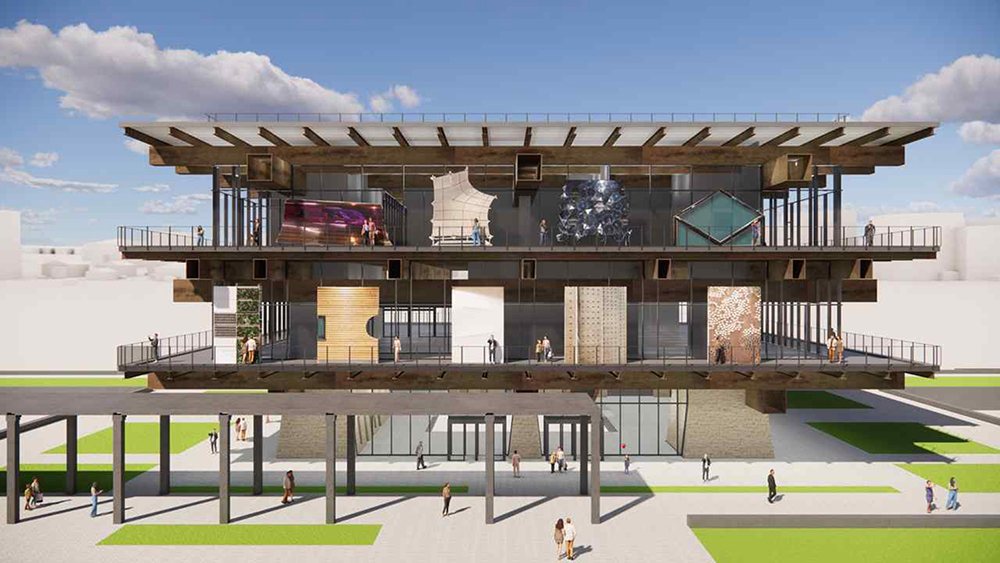 Design plan for the outdoor exhibition on the theme of 'architectural façade system' / Image courtesy of MOLIT
The blueprints of the Korean Museum of Urbanism and Architecture (KMUA, covered in
SPACE
No. 638) were made available to the public three years ago and the opening is now expected in two years time. Unfortunately, the main concept of recycling bridges delivered in the proposal, 'A Recycling Assemblage' proposed by Alejandro Zaera-Polo (principal, AZPML) + Kim Yukyung (principal, UKST Architecture), have not been possible to realise, and so it has been a struggle to make something resembling the winning design a reality. In Mar. 2021, Sung Hong Kim (professor, University of Seoul) was appointed as exhibition director and BARE (co-principals, Jeon Jinhong, Choi Yunhee) as vice director. In 2022, the Ministry of Land, Infrastructure and Transport (MOLIT) began amassing the collections in earnest, and in Aug. SIGONGtech was selected as a company capable of taking on exhibition design and production services. In July, the design plan for the opening exhibition of the KMUA was unveiled.
The main theme is 'Building Life: Urban Architecture Korea 1953 – 2008'. 'Building Life' signals both physical construction and the unfolding of life, and the time frame of 1953 – 2008 refers to the range of time in which the Korean urban-architectural sector was actively in production. The exhibition will examine urban architecturein the context of compressed growth, democratisation, political regime change, and globalisation through ten subthemes. For example, it introduces the early figures in urban architecture, when the boundaries between architecture and urban planning were much less clear, and explores the formal processes behind their works and attempts to evolve their design language through their representative works. Also, the structural features of Korean modernist architecture influenced by reinforced concrete, the evolution of housing types, and the changes in common living conditions are explored. In addition, a full-scale mock-up will be placed on the building's exterior balcony and a pavilion will be set up in the outdoor space to expand the visitor's experience. According to the exhibition planning team, a competition will be held in the second half of 2023 forartworks (collections) to be installed outside the museum and in public spaces. The public purchase of materials, which has been in place since last year, has been refined this year to fall in line with the theme of the exhibition, and detailed lists can be found in the MOLIT announcement. Meanwhile, a donation process for privately held archives is also being prepared, and once ready, 1:1-scale elements of architectural heritage that are at risk of loss or demolition will also be prioritized for acquisition.
The KMUA, which will be built in Sejong in 2025, will be an unprecedented case in the creation of a space from academic, curatorial and research positions, in preparation for its opening. There were concerns regarding the programme itself, the location, and so on of the KMUA, but it has been quietly and steadily establishing its new path. Before that, we call for the active participation and interest of the urban architecture community, as rich exhibitions begin with rich collections.
by Han Garam​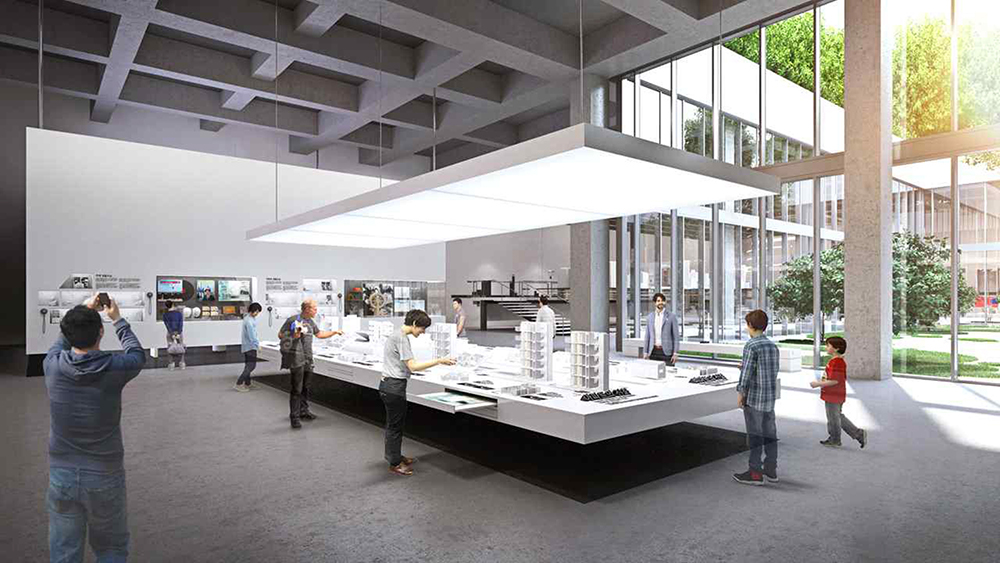 Design plan for the special exhibition on the theme of 'what kind of house have we been living in?' / Image courtesy of MOLIT​