SPACE May 2023 (No. 666)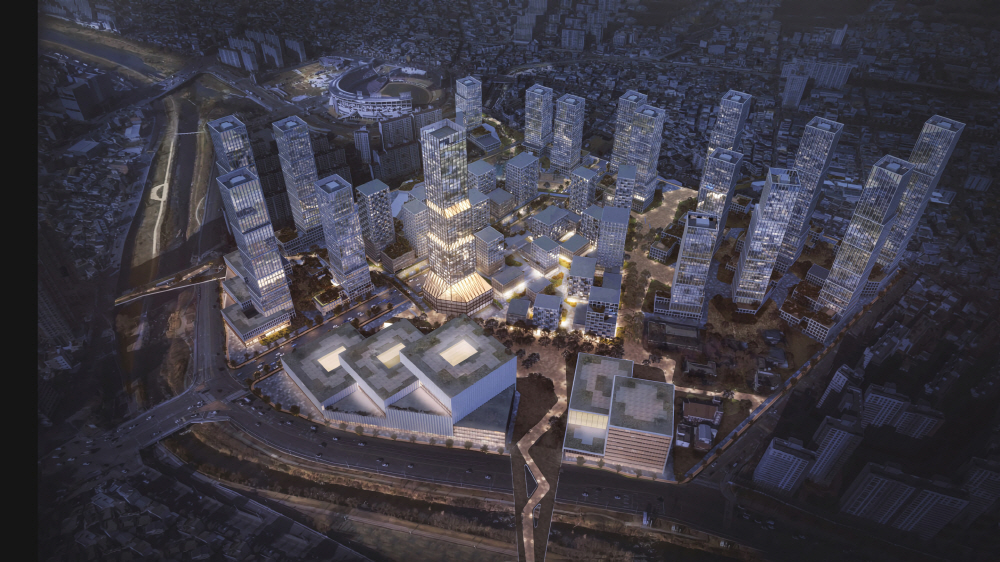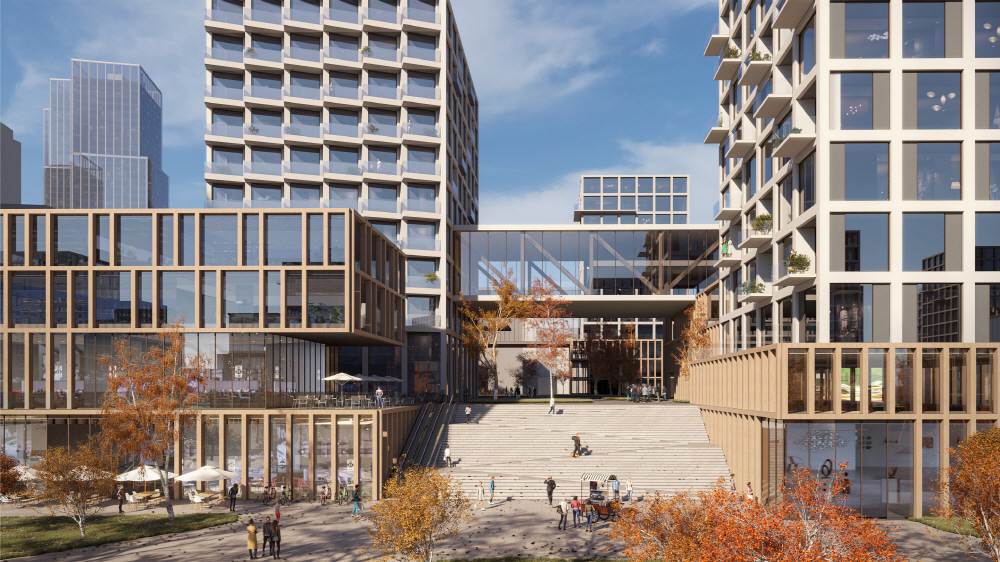 Winning proposal of International Invited Competition for the Chonbang & Ilshin Textile Industrial Site Masterplan​ / Image courtesy of Gwangju City ⓒUrban Agency
​The former Ilshin Textile Industrial factory site, which features the modern industrial architecture of Gwangju, will be reborn as a City for All. The city of Gwangju announced that the Urban Agency(co-principals, Park Heechan, Henning Stuben, Maxime Laroussi, Andrew Griffin) was the winners of the International Invited Competition for the Chonbang & Ilshin Textile Industrial Site, which was held from Jan. to Mar. with the brief to preserve the historical value of the former Ilshin Textile Industrial factory site in Im-dong, Buk-gu, and to create an urban mixed-use space in which urban development would be encouraged.
The winning project, City for All, deployed the concept of a '15-minute city' where all major city facilities can be reached within 15 minutes on foot or by bicycle to present an environmentally, economically, and socially sustainable city. With the goal of creating a sustainable complex that will serve as a model for Gwangju's urban development, the team sought to create a circular loop in which natural ecosystems, residents, the economy, and urban infrastructure will all interact. Prioritising the creation of public spaces such as green spaces and major facilities for pedestrians, transportation facilities that do not impose upon the pedestrian environment, mixed-use areas that embrace diversity, and streets on a scale appropriate to the pedestrian environment, the project refined the functional plan according to each use. Most notably, it was evaluated as a highly feasible plan as it connects major facilities in the city through a 'green network', an internal circulation route, and facilitates phased development. The winner, Urban Agency, will be granted the right to design the landmark tower.
The site of the Chonbang & Ilshin Textile Industrial factory was established in the mid-1930s and has historical and symbolic significance as a 'textile mecca' representative of Gwangju. The oldest textile company in Korea, Chonbang was founded by a Japanese textile company in 1935, and represents a modern industrial cultural heritage site where citizens can remember the pain of the Japanese occupation and the suffering of female workers during industrialisation. After the Japanese withdrew in 1945, the factory was acquired as the government-owned Jeonnam Textile Corporation, then privatised in 1951 as Jeonnam Textile Corporation, and in 1961 as Ilshin Textile Industrial. Amid the transformational shifts in the city over the decades, some facilities on the former Ilshin Textile Industrial factory site have been preserved and continue to be recognised for their architectural and historical value.
Eight domestic and international firms were invited to participate in the master plan design competition. Seven firms including Urban Agency, Dominique Perrault Architecture (principal, Dominique Perrault), and UN Studio (principal, Ben van Berkel) were invited from abroad, and one Korean firm, POSCO A&C (principal, Jeong Hoon), was invited to participate.
Gwangju City plans to reflect the winning master plan's concepts in the development plan and to finalise preliminary negotiations with the site developer, Humans Holding PFV, by July. by Cho Hayeon