SPACE April 2023 (No. 665)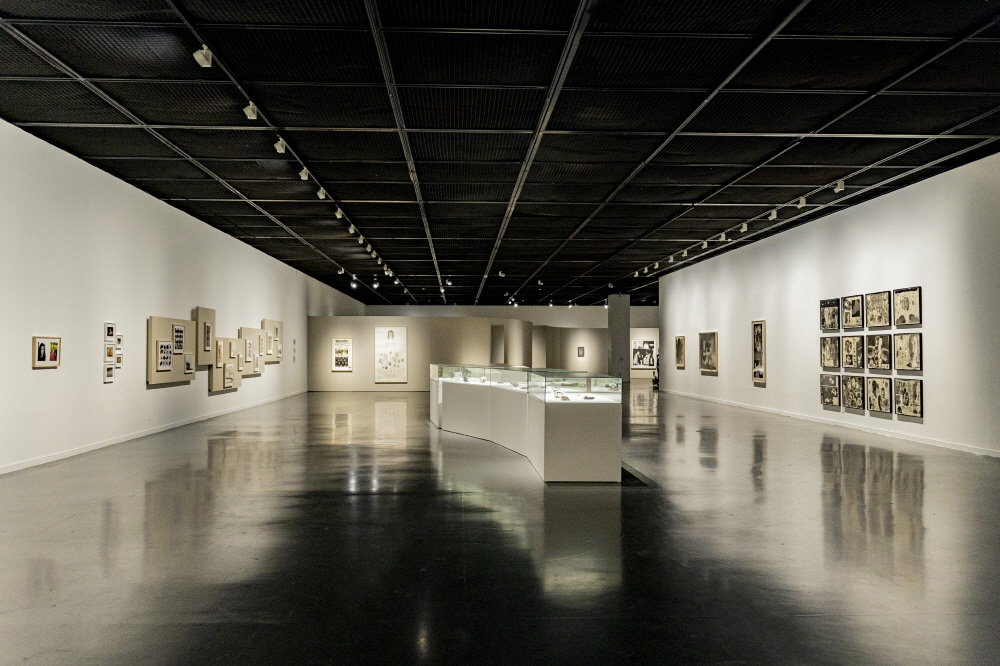 Exhibition view of '​Kiki Smith ― Free Fall'​ / Images courtesy of Seoul Museum of Art
A human body that travels through time and place is both political and social. Kiki Smith (1954-), the American feminist artist whose work concerning the female body has been widely acclaimed since the late 1980s, had her first solo exhibition in Asia at the Seoul Museum of Art, which was on show until Mar. 12. This exhibition featured a broad spectrum of work produced across her forty-year career. It was organised by focusing on the structural characteristics that are consistently expressed in her early to recent works, rather than presenting a chronological list or the existing lexicon – such as 'female' and 'body' – that define her imaginative world. The first section, which highlighted the show's narrative, investigated the way her work – which initiated with a feminist narrative – interrogated a range of concerns such as religion, myth, and literature, to develop a new narrative structure.
Sueño
(1992), an etching depicting a woman lying down with a squatting posture as if dreaming, was realistically rendered as a figure with the muscle fully revealed while rejecting the refined posture that typically appears in the traditional Western image of a woman. While the majority of the exhibits are focused on the female body, Head with Bird II (1995), a sculpture that took the form of a bird, appears to signal that the artist's interest in the human body has reached into the natural realm The following section centred on works in etching and photography that are based on repetition.
Banshee Pearls
(1991), which actualises the artist's face and body, is a work created in collaboration with the New York-based etching studio Universal Limited Art Edition (ULAE), and illustrates Smith's endeavour to become adept in various etching techniques and representation. Lastly, the final section centred on energy – which is the core element that runs through her work encompassing various mediums and genres – examining the work that displays a vibrant power in terms of its attitudes to narrative and representation.
Rapture
(2001), which gives the audience a slight shock by displaying a woman gallantly walking out of a wolf's belly, appears to be quite intuitively expressed, but when viewed more closely it recalls a range of possible stories. Among these are
Little Riding Hood
, which features a little girl and a grandmother eaten by a wolf, Botticelli's drawing
La nascita di Venere
(1485), and statues of the Virgin Mary. Smith's works thus allow the audience to use their imagination and live in an allusive landscape in a variety of ways. She once said that her artistic endeavours are 'like meandering through a garden'. This is in line with the definition given in the title of this exhibition. The trajectory of Smith's career is described in the movement of sauntering, which suggests contemplation and the spanning of various mediums similar to the free fall movement by which the moon orbits the earth. The artist's point of view, which elects fluid narratives over binary responses, forever standing at the edge of a boundary, asks us to reflect on the fixity of our own understandings and beliefs. by Kim Jia​