SPACE January 2023 (No. 662)​ ​​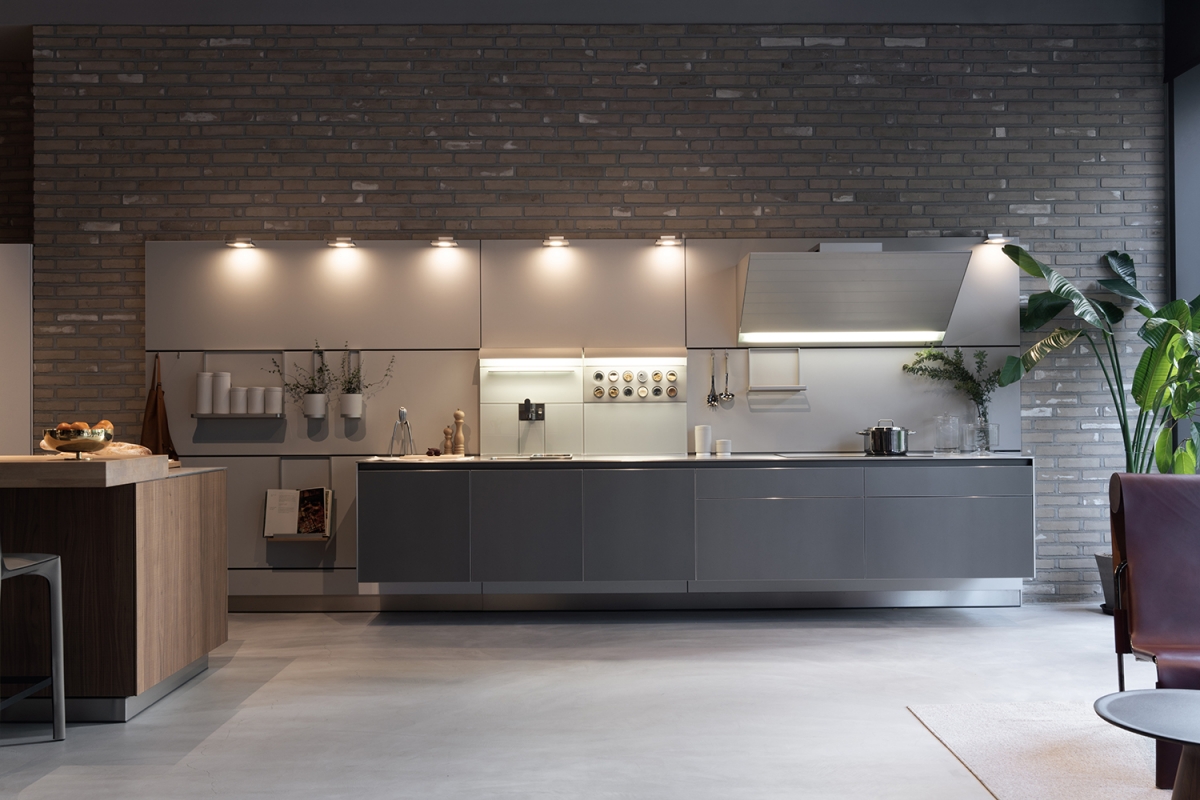 The renewal of the bulthaup showroom on the second floor of the Duomo&Co. building is now complete. A German kitchen brand established in 1949, bulthaup sees the kitchen as 'a space of life and communication beyond cooking'. Based on research and reflection into modern lifestyle conducted over many decades, the kitchen systems of bulthaup seek beauty, utility, and precision. This approach contributed greatly to the establishment of bulthaup as a top luxury brand in kitchen furniture. In its b series, b3 is considered as bulthaup's most revolutionary kitchen system. By reducing material thickness to 10 – 13mm, it presents a slick and deluxe feel. While kitchen furniture is typically installed at floor level, the b3 can also be installed across the walls, thus allowing for more flexible design and positioning.
Various spatial presentations of this b3 model can be found in the renewed bulthaup showroom. Due to its material properties, the grey aluminum door of this kitchen system prompts different moods according to the angle and flow of light. The laminated wall panel at the back mitigates the coldness of aluminum with warmth and gentleness. The connecting parts of the stainless-steel plate are candidly exposed to demonstrate bulthaup's robust technical mastery and skill. During the renewal, the finishing material of the island kitchen table was also replaced with walnut-structure patterned wood. While the original dark oak- structure patterned wood conveys a sense of deep calm, the expressive wooden texture adds a sense of vitality to the showroom. The box-form kitchen, which is a new addition to the Korean showroom, emphasisesits uniqueness by applying back-painted glass between the wall panels. It also offers an entertaining aspect as one searches for the hidden sliding shelves and prisms (a device for equipping drawers).
As for the revised b2 model, its workbench now allows one to see how it would look with a sink bowl attached and its accompanied installation system, giving customers the ability to make informed decisions in their design choices. Also, by allowing the workbench length to be expanded from 1,560mm to a desired length, it is possible to use the same table for both dining and work. If the scale and price of bulthaup kitchen system prompts a moment's hesitation, one can always try first experiencing it via the workbench. Further details can be reached at +82-2-516-6165 (Duomo&Co. bulthaup Seoul).​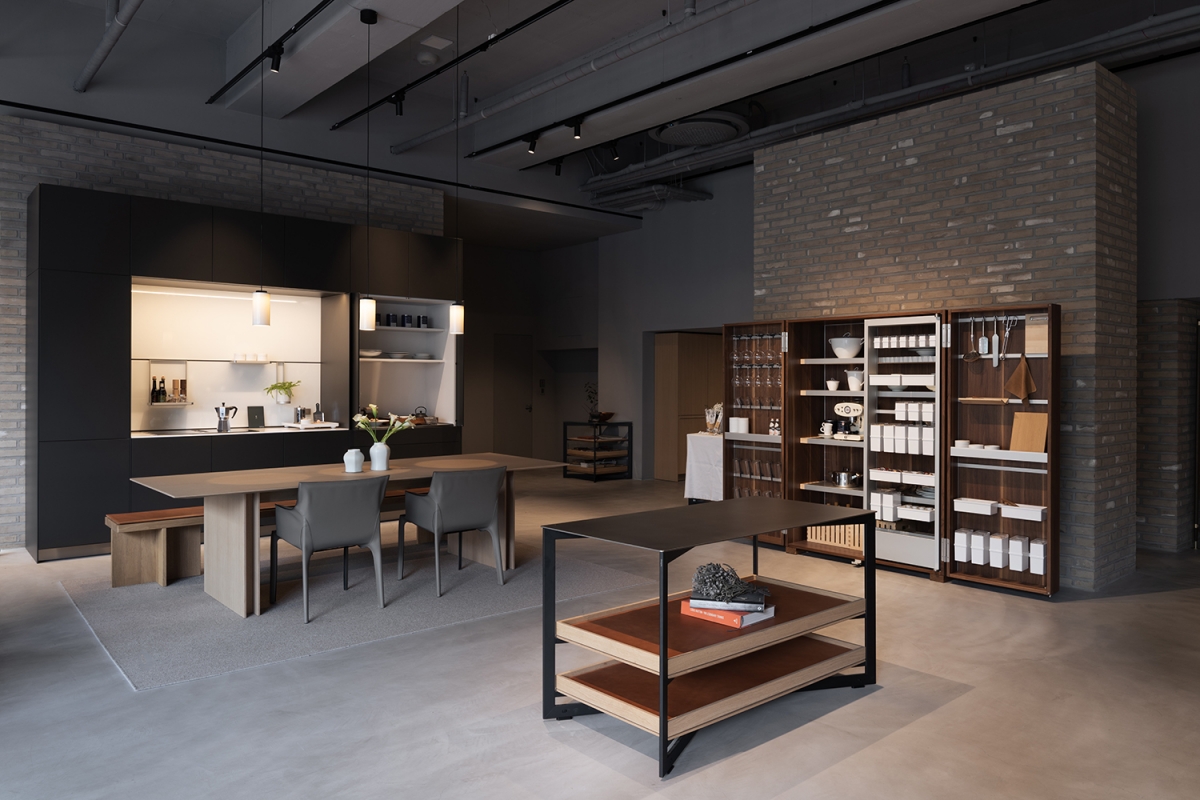 Views of the bulthaup showroom / Images courtesy of Duomo&Co. bulthaup Seoul​