SPACE November 2022 (No. 660)​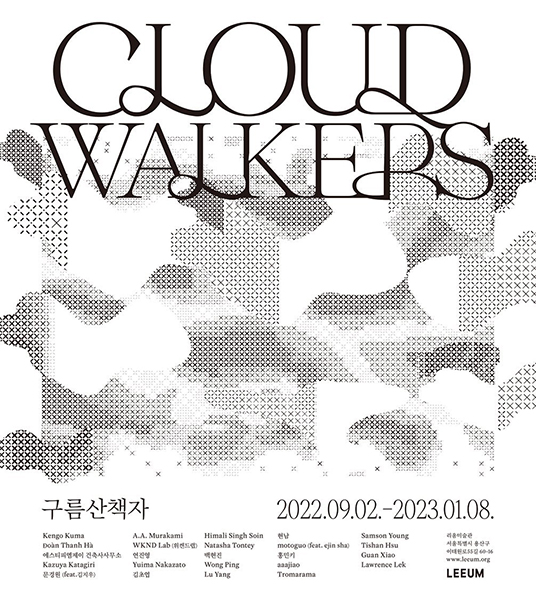 'Cloud Walkers', Leeum Museum of Art's first exhibition on Asia, will be on show until Jan. 8, 2023. Breaking from the existing geopolitical framework concerning Asia, the exhibition seeks to explore a sustainable future across its regions. This attitude is expressed in the title, where the 'cloud' is a metaphor connoting climate, reverie, and the hyperlink, and it also suggests a virtual platform that traverses geopolitical boundaries. The guidingthemes are 'Thoughtful Substance', 'Strange Surf Morph Warp', and 'Synesthetic Immersion'. Participating artists have been characterised into 'worker', 'walker', and 'dreamer' according to the themes: a worker is a group of architects and designers who discover sustainable materials (substances) and apply them to life; a walker is a group of writers and artists who surf the web space, freely morph data, and warp the time and space in order to unfold unfamiliar designs; and a dreamer is a group of artists who provoke synesthetic immersion through imagination.
Themes, categories, artists, and countries are mixed and crossed with each other in the exhibition hall. For instance, the work of Vietnamese architect Đoàn Thanh Hà (co-principal, H&P Architects) and the video created by Chinese Lu Yang are displayed together. The Floating Bamboo House is a floating house designed by Đoàn Thanh Hà in preparation for rising sea levels in southern Vietnam. The structure was framed using the bamboo standard sizes (3m, 6m), and it was enveloped with grass and plastic bottles. Meanwhile, of numerous works, it is the Silent Pause that reveals a noble look. Designed by stpmj (co-principals, Lee Seungteak, Lim Mijung), the work appears like a black tower where pieces of felt are stacked one by one, exploring the possibility of expanding the material. By virtue of the outstanding trait of sound absorption, it displays brilliance as you pass a narrow entrance. As you enter, the noise seems to die down, and when you turn around the corner and face the reading space, you feel like you are deafened, as if you were wearing noise-cancelling earphones. In this quiet and dim place, audiences read a series of Samona by Kim Choyeop under a light stand. This SF novel is a story about the planet Samona where everything except humans is living. The experience of facing this novel alone, in a space where people's voices are indistinctly heard, creates the illusion of being in Samona. Once you walk through the 45 pieces of work like this, you suddenly arrive back at the starting point. I left the museum appreciating, once again, the sculpture installation SU:M by Kengo Kuma (principal, Kengo Kuma & Associates), which he made with fine-dust-absorbent fabric, and becoming convinced, by the people who walk ahead of the future, of the possibilities to be found in Asia.​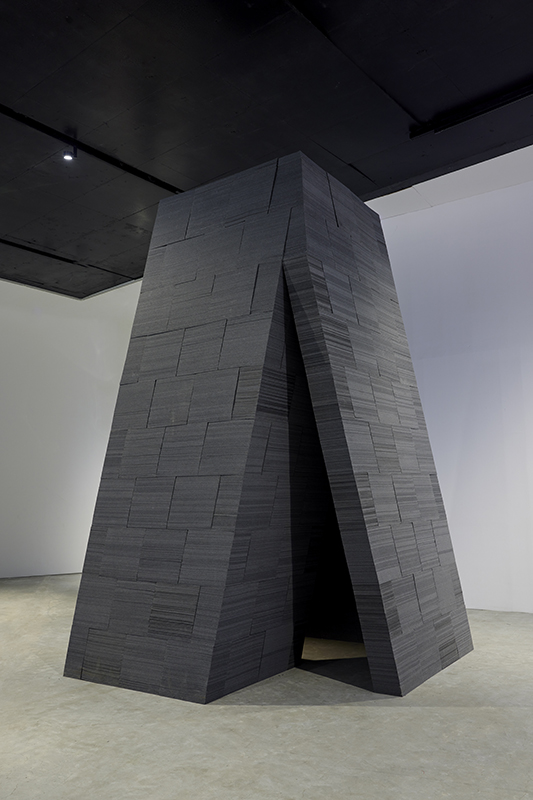 Installation view of Silent Pause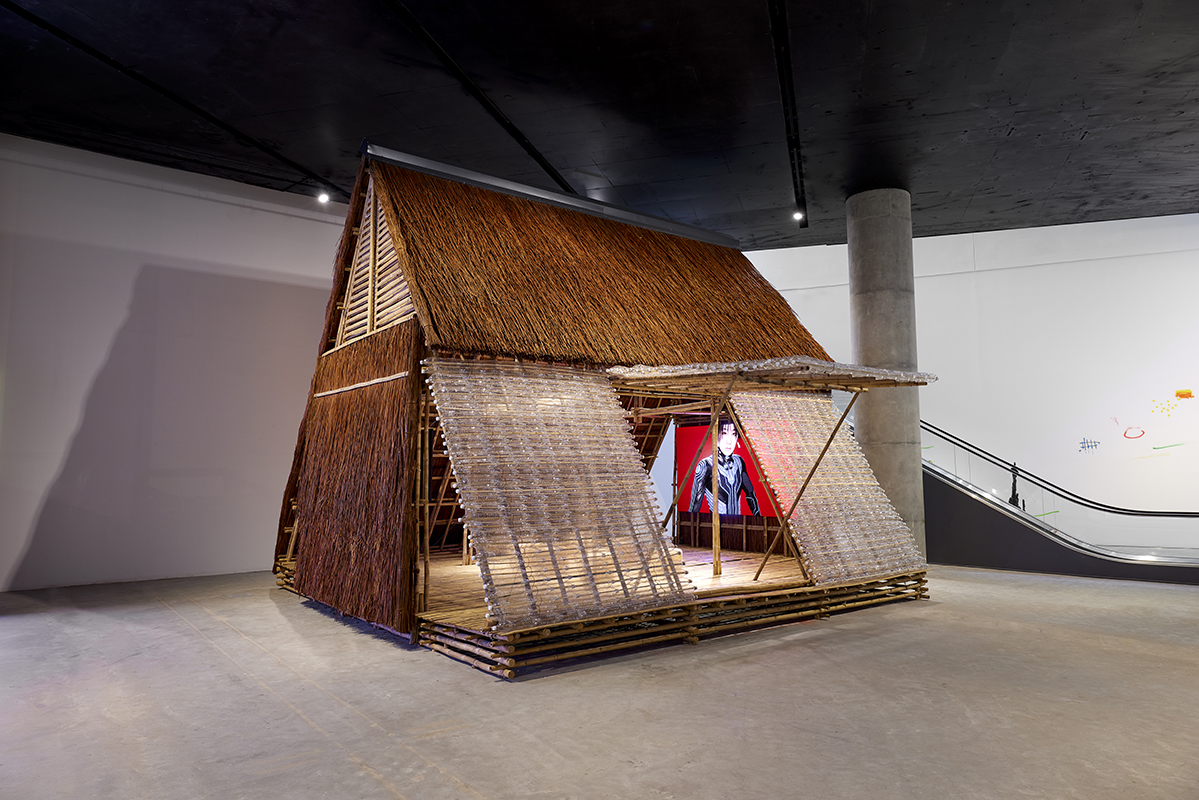 Installation view of Floating Bamboo House​ / Images courtesy of Leeum Museum of Art