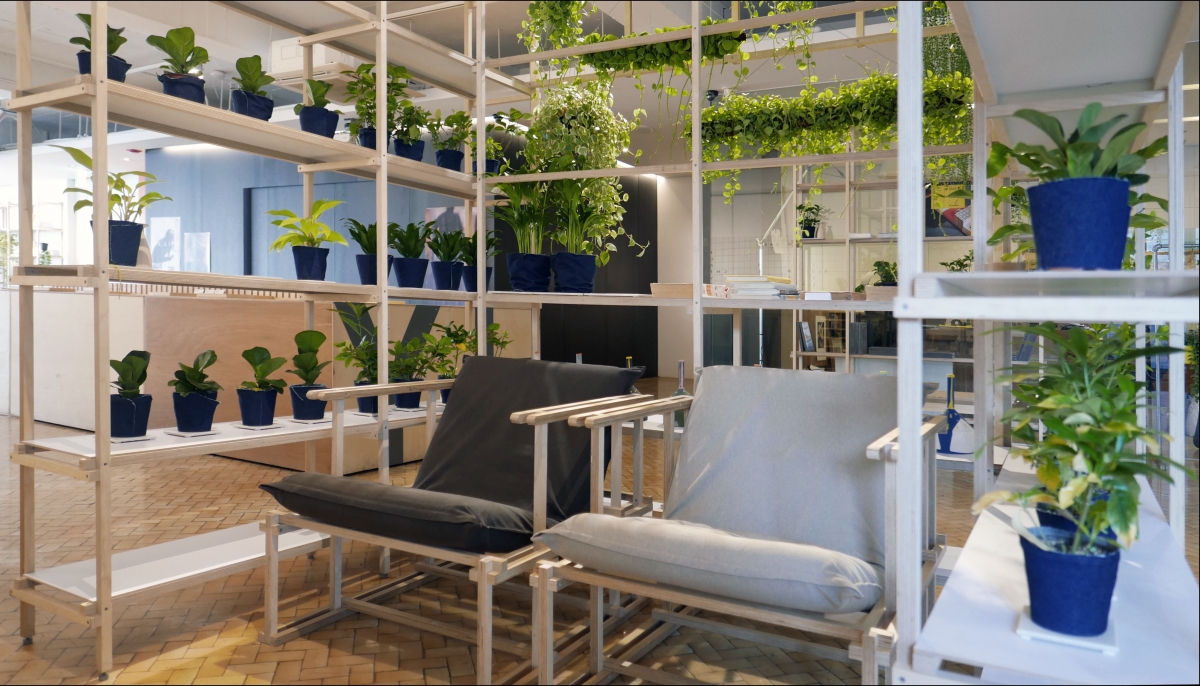 ​
The 'Context' pop-up store has opened its doors at Space B-E Gallery under the theme of typography. The pop-up store represents the work of Younhyun, which has executed numerous projects in order​ to become closer to the general public, the Garagegage, which sells furniture intended to simplify life, and of Uhjjudah Bookshop, which explores unantscipated bonds between people and between their readers and readers and between readers and their books. You can see the typo-tiles of Younhyun at Space B-E Gallery, the curated books at Uhjjuhdah Bookshop, and furniture in the Garagegage.
Younhyun has worked on a number of projects such as markets and seminars to narrow the gap between consumers and brands. In the Bomulchanggo conducted in April, Younhyun introduced and sold typo-tiles produced on silkscreen. Their efforts did not stop at simply selling the tiles. Younhyun also focused on expanding notions of typography and planned the 'Context' exhibit and the pop-up store as a part of that exhibition. 'Books are the key medium by which letters form a message. I wanted to communicate with the people through books', Jooyeon Choi (director, Space B-E Gallery) explained, describing the aim behind the Bookshop. These seemingly unrelated three entities share a common keyword – 'architecture'. Younhyun sells arhictectural material, Uhjjuhdah Bookshop is run by Gongmoojeom, a collective of architects, and Garagegage is a furniture brand launched by WISE​ Architecture. Jooyeon Choi clarified, 'we invited Uhjjuhdah Bookshop after meeting them at the Art & Architecture seminar, and invited Garagegage who we have worked with before on Bomulchanggo. This is how the pop-up store began'. Uhjjuhdah Bookshop selects one author a month and sells the author's book and the author's choice of another title. For this pop-up store, Uhjjuhdah Bookshop selected 40 books related to recently buzzy keywords, such as 'Think', 'Work', 'Rest', 'Love', and 'People'. Ahn Gunseo (principal Gongmoojeom) explained that 'these are the five keywords that create rhythm in life. Instead of simply deciding a topic and selling books, I believe this is an opportunity to test our potential to branch out from Mangwondong'. The books selected by Uhjjuhdah Bookshop are on display on Garagegage's line of bookshelves. The shelf is made out of birch plywood which is easy to imagine as part of our daily lives. Visitors will also be able to see the chair and desk products of Garagegage at the pop-up store.
Meanwhile, the 'Context' exhibition proposes various experimental materials that will not limit typography to the visually two-dimensional.
​