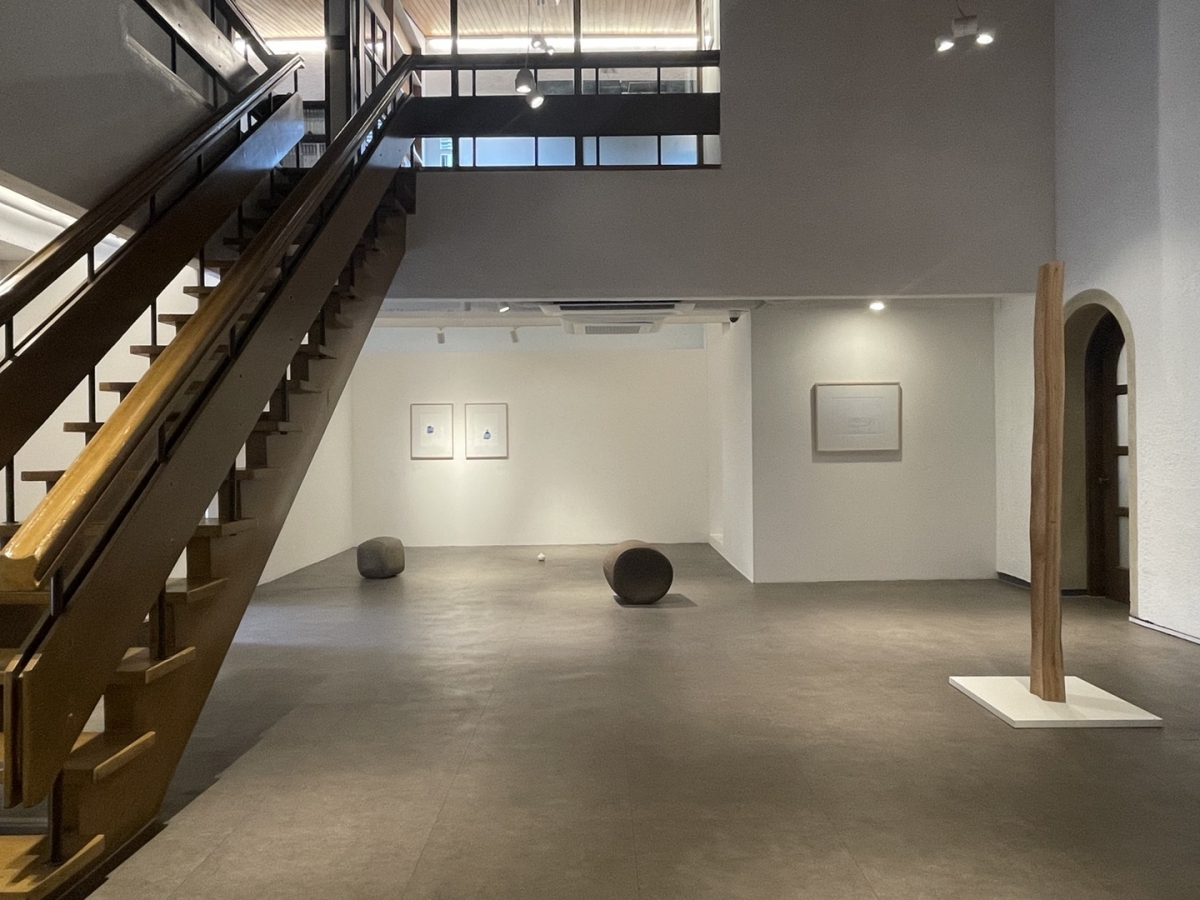 Exhibition view of 'Poetics of Senses' ⓒHan Garam​
'Poetics of the Senses' is on show at CHOI MAN LIN MUSEUM. The art gallery is the former house and studio of sculptor Choi Man-lin (1935-2020), where he lived for 30 years and which was remodeled by EMA Architects & Associates (principal, Lee Eunkyung). The sculptor's house turned art gallery is full of the works of sculptor Choi Insu and architect Kim Junsung. As this is an exhibition featuring works of other artists except Choi Man-lin for the first time since its opening in 2020, the museum has chosen a theme that speaks to the art gallery's nature. Both architecture and sculpture are related to materiality, space, and body, but today, they tend to focus on the visual instead of the experience of the five senses. As Juhani Pallasmaa pointed out, 'Architecture of our time often appears as mere retinal art'.
Kim Junsung and Choi Insu are not swayed by this trend. A walk between the sculptures scattered in the exhibition room on the first floor will deliver a clear sense of Choi Insu's view of art, who emphasises the harmony of space and energy. The series Becoming a Place of standing zelkova wood pieces, accepts natural materials as they are instead of decorating them or adding to them. Kim Junsung reveals the design process behind architecture in the completion of drawings and models. Among them, the sectional drawings in a clockwise direction contain his attitude to materialize the senses through opening and closing, light and shadow, and change of scale. He says, "Architects cannot impose a sense of space and atmosphere. Architecture starts from architect's imagination, but it is completed through different users' experiences." In this way, the two artists try to communicate with the world through elements from direct experience in the age of the image. Wake your body in 'Poetics of Senses' delivered by architecture and sculpture. The exhibition continues until July 9.