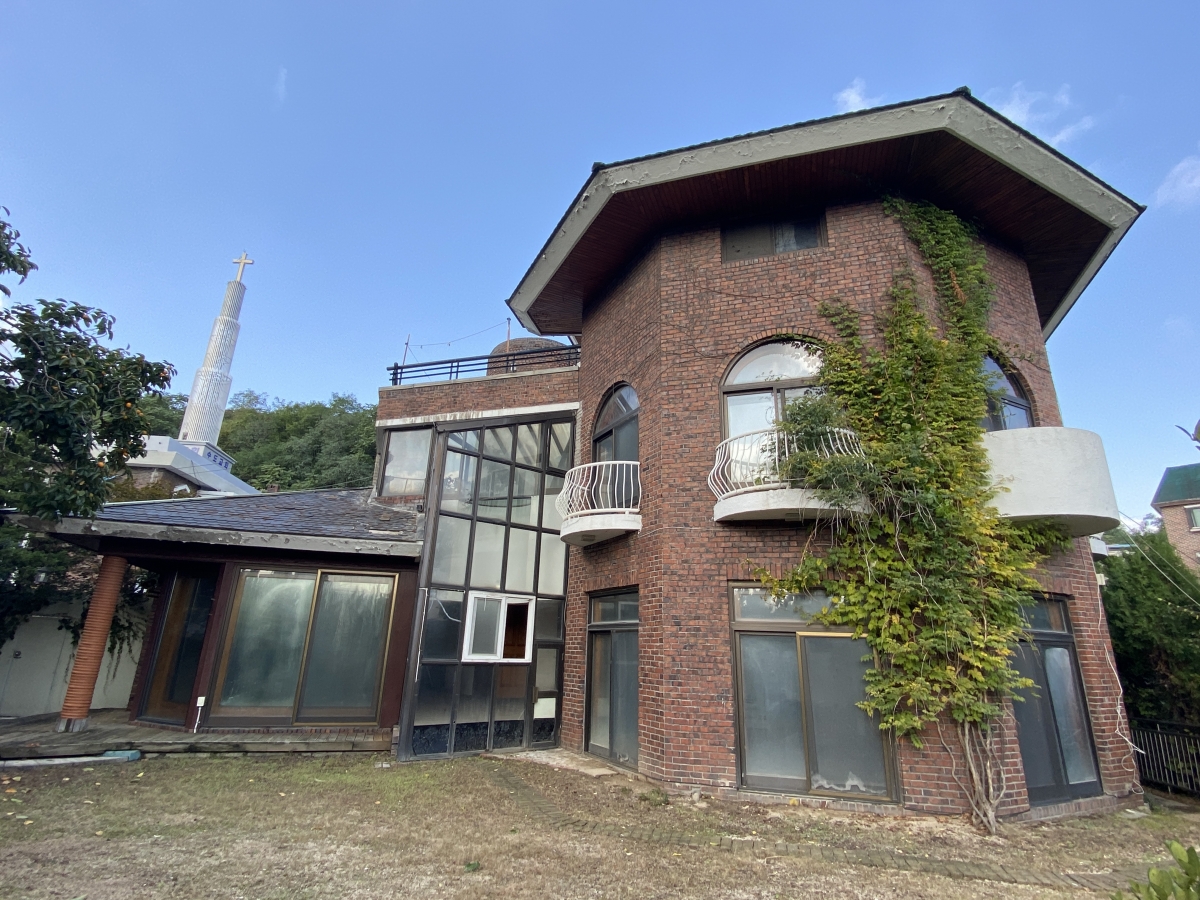 The present views of the Sajik-dong House (1983) designed by Kim Chung-up / Images courtesy of Mokcheon Architecture Archive​
Under the motto of 'easing access to the urban and encountering architecture', the urban architecture festival OPENHOUSE Seoul was held from Oct. 30 to Nov. 13. The eighth annual iteration of this event was held online and offline hybrid under the theme of the 'revamped house'. This event, which used to take place across 100 or more sites in 2019 prior to the COVID-19 pandemic, underwent a significant change by reducing site visits to 3 locations and transitioning most of its programmes to an online format with the collaboration from the video studio Giraffe Pictures last year. With the pandemic situation somewhat easing this year, the site visit programme was expanded to a total of 17 locations while other key works of architecture were introduced via video.
Videos of Sujoldang, which is a building of a 30-year-old design that was extended during its lifetime by restoring it closely to meet with its original shape; Face-Lift Sangdo and The Pole House, which are an office and studio refaced from a multihousehold residence which got abandoned in the redevelopment plan; and Yoon Dongju Memorial Hall, which is the renovation of the Pinson Hall of Yonsei University where Yoon Dongju once stayed, were introduced via video. On the other hand, the strictly-reduced site visit programme showcased other renovation projects such as Sajik-dong House of Kim Chung-up, Korean Catholic Martyrs' Museum, Seoul Museum of Craft Art, and Haebangchon Gallery The Wall. Sajik-dong House is one of Kim Chung-up's later works built in 1983 at the request of dentist Park Si-hoo. This site, which was purchased by Seoul Housing & Communities Corporation, was discovered to be Kim Chung-up's work during preparations for the exhibition 'Empty House Project', organised by Seoul Urban Regeneration Center with the collaboration with OPENHOUSE Seoul, featured a programme titled the 'rediscovery of an empty house'. In the lecture, Ahn Changmo (professor, Kyonggi University) and Hyon-Sob Kim (professor, Korea University) gave their interpretations of the various time-specific influences reflected in the house and the key features of Kim Chung-up's architecture. By rediscovering and reilluminating the building's value, this event became seed for the debate regarding demolition of Sajik-dong residence.
The site visit programme also expanded its scope by featuring public architecture such as the special-education school Miral School and Seoul Seojin School, in order to rethink the meaning of educational space as regional infrastructure, the Hannam Trek and Jongam Square redesigned through the lower half of an overpass, and the Seoul Yeo Dam Jae which was an abandoned Buddhist temple at the city-centre that was transformed into a public space. In this year's 'featured architect' section, Jeong Jaeheon's work – which seeks a detailed balance between the building's interior and exterior through a deliberate geometry – was introduced. Meanwhile, Unjung-dong House1, My friend's house in Unjung-dong, and DFY Head office were featured via video, and an open studio programme that explored their architectural world was also organised. Like last year, this open studio programme, which showcases architect offices, was also brought online. As OPENHOUSE Seoul gradually becomes more inclusive, by drawing in more non-architect participants with architectural interests, it is hoped that the event will continue to widen and deepen its horizons.