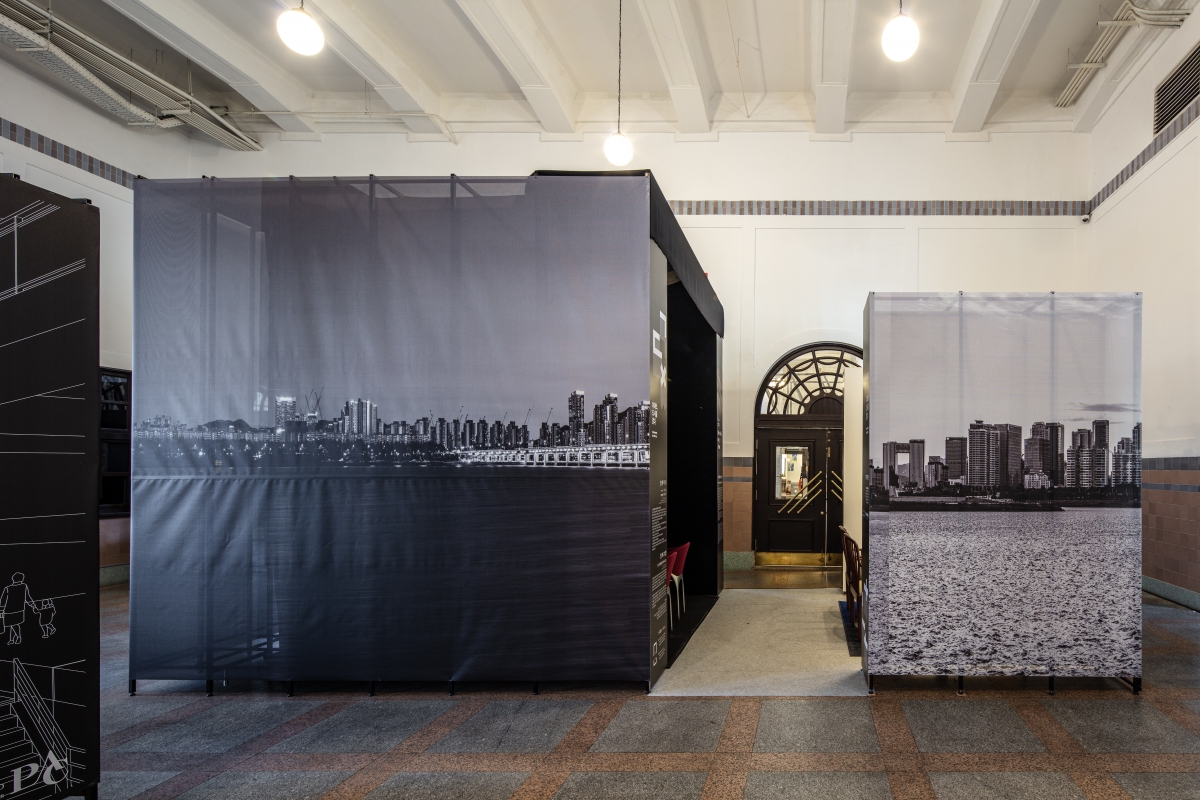 ⓒChin Hyosook
The 2021 KIA Convention & Exhibition was held from Nov. 11 to 17 at Culture Station Seoul 284. The theme of this year's event, hosted since 2006 by Korean Institute of Architects (KIA), was 'K-Apartment, Into the City'. KIA explained why it chose the theme, noting, 'architects need to actively intervene our city and residential culture created by apartments with a sense of responsibility, and develop to make it settle down as Korean architectural culture'. The event consisted of exhibitions and seminars.
The exhibition was comprised of three categories: a special theme exhibition, special exhibition, and a general exhibition. The special theme exhibition consisted of installation works looking back over the city and how our daily lives have been changed by apartments. For example, Luxury Baroque World by Mu;p + Park Gyejung focused on the symbol of the fantasy in Korean apartments; Between apartments, under the shade, on the bench by Chung Isak (professor, Dongyang University) + a.co.lab architects + tomoon architects & engineers proposed an evolved shade screen and wooden bench in contemplation of appropriate architectural interventions in ordinary spaces; How to live on my planet by Chin Hyosook + MOOYOUNG architects & engineers explored views from the window in the house and ordinary home. The special exhibition consisted of the winning works of The Good Place Award, and the general exhibition consisted of winning works of the 40th KIA International Competition, 100 Architects of the Year 2021, KIA Award, among others.
The seminar included lectures by Hyunjoon Yoo (professor, Hongik University) and Choi Dooho (principal, tomoon architects & engineers), discussions about ways of revitalising shared spaces in apartments, and a seminar by the Technical Working Committee to explore the new directions for housing in the contactless era, as well as a round-table talk on the meaning of the home.