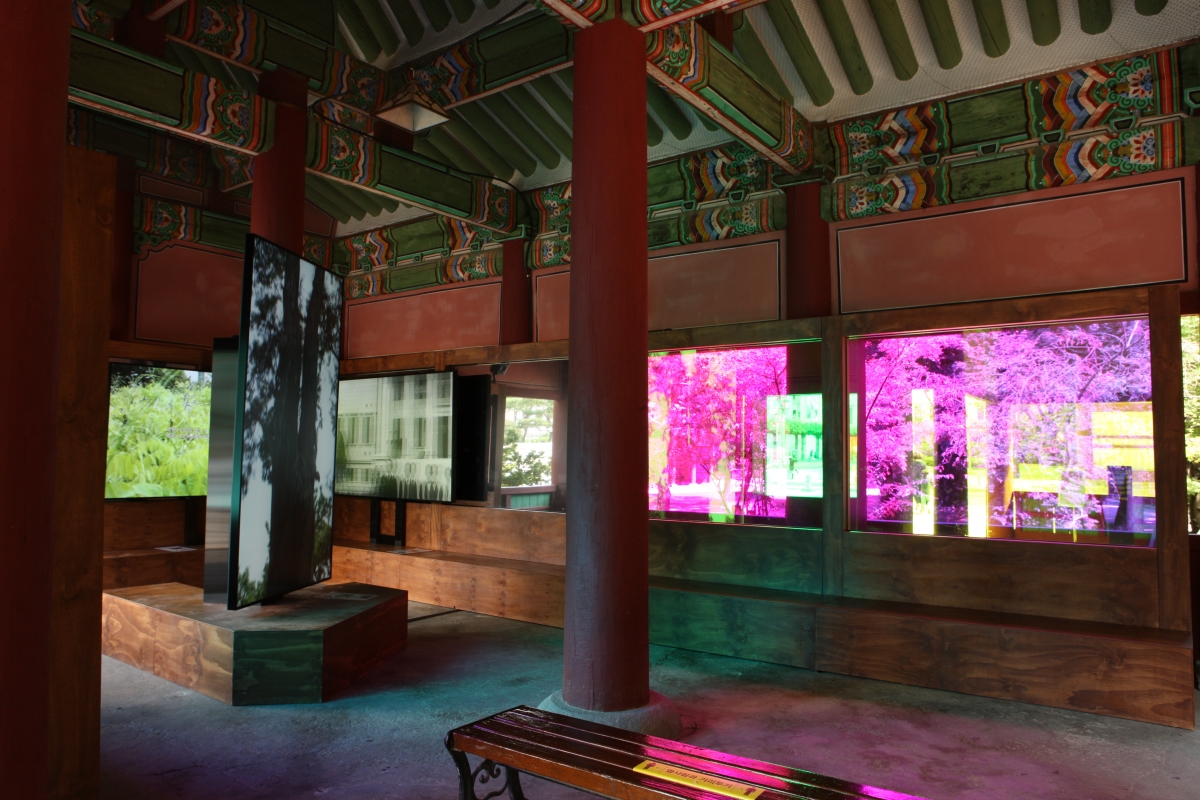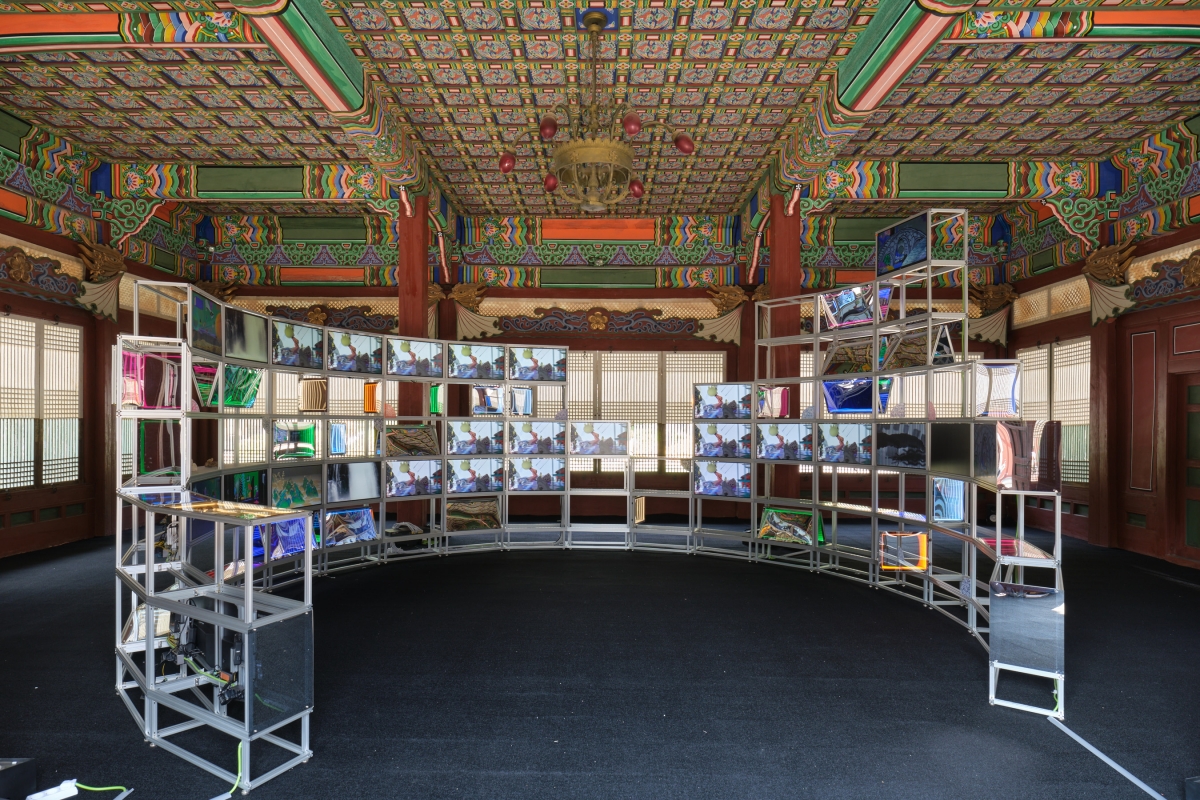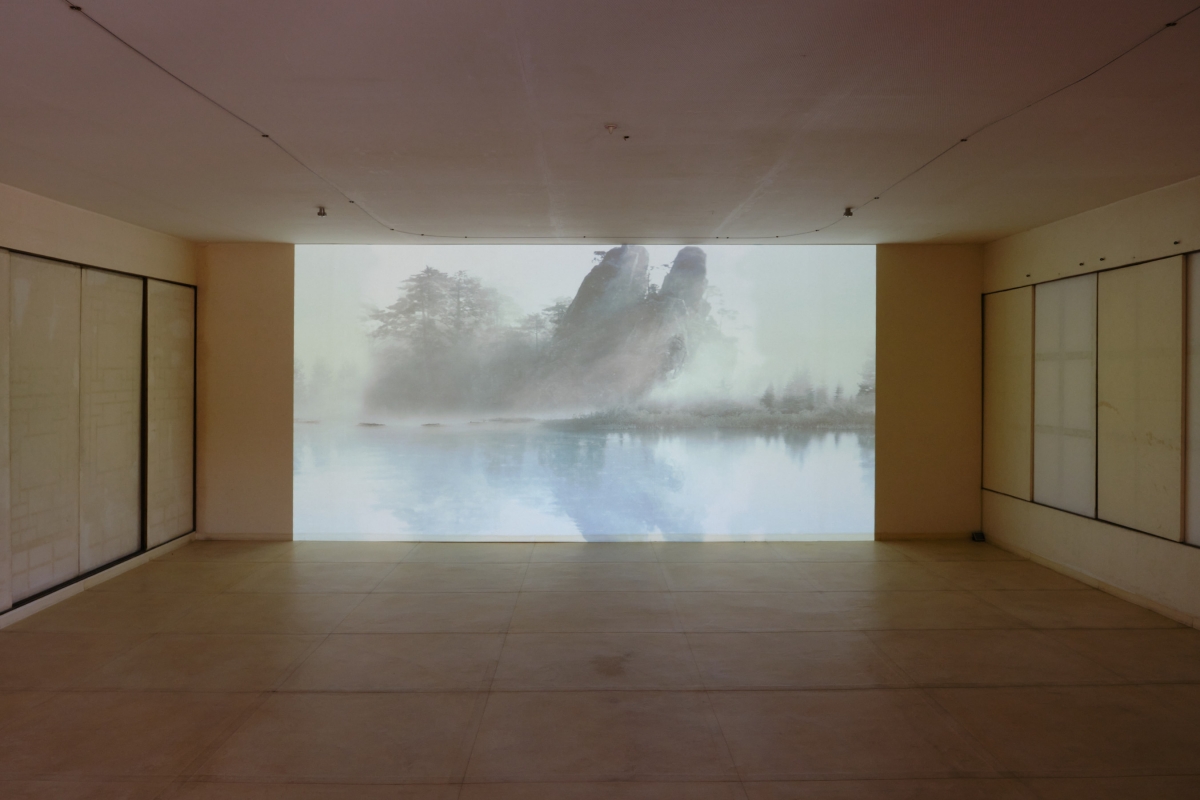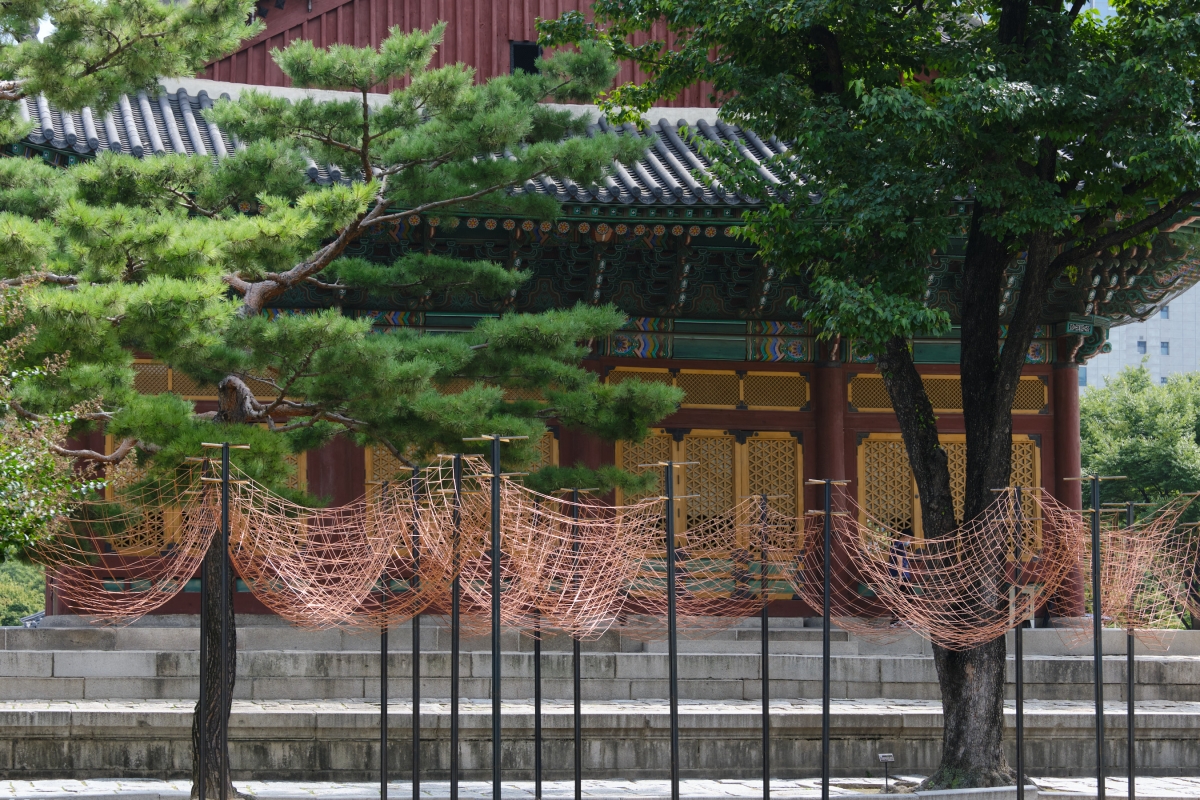 Exhibition views of 'Garden of the Imagination'​ (Image courtesy of MMCA)
During the late Joseon Dynasty in the 18th and 19th centuries, certain in the literati had their own gardens to tend in their imagination. Tasting pleasures to the full regardless of economic circumstance, this established itself as a culture. The 'Garden of the Imagination', a modern reinterpretation of 'uiwon' culture, is now on display at Deoksugung Palace. This exhibition, the fourth 'Deoksugung Project', looks back to Deoksugung's past through the lens of the gardens and reconsiders their value today. Nine specialist teams from across various fields express their perspectives, stories and interpretations of the garden here and there in Deoksugung Palace. Kwon Hyewon's How to Imagine a Tree (2021) is displayed in Hanggak. 'Only the garden and nothing else that concerns those who tended it', said she, imagining the five gardeners who tended the gardens in Deoksugung Palace. They are composed of not only humans, but also birds and some unidentified non-human beings. Jinnie Seo's One Step Wander, One Step Pause, One Step Wonder (2020 ‒ 2021) is placed in front of Junghwajeon. A copper cube hangs on a pole reminiscent of the magnificent pillar of Seokjojeon in front and the lost colonnade of Junghwajeon Hall. It sounds like a wind chime when wind blows, and casts grid-like shadows that change with how the light hits the ground.
Kim Ahyeon (professor, University of Seoul) places a carpet outside in a real garden rather than indoors in her Garden Carpet (2021), a piece created through research of carpet patterns in the reception room of Seokjojeon and the dancheong pattern of the traditional buildings of Deoksugung. Lee Yeseung, a media artist, presents Shadow Garden: Vaguely-layered Landscape Objects (2021), and Strolling along the Nine Valleys (2021), 21st century virtual gardens equipped with augmented reality technologies. Including the imaginary gardens of Yun Suknam, Kim Myeongbeom, Hwang Suro, Lee Yongbae, Sung Jongsang, and Shin Hyewoo, the exhibition will be on display until Nov. 28.​