HANOK Culture EXPO 2021, the showroom for the latest trends in hanok culture, will be on show at Gyeongju Hwabaek International Convention Center (HICO) from Nov. 12 ‒ 14. This expo is hosted by Gyeongsangbuk-do and Gyeongju-si, and organised by HICO. This year's event has been designed to attract individual customers, breaking out from the professional exhibition model targeting corporate clients. It is an attempt to revitalise the demand for the hanok, especially of residential hanok by expanding the range of its viewers. Under the theme of 'Hanok, Connector of Space', the expo deals with not only with architecture but also lifestyles suited for the life lived in traditional Korean housing.
Covering various design areas from hanok architecture and the remodeling of interiors and traditional craft, the venue will run exhibitions across five categories: architecture, building materials, interiors, culture, and policy. The event also includes conferences for those in architecture industry as well as for non-professionals. Many lectures will provide practical information, such as the 'Hanok Trend Conference' which will address recent issues faced by the hanok such as stays, cafés, and lifestyle, and the 'Hanok Construction Conference' for visitors who are planning to build their own hanok. In addition, a touring programme will also feature, providing visitors with the experience of traditional dwellings during the event period in connection with the old houses and hanok stays available in Gyeongju.
Registration for booths and pre-registration are now open on the official website of the HANOK Culture EXPO. For more information, please call 054-702-1062 or visit the official website.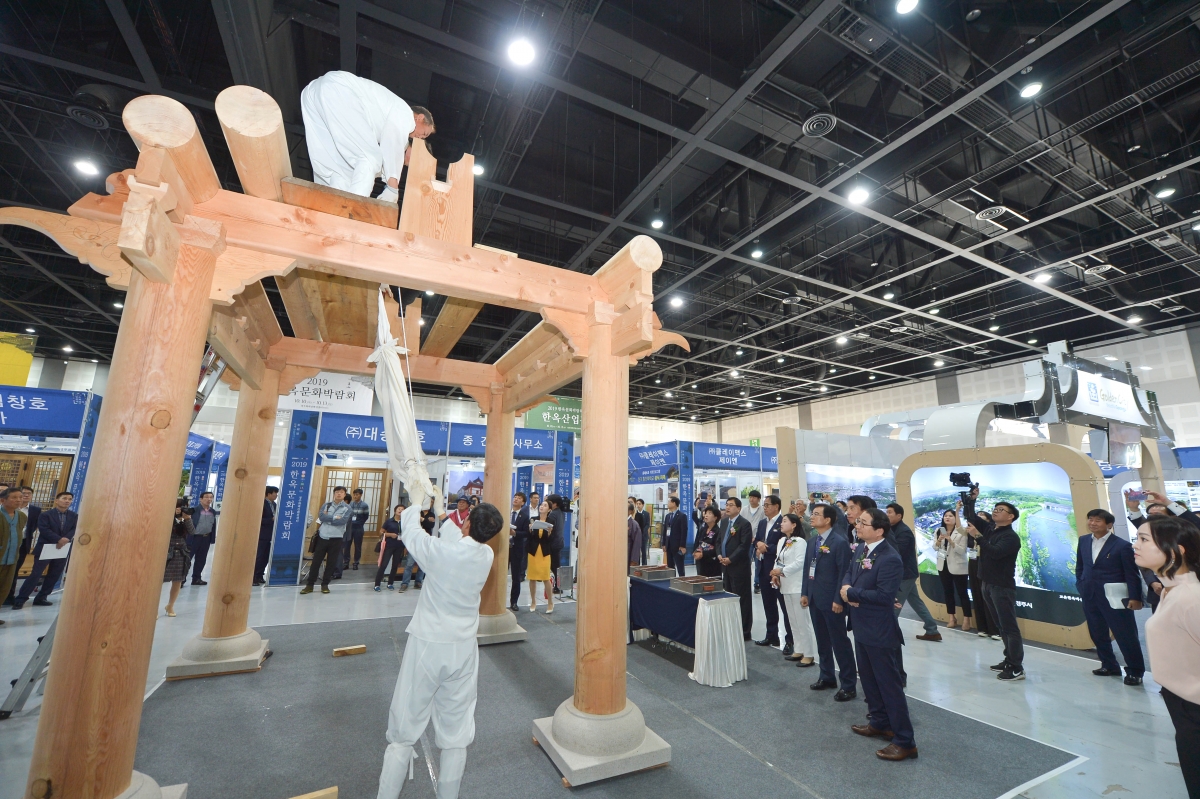 View of the ceremony of putting up the ridge beam in last EXPO
​