Opened in April 2020, the Fritz Hansen Lounge is located at the end of an alleyway with bamboo in Hannam-dong, Yongsan-gu, Seoul. With red brick walls and observation elevator, this space is a renovation of two existing multiple dwelling houses. The three-story building consists of a showroom and office on the first floor, natural wine bar & restaurant 'Big Lights' on the second floor, a wine shop & café 'Tetu', and a PK lounge on the third floor.
Fritz Hansen, a design brand established in Copenhagen, Denmark in 1872, has long presented classic and contemporary furniture, lightings, and accessories. With the purpose of delivering the core values of 'timeless design' and 'craftmanship' for over 150 years since its establishment, Fritz Hansen Korea planned this space not just for the display of products, but for an experience space in which to rest comfortably and use products. Fritz Hansen's furniture is arranged in the right place to make visitors experience various spaces such as offices, F&B spaces, and lounges in their daily life, instead of providing a one-off experience of the brand. For example, on the second floor, one can spend time over a glass of natural wine, or a cup of coffee sitting on Arne Jacobsen's Grand Prix Chair and Dot Stool, Nendo's NO1 Chair, and others.
The recently opened PK Lounge on the third floor is different from the first and second floors opened last year. The lounge, an office space for CEOs and executives, is also used as a meeting room or private dining room. The PK Collection of a beautiful steel structure designed by Poul Kjærholm is placed with a Korean painting that shows beauty of space to create a calm and elegant space. Lee Soohyun (country manager, Fritz Hansen Korea) said, 'I hope that the Fritz Hansen Lounge will become a cultural space that inspires architects and designers who are creating spaces at the forefront.' Fritz Hansen Lounge is a private space for B2B especially for architects and experts. For visit the lounge, advance reservation is necessary.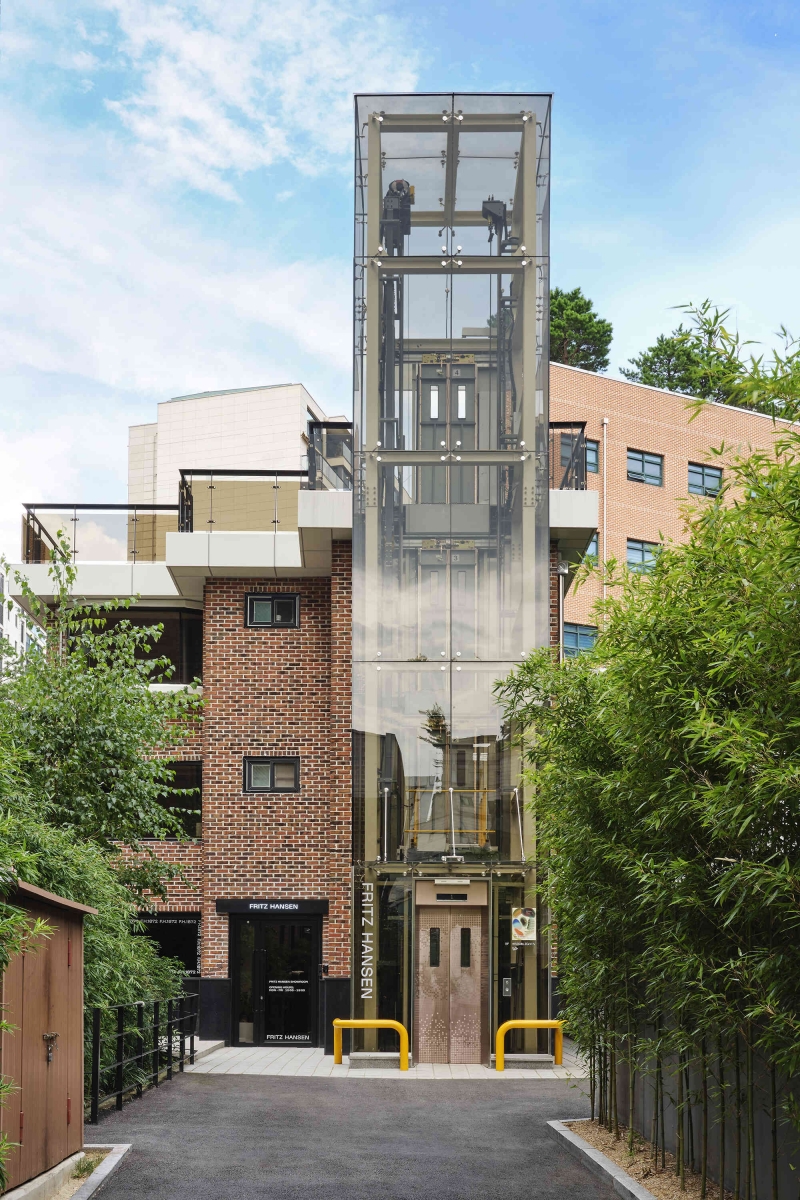 View of Fritz Hansen Lounge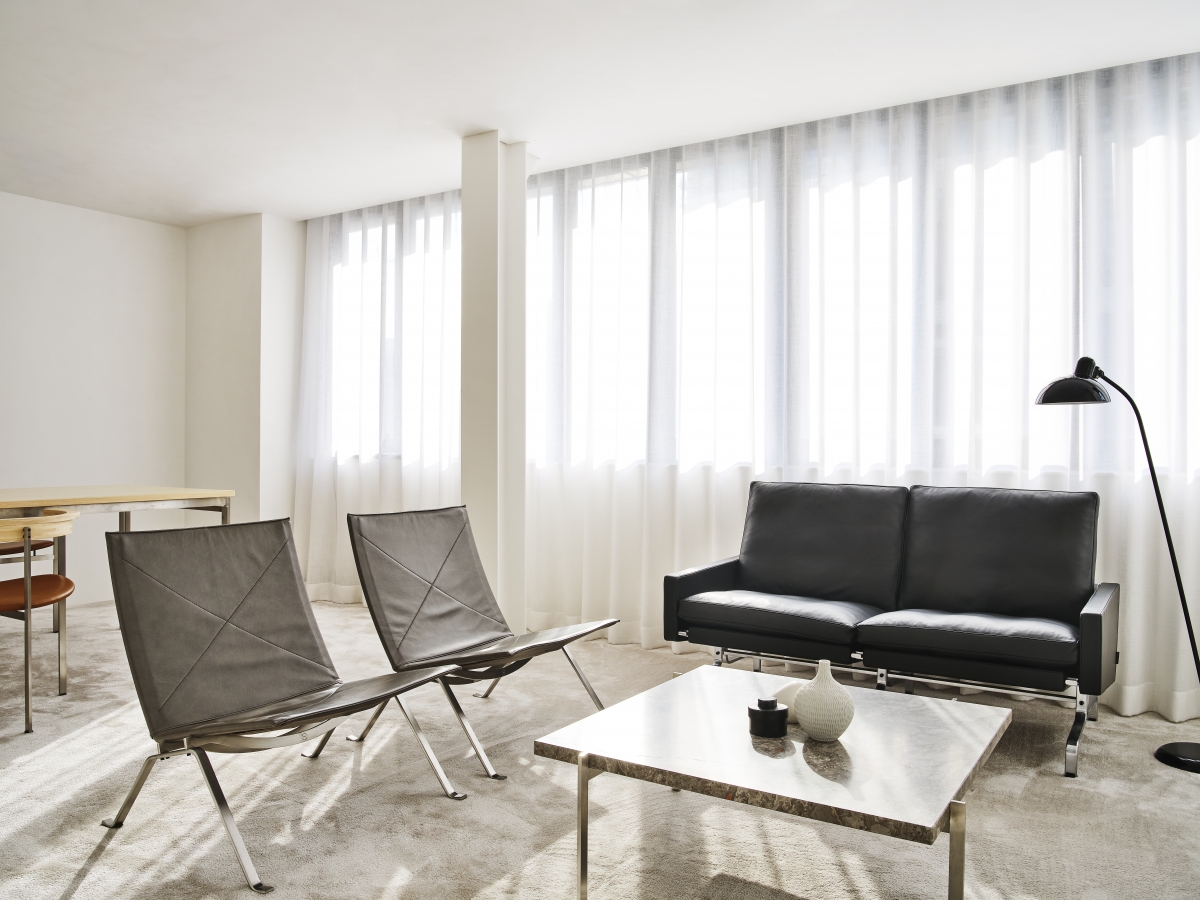 PK22 and PK31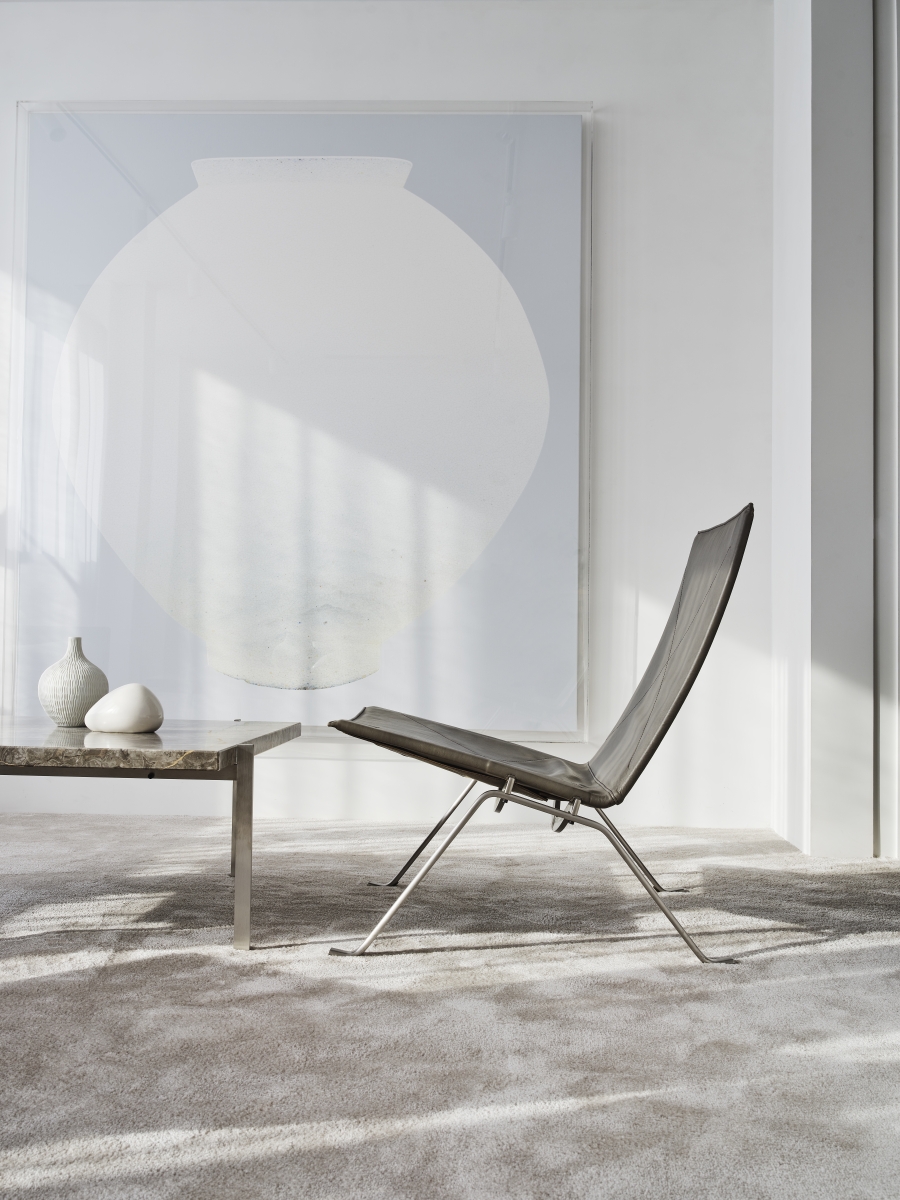 Choi Youngwook's Karma (2019) and PK22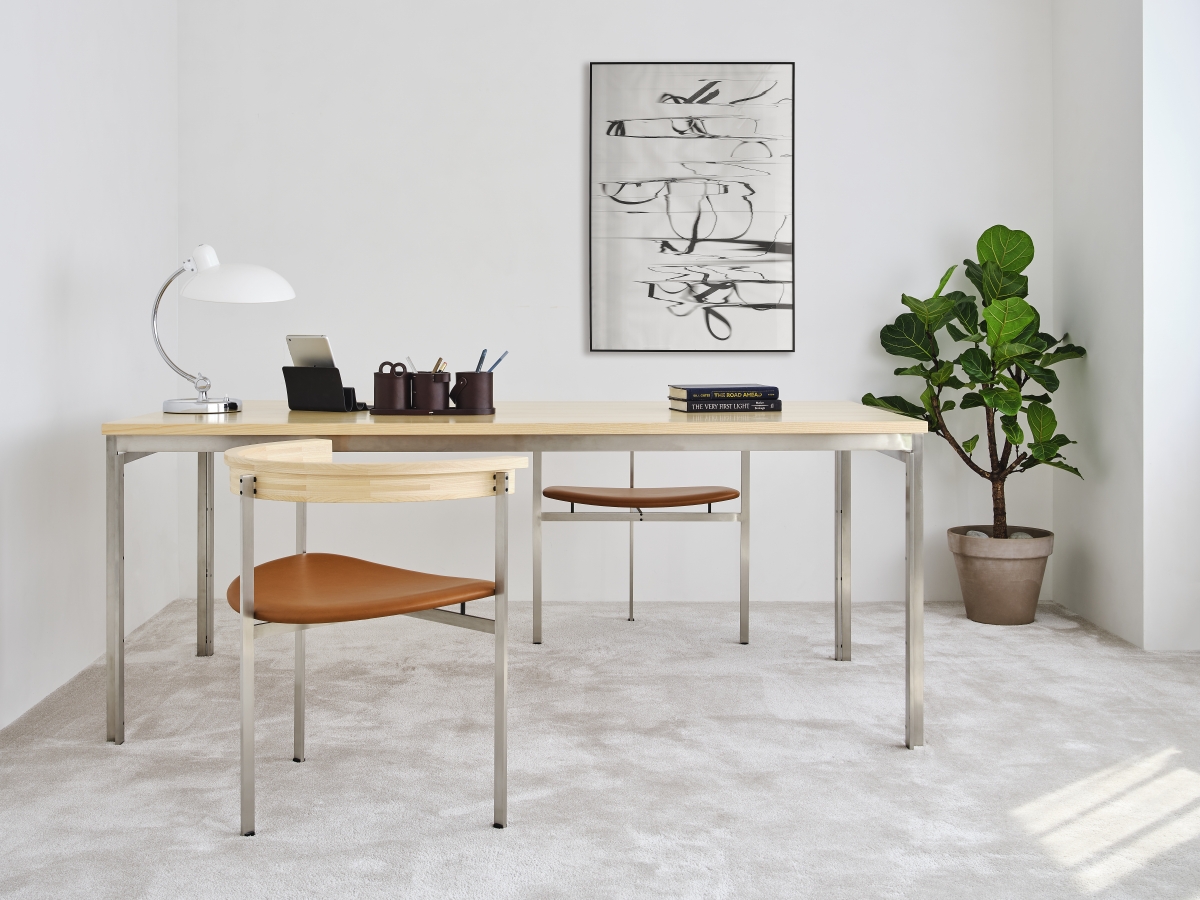 Gukhwa's Untitled (2019) and PK11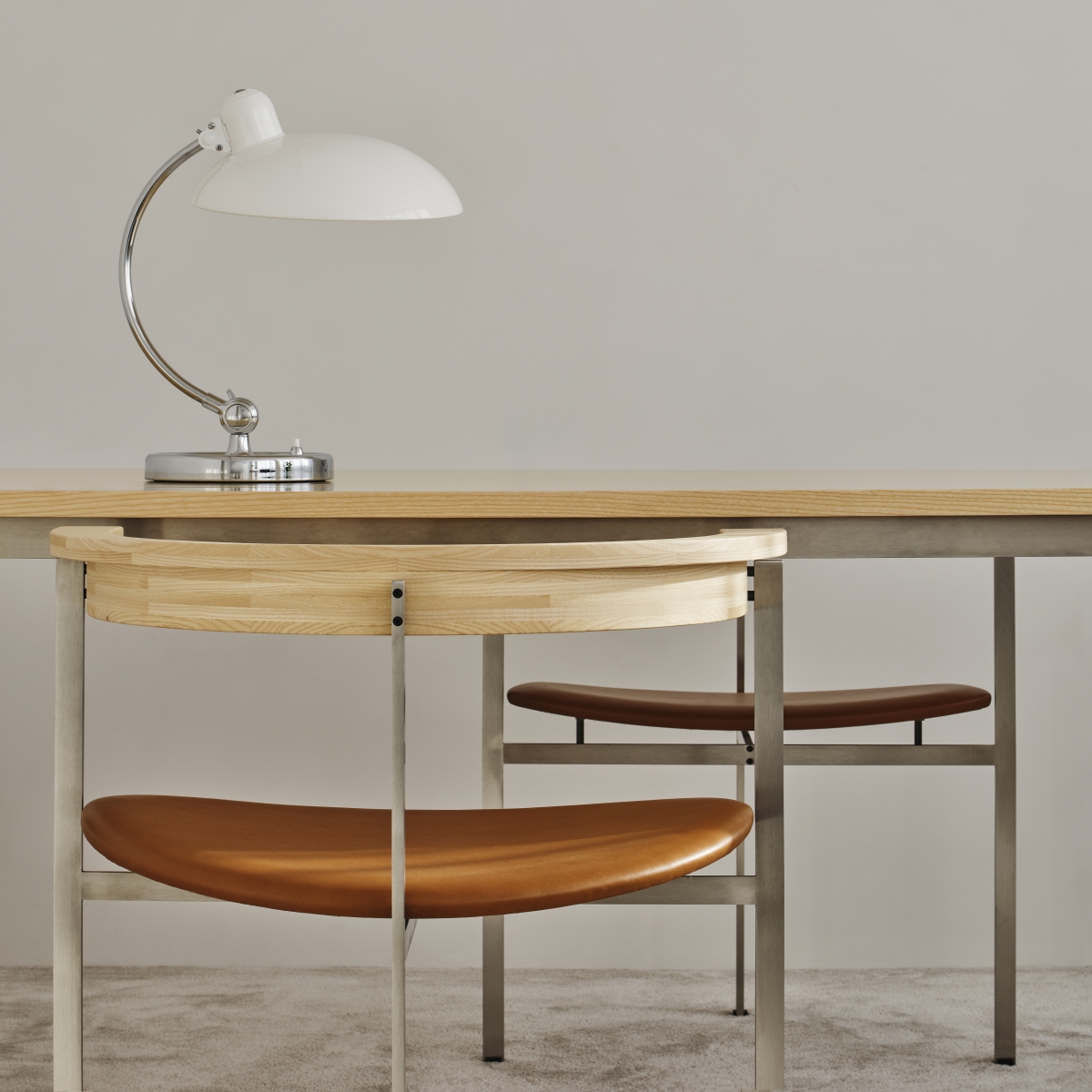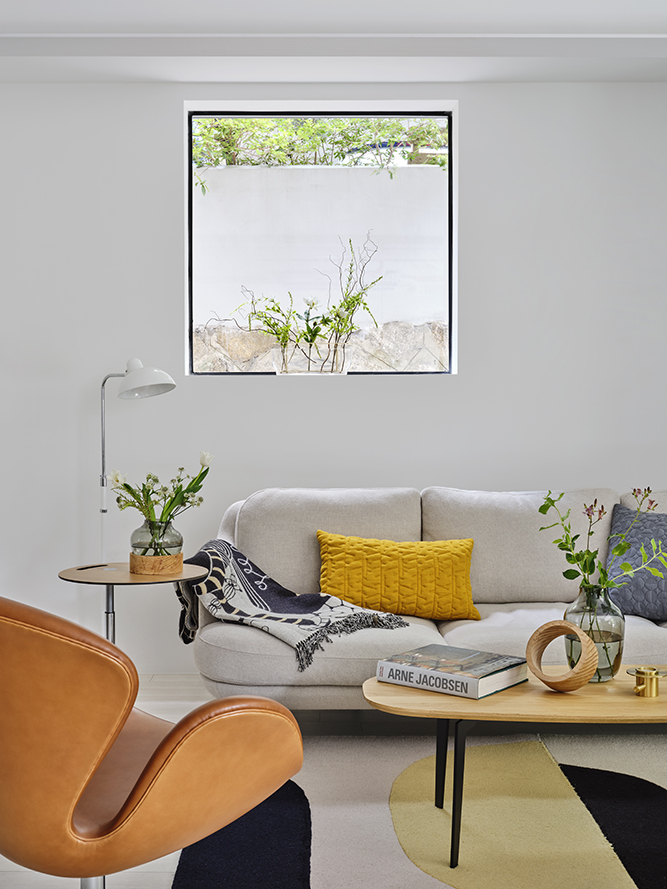 ​