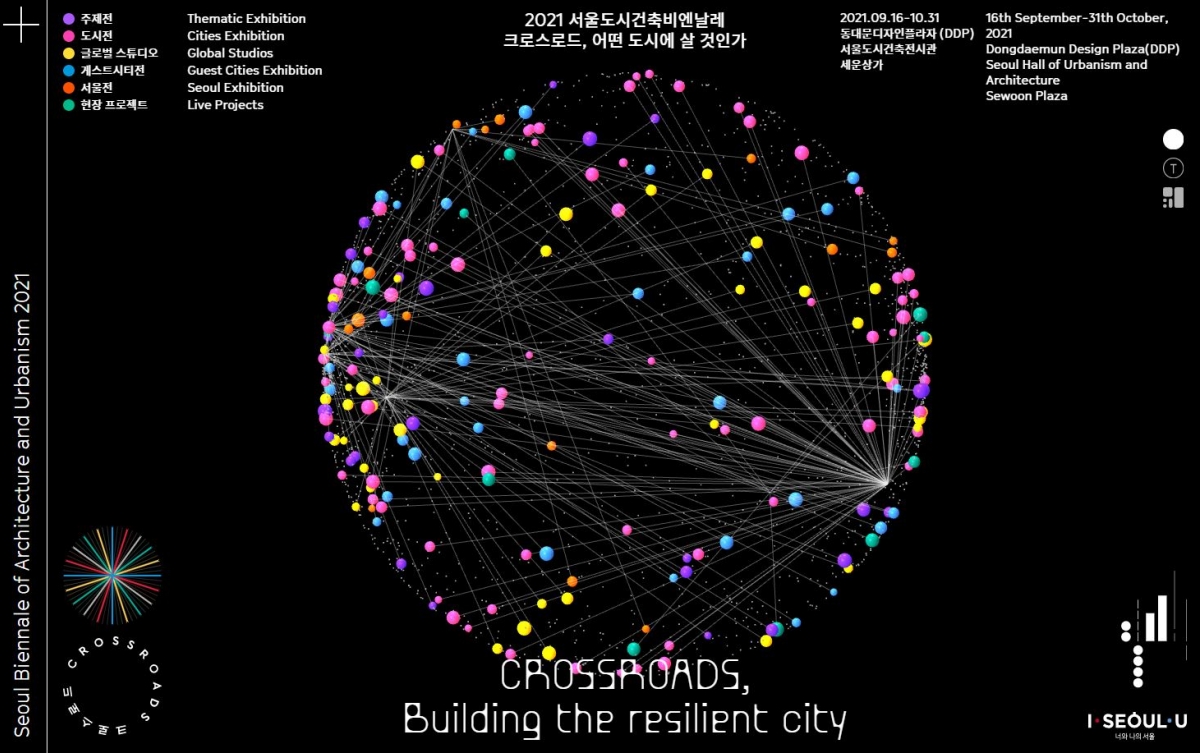 The 3rd Seoul Biennale of Architecture and Urbanism (hereinafter Seoul Biennale) hosted by Seoul Metropolitan Government will be on display from Sep. 16 to Oct. 31 at Dongdaemun Design Plaza (DDP), Seoul Hall of Urbanism & Architecture (Seoul HOUR), Sewoon PlazaIt is on show all over Seoul. The theme of this year's Seoul Biennale, led by General Director Dominique Perrault, is 'CROSSROADS: Building the Resilient City'. 'Cross Road' is composed of five binary sub-themes: Above/Below, Heritage/Modern, Craft/Digital, Natural/Artificial, and Safe/Risk. This year, about 130 city projects, 40 universities, and 190 teams of artists from around the world will participate.
There are three major exhibitions on show at Dongdaemun Design Plaza. The Thematic Exhibition, which contains works by artists interpreting the theme of the Biennale; the Cities Exhibition on topical issues and public city projects from around the world; and the 'Global Studios' that gathers and exhibits the research and projects by both domestic and foreign universities as well as design studios on the theme of the Biennale. In particular, San Giorgio Bridge by Renzo Piano and To inhabit by Manuel Aires Mateus are exhibited in the themed exhibition, and Towards a City of Equity by Saif Ul Haque, Dynamic Equilibrium by Ito Toyo, and A Tale of Threes Cities by Thom Mayne will be displayed in the city exhibition.
The Seoul Exhibition, which introduces Seoul's urban architecture policies and projects, and the Guest Cities Exhibition, in which you can consider the major issues and policies facing the invited cities, are on show in the Seoul Exhibition Hall. 'Live Projects' is held around Sewoon Shopping Mall, where stories and structures that offer a new experience of the city envisioned by five literary writers and five teams of architects, as well as the screenplay based on it by graphic designers and videographers are displayed.
More information can be found on the official website of the 2021 Seoul Biennale (seoulbiennale.org) and talk shows with experts on sub-themes will be released sequentially through YouTube from Aug. 13 to Sep. 11.