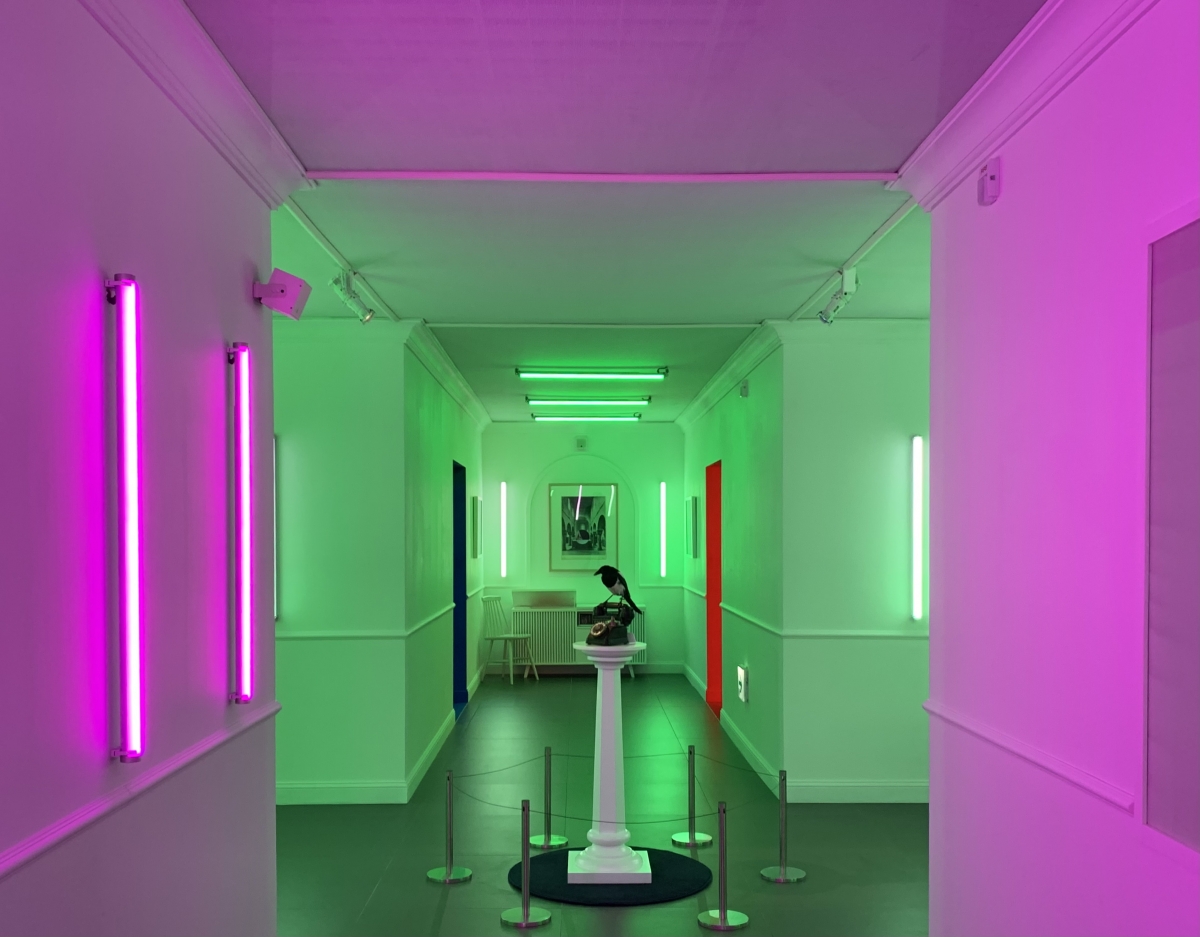 Exhibition view of 'Beyond the Road' ​ⓒKim Yeram​​
The exhibition, Beyond the Road, focusing on reinterpretations of songs from artist's albums, has been on show at The Hyundai Seoul ALT1 Gallery since July 23. Beyond the Road is a tour-exhibition which was first held at the Saatchi Gallery in London, UK in 2019, designed to expand the experience of music through immersive media art. The exhibition consists of installations, videos and sculptures based on the two most recent albums of electronic musician James Lavelle.
The 1,000m2 exhibition hall was divided into 33 halls and has become a stage upon which to introduce various commissioned works. The film director Danny Boyle re-edited an episode of the drama Trust (2018) to match the original soundtrack composed by James Ravel, while Alfonso Cuaron played some cuts from Roma (2018) which had influenced the release of the song 'On My Knees'. The Perfumier Azzi Glasser opened about 100 perfume bottles so that visitors would be able to sense a change in scent while the music plays, and the graffiti artist Nana painted a bus stop in a dark street with colourful paint to create a photo zone like a music video set.
Although there are is range of different kinds of spaces in the gallery, the viewer has to rely on sound and lighting to appreciate the exhibition and make their way without detailed wall texts. The creative producer Colin Nightingale and director Stephen Dobbie, who planned the exhibition, said, 'We wanted to provide an experience as if they were remixing music by making visitors wander around the rooms without detailed explanations'. The exhibition will be open until Nov. 28.