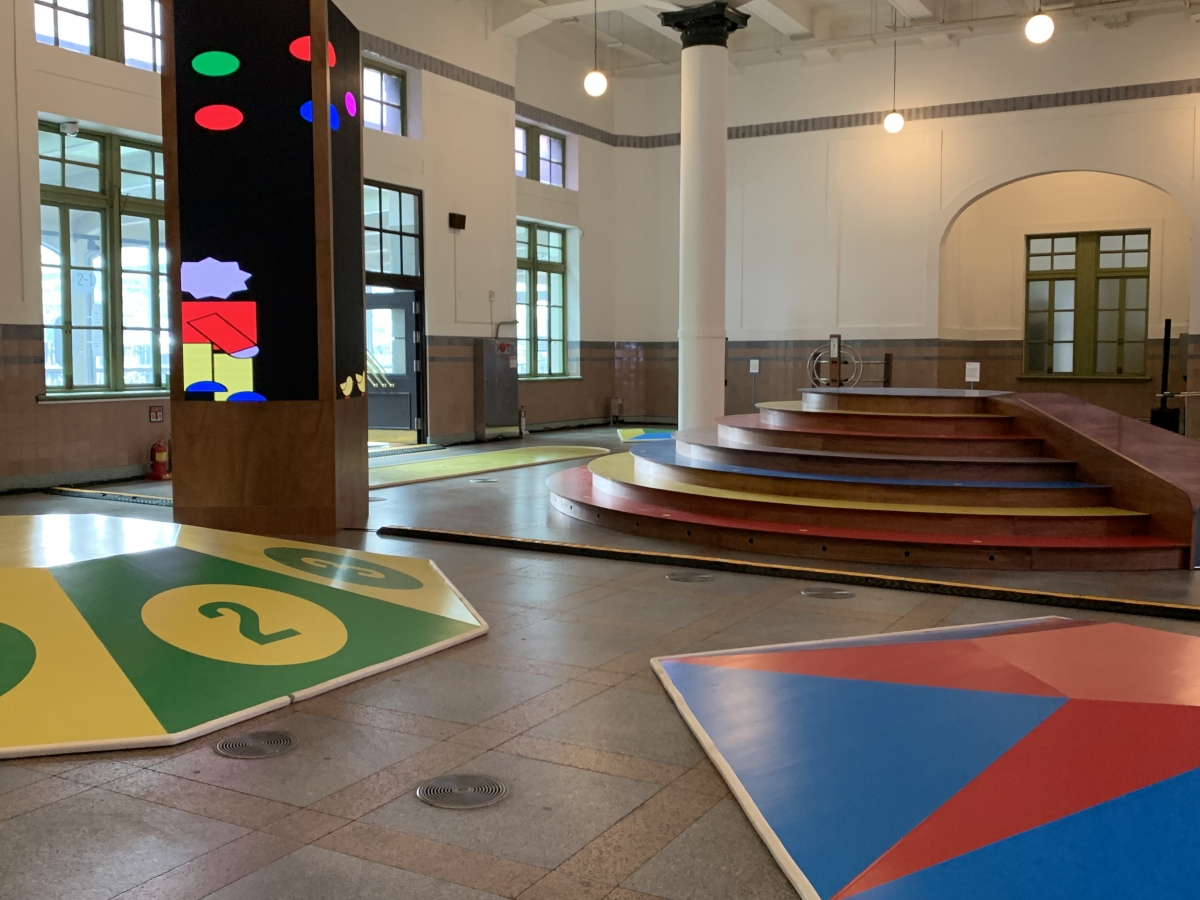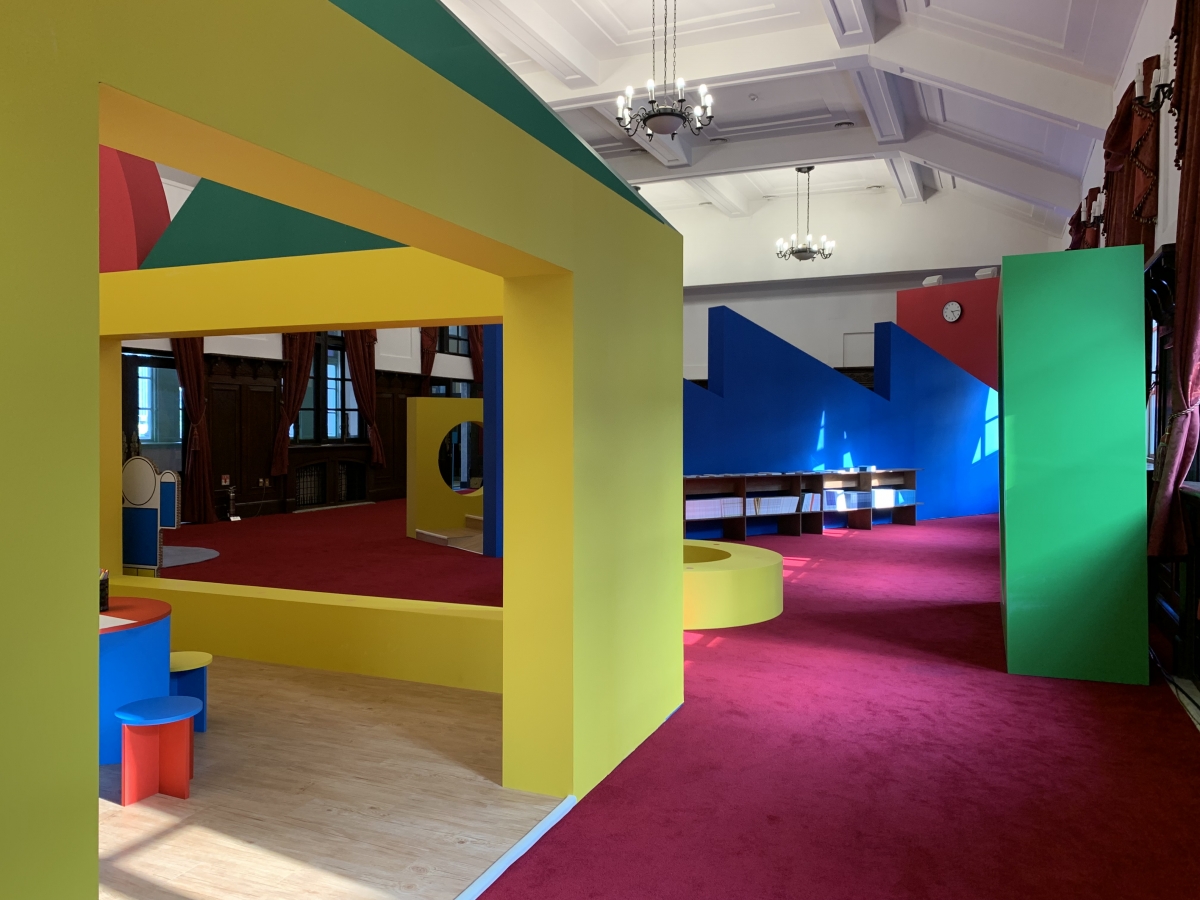 ©Kim Yeram
Exhibition 'Familiar Future: The Value of Pursuing Public Design' has been held since June 30 at Culture Station Seoul 284. The exhibition reveals examples of public design in various cities in Korea and talks about how designing for society is close to our lives.
Zerolab (co-principals, Kim Donghoon and Jang Taehoon / covered in SPACE No. 634) made the inside of Culture Station Seoul 284 look like a park, an alley, a street, a playground, the subway, and a school
so that visitors can experience examples suited to each section. In the street section, the design of the heavy rain signage applied to the Cheonggyecheon Stream in Seoul and the multi-purpose parking lot created at Jungang Market in Iksan, Jeollabuk-do were introduced; Gupo 2-dong Safety Road in Busan and Sindaebang 2-dong Safety Village in Seoul were presented in the alley section. Also, gardens and structures were installed in the waiting room on the first floor and the grill on the second floor so that visitors can relax while reading books related to public design. Public design information across the country provided here can be viewed outside the gallery through the online map service of Culture Station Seoul 284.
The 'Familiar Future: The Value of Pursuing Public Design' reveals how domestic public institutions today are trying to improve inconvenience posed to citizens through urban spatial design. However, the content does not lead to problems regarding the current public design or the needs to be supplemented, so it appears the show has decided to cover the future. The exhibition is on show until Aug. 29.​