As one enters a small alley in Dongdaemun, Seoul, a blue flag fluttering in the wind catches the eye, a flash of colour in an area littered with hardware stores, printing shops, and plastic vinyl stores. Upon entering the second floor of an old-looking building, following the flag, one discovers the gallery-cum-café, 'meeseek'.
Sculptures of various shapes and colours hang from the ceiling, chairs with armrests that look like hula hoops, stools and tables that resemble expensive Korean furniture designs with metal added to each of their connecting parts, and futuristic stools and tables are dotted around the place. These are the artwork of Kong&ha, Seoul Subin, Oneseo, Texmosa. Through the works of these four artists, the exhibition, 'Aesthetic Reference', reflects upon the relationship between the works' original forms and results depicted by love and Styrofoam, Art Deco and geometry, ornaments and industrial materials, and futuristic decorations and wheels.
All of the exhibited artworks can be touched, sat on, and used. While exhibitions that deal with design furniture tend to restrict its audience from touching the work or — if they do allow it — limiting its use to only over a short period of time, the artworks here are to be fully experienced while leisurely enjoying a drink.
Ahn Seohu (co-principal, PRACTICE SEOUL), who is the manager of meeseek, introduced the place as 'a space in which one can directly experience artworks by new and upcoming artists'. He added, 'this is a collective where artists come to exchange ideas, a platform capable of introducing local artists to international galleries, and an agency that promotes various collaborative projects between artists and designers'. Under this aim, meeseek has been organising new exhibitions and introducing the work of contemporary artists every three months since its opening in 2019. This seventh exhibition is expected to be open until Apr. 25.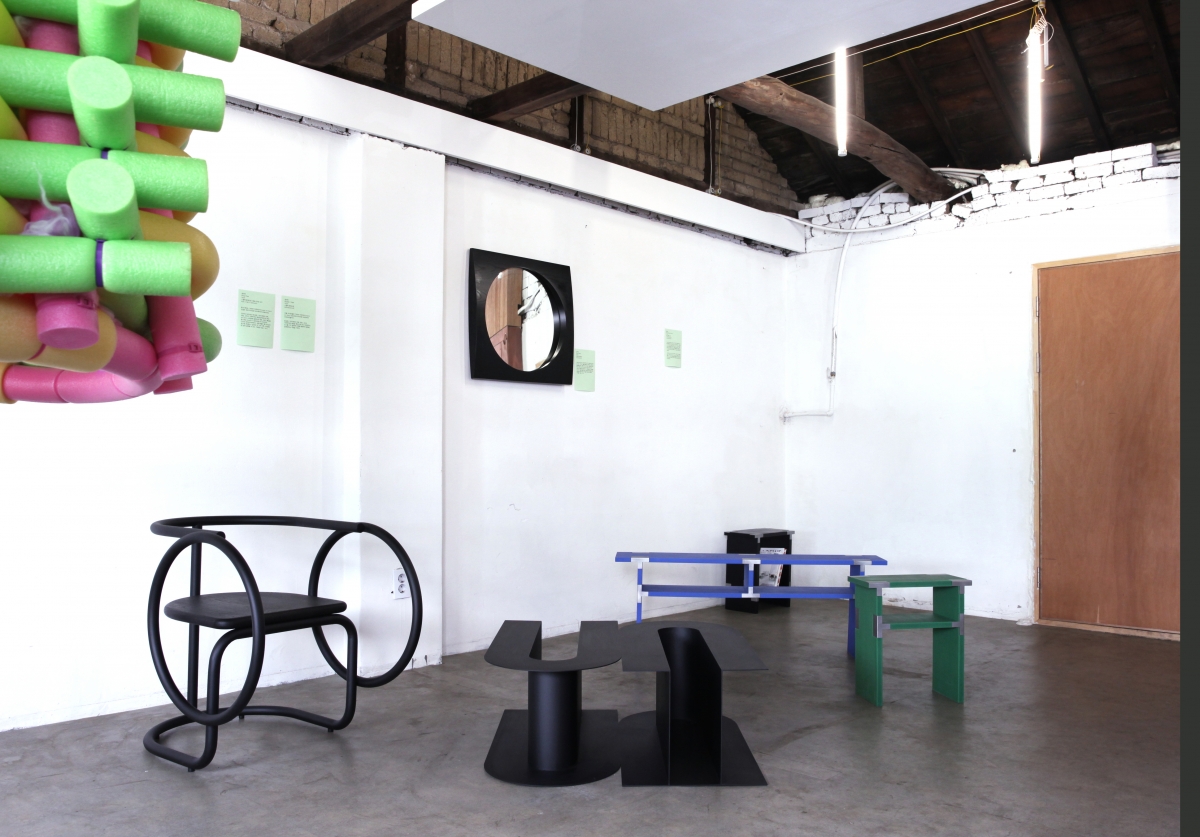 Image Courtesy of meeseek