How does a park come into being, and how is it managed? What kind of procedures do the parks that we now find throughout our urban spaces, and expect to be present everywhere in Seoul, follow? An exhibition entitled 'Our Park' might provide some answers to those questions, presently on show online.
As a part of the 'Seoul Park Archive' project, this exhibition is the collection and reorganisation of public and private records. The exhibition draws upon Namsan Park and Olympic Park as its subject matter and divides its themes into a total of six sections. By assessing its website (ourpark.kr), one can enter the six virtual exhibition halls consecutively. Old yellowed administrative documents, newspaper articles, maps, and sketches are set out and listed for a more detailed look in each the exhibition rooms. Photographs taken in the relevant region can also be found next to such public records, and this is a particularly intriguing detail as they are not official photos but personal. One observes the visitors to the parks of that time, such as classmates in the same school uniform standing in line, a child taking their go on the slide, and people enjoying a group picnic. One can also watch various interviews and listen to interesting stories such as one from a park staff member who worked there since its opening, as well as from a long-term local resident, a professional, and so on.
As the designer of this exhibition, Seo Young-Ai (principal, ESOO Landscape Architects), in reflecting on what could be the actual public identity of a park, expressed her wish that the exhibition 'could publicly reveal and share these records that were previously confined to the view of administrators', and that the narrative — which is difficult to fully reconstruct through only just public records — would be delivered with 'its gaps filled by individual and collective memories'.
The exhibition will be on show online until May 10, 2021.
by Choi Eunhwa​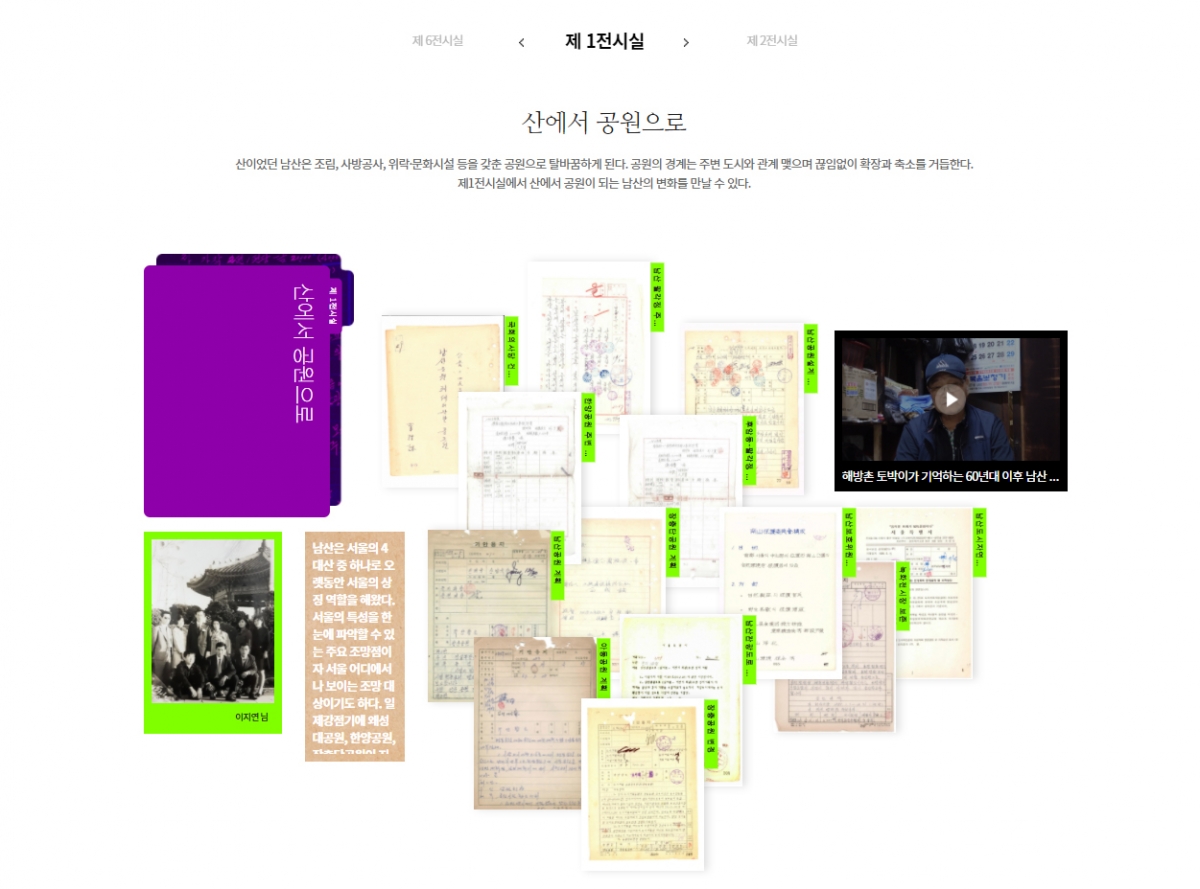 Website of 'Our Park' / Screenshot from website​