The exhibition 'Double Curly Loop' of 25hr Sailing (Kim Bokyung and Keem Cheongjin) was held from Nov 11 to Dec 6, 2020, at Factory 2 in Jongno-gu, Seoul. 25hr sailing is an artist duo who researches various images from daily life to society and expresses 'overlapped time' through techniques such as drawing, collage, graphic design, video, and knitting.
In this show, the duo explored buildings such as government offices, banks, train stations, and theatres built in old Seoul during the Japanese colonial period, and at the same time showed works in connection with buildings located in other cities. A series of works starts with archiving memories collected in a specific area of Seoul in the past, leads to colonial architecture in Korea and East Asia, and accumulates intersecting with the present time.
The artists used not only the inside of Factory 2 but also the front window for the show. A video work which arranged in the virtual studio on the monitor beyond the glass window, allowing visitors to view the exhibition on the street. The way audiences look inside from the outside is in line with the way the artists treat colonial buildings. The interior spaces of buildings in the past, with only a few photographs left, remain unknown and inaccessible.
Kim Bokyung said, "Just as you have to look around the old building from the outside, today, due to the COVID-19, movement and meetings are restricted, and the way you look at the building has changed. it effects on the way we are working and presenting." In other words, in this exhibition, the working method of 25hr sailing has led to the form of the show itself.
by Choi Eunhwa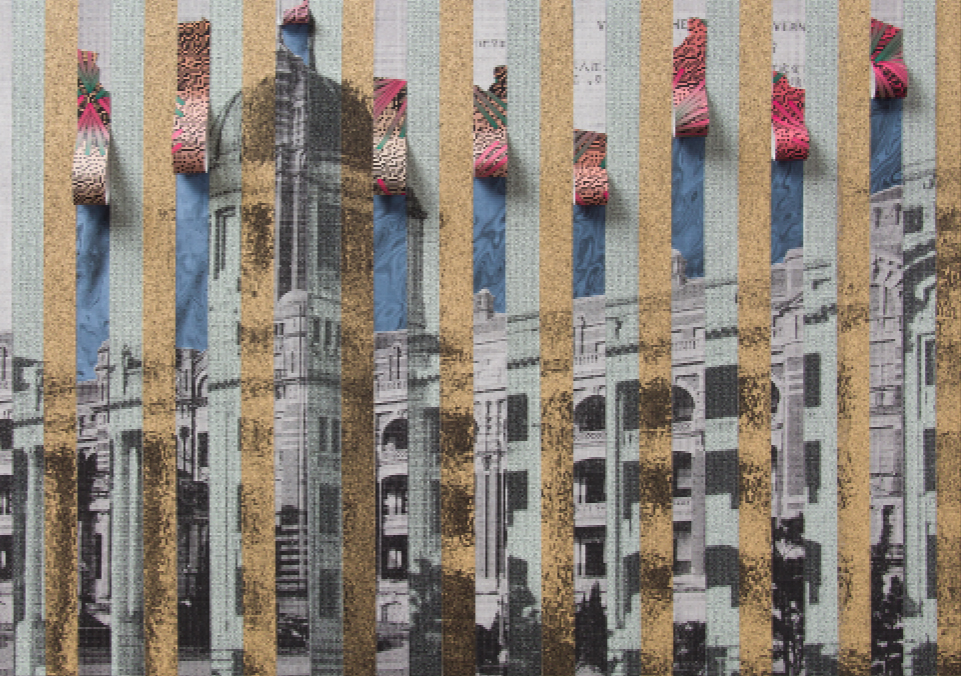 25hr sailing, Vacuum State – Invisible Mending Practice #009, Paper collage on aluminium board, laser print, 21×29.7cm, 2020 ⓒ25hr sailing