The award winners of the Korean Architecture Awards 2020 were announced on sep. 24. The awards is an annual event organised by the Korea Institute of Registered Architects through a collaborative effort with the Ministry of Land, Infrastructure and Transport to introduce high-quality architecture and expand architectural horizons.
The completed building track was further divided into public, private, shared residences, and general residence categories. Haeahn Architecture's National Assembly Communication Building, Yeoneu Architects and TPL Architect's Rain Avenue, ANU Design Group's Kolon Haneulchae in Gyeongbuk Provincial Government Office City, and Gansam's Multi-housing in Gugi-dong were chosen as finalists in these respective divisions. The National Assembly Communication Building, which was proposed to accommodate the lack of workspaces in the Yeoui-do National Assembly Building, stood out for its appearance as a stack of plank-shaped masses. The yard and terrace of the project Rain Avenue were positioned adjacent to the alleyway to promote a notion of 'publicness' at the neighbourhood facility. Kolon Haneulchae in Gyeongbuk Provincial Government Office City employed an eco-park within an apartment district, while the multi-housing project in Gugi-dong introduced a gap to its one-person residence to improve comfort within the space. Three projects were selected for the main award in the same track. The Yonsei University Educational Foundation (covered in SPACE May 2019) designed by Choi Moongyu (Yonsei University) and Ga.A Architects is a school facility that connects four buildings on a slope across various levels. The Iksan National Museum designed by usun and Gil Architects and Engineers is an exhibition facility that draws upon the Roo-ha method of approach used in Buddhist temples, while the Lafiano designed by Joh Sungwook Architects is a townhouse that expanded the amount of living space by reducing its inner wall.
Sixteen works were awarded as runners-up: Junglim Warehouse (EVERYARCHITECTs), Gonghang High School (2JIP), Uijeongbu Art Public Library (D&B architecture design group), Nodeul Island (mmkplus + Topos design Group + Dongsimwon Landscape Architects), Daniel School (KYWC Architects), the Research Center in Ewha Womans University (design camp moonpark dmppartners), Jipyoung Guesthouse (BCHO Architects Associates), Passive House in Eunpyeong (MokKumTo architects), CLIO COSMETICS (Office of Contemporary Architecture), Sebyeol Brewery (YKH Associates), the Han Hyong Lim Ceramic Museum (9DIRECTORS & COMPANY), the Galleria department store in Gwanggyo (gansam + OMA), Gongneung-dong Housing (Gansong Architecture), Hwaunwon (Seoga Architects), Ondo (Joh Sungwook Architects), and Hadaewon Housing (KKKL).
The grand prize in the emerging architecture practice track was secured by SF LAB with their work Untouchable Heart (covered in SPACE December 2019). As an unused cold storage facility located on Jeju Island remodeled as a café and gallery, Untouchable Heart is striking for the viewing sequence it offers out to the sea. The runners-up awards were bestowed upon HBA-rchitects' Mon Amour and ilsang architects' SAM YEON JAE. Mon Amour is a cultural complex situated around an artificial lake in the outskirts of the city, while SAM YEON JAE is a farmhouse noticeable for its sudden height difference between the main entrance and the living room. In the second runners-up awards, LEE KEUN SIK ARCHITECTS' JUNG BLDG., eSou Architects' TURN AROUND, and Formative architects' Samdal Oreum were honoured.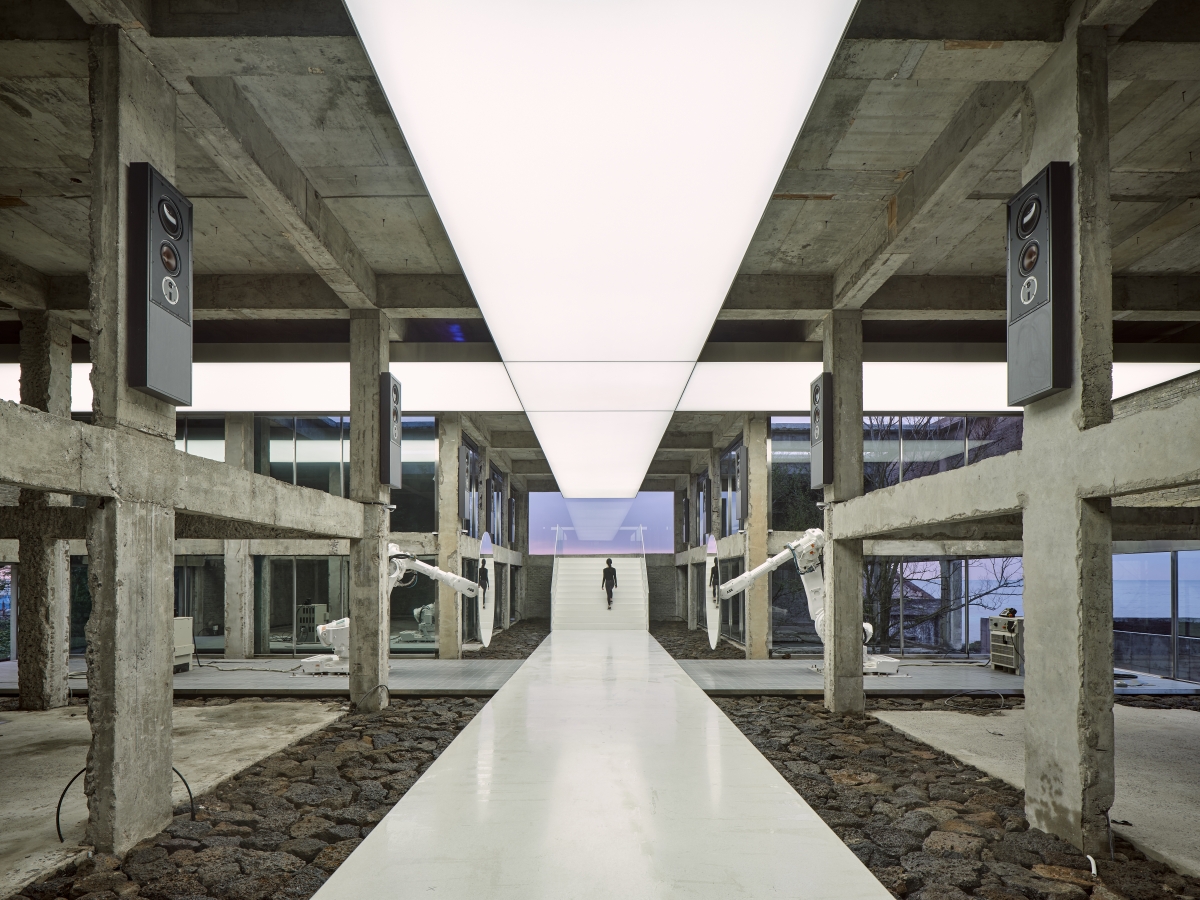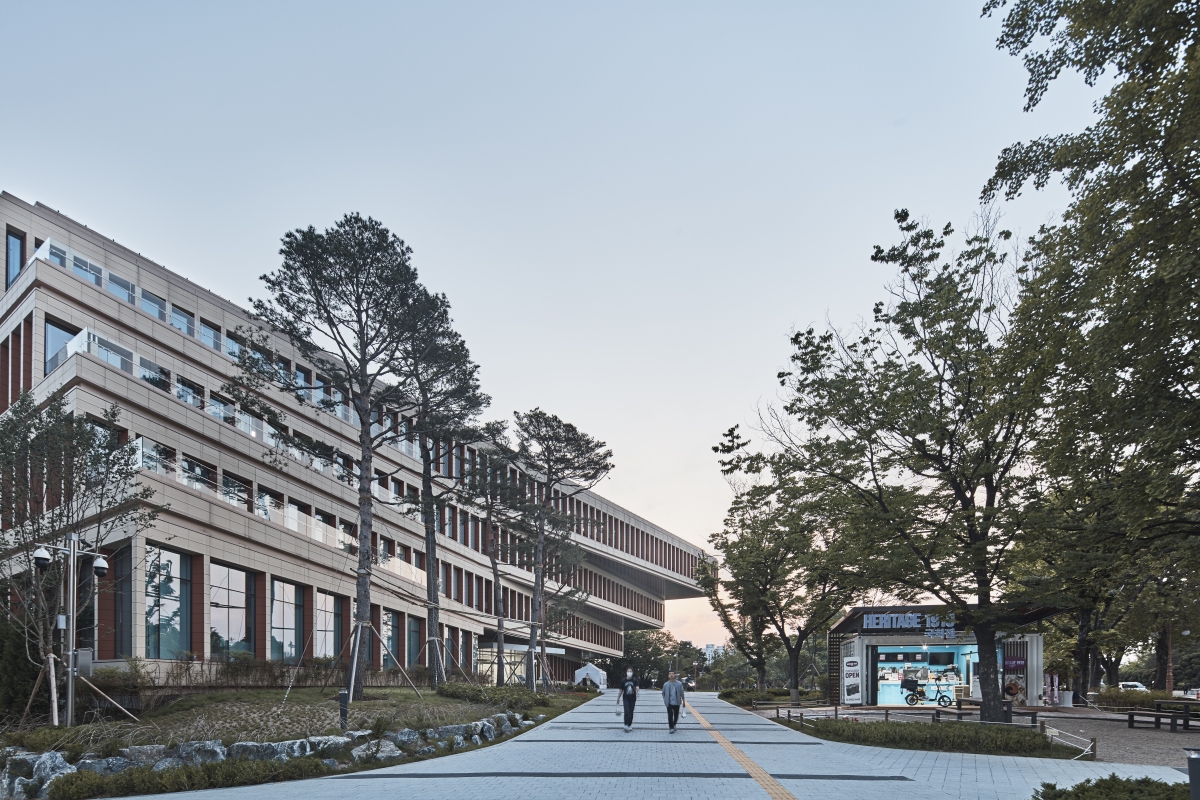 (top) SF LAB, Untouchable Heart ⓒRoh Kyung
(bottom) Haeahn Architecture, National Assembly Communication Building​ ⓒLee Namsun