Exploring the work of 16 furniture designers, 'Seating Seoul' was on show at Culture Station Seoul 284 from Aug. 25 to Sep. 26. As a project initiated by Culture Station Seoul 284 to support young designers and to provide exhibiting opportunities to artists of various genres, it was organised with the ultimate aim of developing an archive of the chairs designed by young designers in Seoul. So Dongho, Song Bongkyu, and Yang Jungmo —the directors of 'Seating Seoul'—explained their reasons and intentions behind the exhibition as born of 'the recently rising consumer interest in furniture and furniture design' and the desire 'to archive chairs designed in Seoul and thereby create a platform that would connect creators with consumers'.
In the exhibition, 16 chairs have been installed to represent the 100 works in the archive, offering a diverse impression of the materials and production techniques contained within the collection. The exhibition featured the work of Kwak Chulan (covered in SPACE issue 631), Moon Sukjin, Seo Jeonghwa, Jo Gyuyub (covered in SPACE issue 633), HITENCHO, Choi Seong-il, and Hwang Hyungshin (covered in SPACE issue 623). By using origami—a tool used to develop an idea at the early stages of furniture design—Moon Sukjin developed his Curvature Chair (2020). In order to create a chair that appears 'folded', he used bent anodising aluminum plates. Seo Jeonghwa showed his Material Container (2013)—a metal stool with a basalt top layer—a chair that provides a varied tactile experience to its users in its uncommon material combinations. Unconventional techniques were also on display in this exhibition. By combining a piece of sky-blue masonry board with a fluorescent urethane foam, HITENCHO's Pop Series (2019) actively expresses the joints between the members. Choi Seong-il exhibited his Random Stool (2016), which is a combination of silica sand and discarded nylon powder on a thin nichrome wire structure. By repeatedly passing electricity through the metal structure, he recreates the phenomenon of nylon powder plastering itself.
The directing team behind 'Seating Seoul' is currently developing a website that archives the many chairs designed in Seoul throughout the period 2000 to 2020. The team is collecting and organising the details of approximately 100 chairs, and will reveal them online at the end of this year. The team announced their future plans to 'launch the website and the exhibition and publication project in parallel' and their commitment to 'continuously seeking counsel from Kim Sangkyu (professor, Seoul National University of Science and Technology), Koo Byungjun (principal, chapter1), and Youk Sangsoo (principal, Woodplanet) to develop archival methods for chairs designed in Seoul'.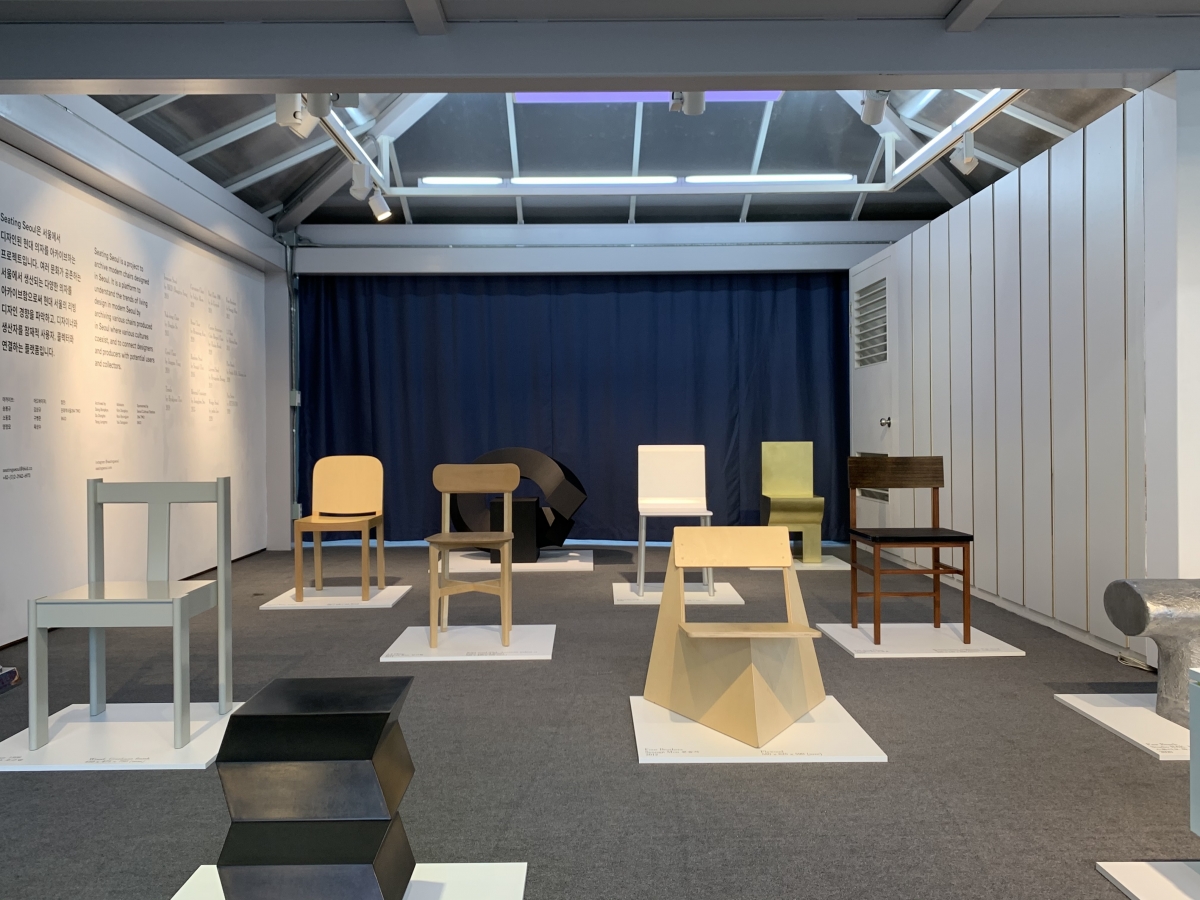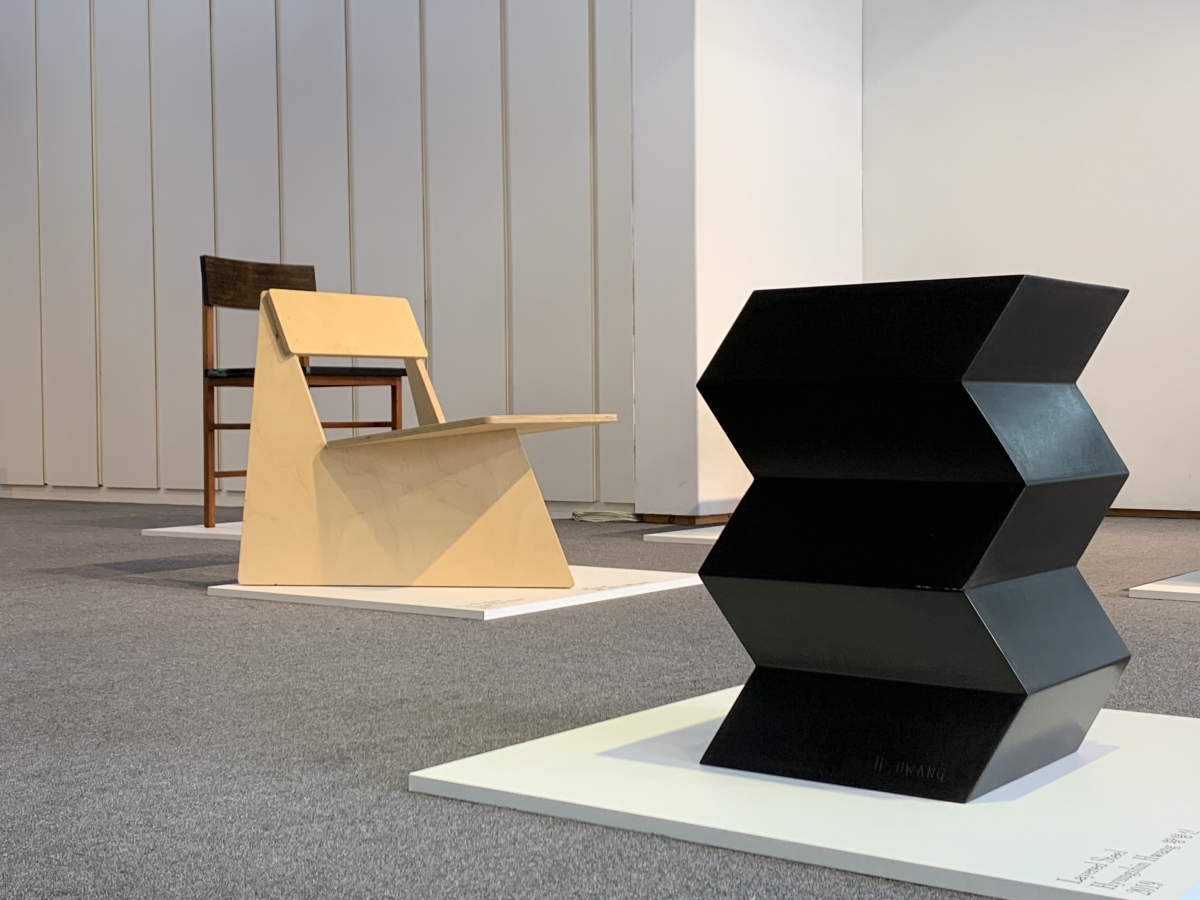 (top) Exhibition view of 'Seating Seoul' ⓒKim Yeram​
(bottom) Four Brothers (2012) and Layered Steel (2019) ⓒKim Yeram​