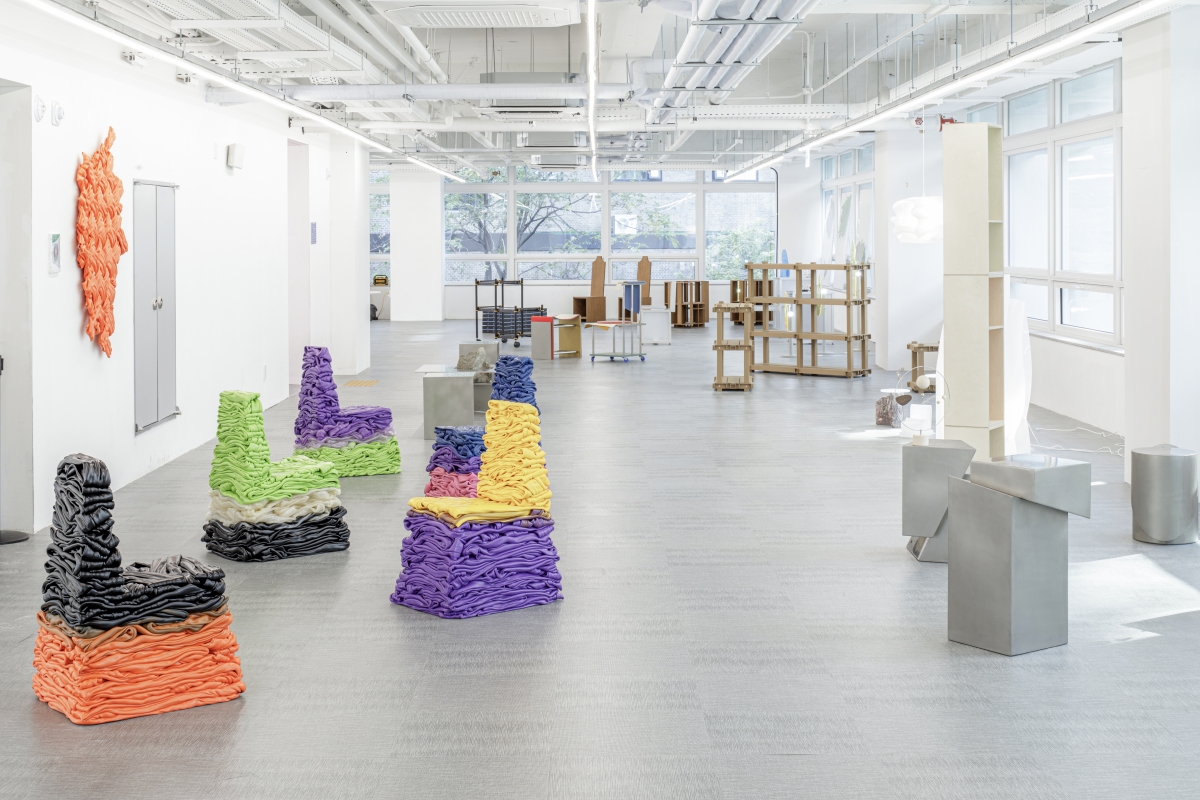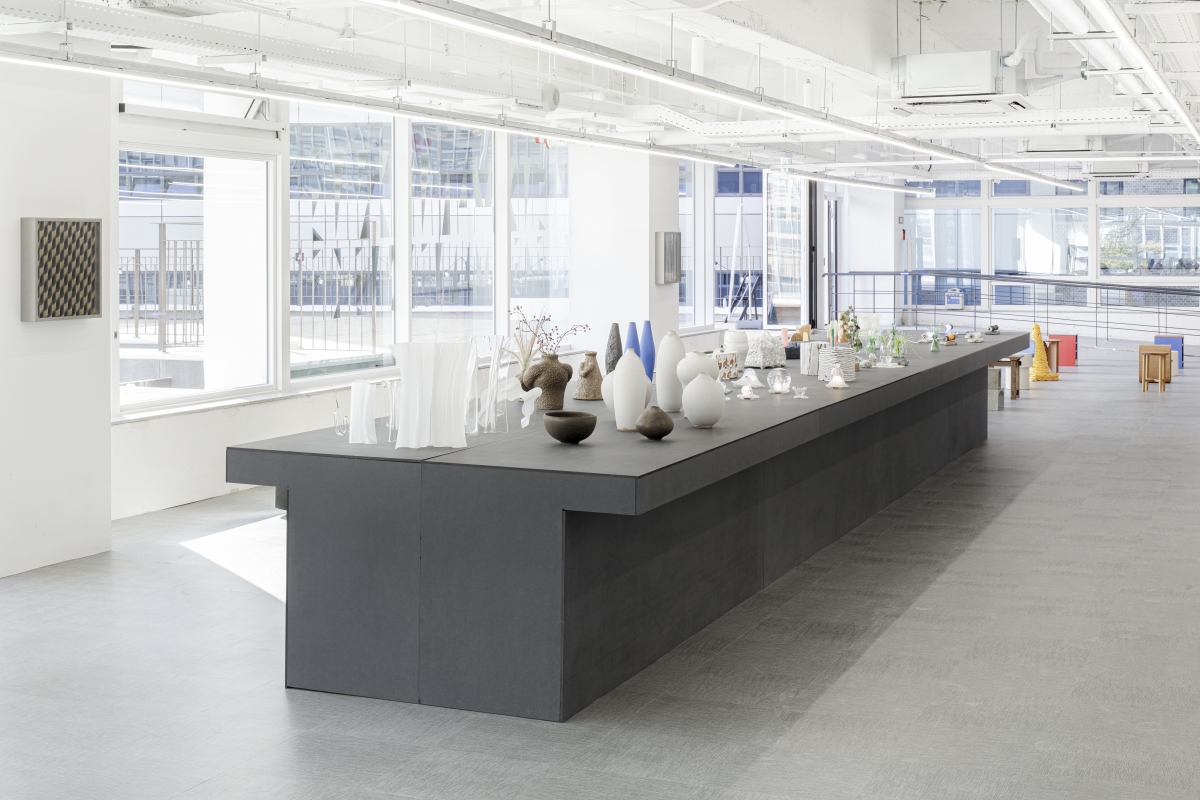 Exhibition view of 'ohdear weekend in Myeong-dong'ⓒtabial​
Nowadays it is easy to spot designer furniture and objects in cafés, select shops, pop-up stores, and exhibitions. If one were to look up the designer's name, there would be a high chance of discovering whether the artist participated in ohdear's exhibition. Ohdear is a design collective overseen by Kim Byungkook (principal, MARCSOSA), Kim Hyoungsul (principal, LAB.CRETE), and Kwon Euyhyun (principal, one two chachacha). In order to create a consolidated platform that allows various artists to exhibit their works, these individuals organised the exhibition 'ohdear weekend in Myeong-dong' at PAGE Myeongdong that is on show between Oct. 29 to Nov. 30.
Ohdear had put an exhibition between 19-27 September in a space on the outskirts of Uijeongbu, Gyeonggi-do, and after receiving widespread acclaim they organised this follow-up exhibition in Seoul. Creatives from diverse fields, ranging from furniture designers, architects, graphic designers to ceramicists, formed a total of 46 teams — double that of the previous event — to participate in 'ohdear weekend in Myeong-dong'. Flora and Fauna (principal, Lee Dammy) showcased Paper Pillar (2020), which featured a paper-thin metal shelf, and Kong and Ha (co-principals, Kim Hyebin, Ha Jingu) exhibited LOVE LAMP (2020), which was a lighting fixture covered with a wave-patterned pink sheet. Object Labs (Principal, Im Jungjoo) exhibited its small rest bench (2020), a 'n'-shaped bench made of brass and stainless steel and finished with leather.
It was also possible to observe furniture displayed in famous cafés and exhibitions around Seoul. COM (co-principals, Kim Sejoong, Han Joowon) brought their guest chair from café Daechung Park, while Kang Youngmin displayed his AFF COLLECTION (2020), which he had exhibited before at part-gallery part-café Meeseek. JEONSAN SYSTEM (principal, Jeonsan) showcased their Color Side Series (2019), which was exhibited and sold at cultural complex space piknic, and Kwon Euyhyun displayed their shelf installed in the flagship store of the clothing brand Deus Ex Machina. Ahch (principal, Jeon Jaehyeong) brought the shelf used in the exhibition 'Lappi' of the photo studio Texture on Texture, while Mojo Industry (principal, Do Hankyeol) displayed Floor Stand (2020), which is in the exhibition 'Lighting Kiosk – Turn the Lights On' in the boutique KioskKiosk.
Ohdear's work here is meaningful to both creators and the general public. This is not only because the furniture designers, as directors, can secure an environment in which to display work for neighboring artists, the audience can also view these works all under one roof, observe contemporary furniture and lifestyle trends in Seoul, and make purchases. The management at ohdear said, 'we are currently processing the numerous proposals that we have received so far, and we are contemplating how best to make our design collective sustainable in the market economy', adding, 'our next plan is to find more options to continue our activities online'.