On Sep. 25, the Ministry of Land, Infrastructure and Transport (MOLIT) announced that it would execute the 2nd round of its improvement plan of the cloud-based building administration system. The Electronic Architectural Administration Information System (EAAIS, more at: cloud.eais.go.kr) is an online national information platform for civic affairs such as issuance of the building register, building license, housing license, building ledgers, building maintenance projects, operator registry, construction commissioners' committee, green building, deregistration and destruction. It is an online national information system that oversees the business of architecture.
The movement to rebuild the architectural administration system, which was established in 2008, was based on a cloud system began in 2019. The website was relaunched on 1 June 2020 by building up the administration system that had been individually operated by the existing 245 local governments into an integrated system, renovating the old system, and improving the system problems caused by different operating environments for each local government. Subsequently, the main thrust of the announcement of this launch of the project focused on its core civil service advantages.
First of all, a new service will be inaugurated for architecture council business to be conducted online. The existing council is conducted face-to-face, a forum in which the owners, designers, experts, and public officials participate. In the future, it is expected that non-face-to-face meetings will be made possible through the online sharing of materials, minutes on the progress of the council, and management of its project results. In addition, non-face-to-face services have been planned and will be expanded to oversee administrative tasks such as licensing, consultation, and inspection and maintenance.
BIM-related services will also be implemented. MOLIT announced that it plans to establish a BIM licensing management system and prepare guidelines for design and checklist to enable the use of BIM.
The use and activation of information is also expected to become easier. A service that enables nationwide inquiries into the current status of building administration information, such as building licenses, construction start times, approvals, and real estate reports, will be provided. In addition, the service will receive drawings through the Internet without visiting local governments, something originally only available to building owners, but in the future, appraisers, tenants, and real estate brokers will also be able to gain access.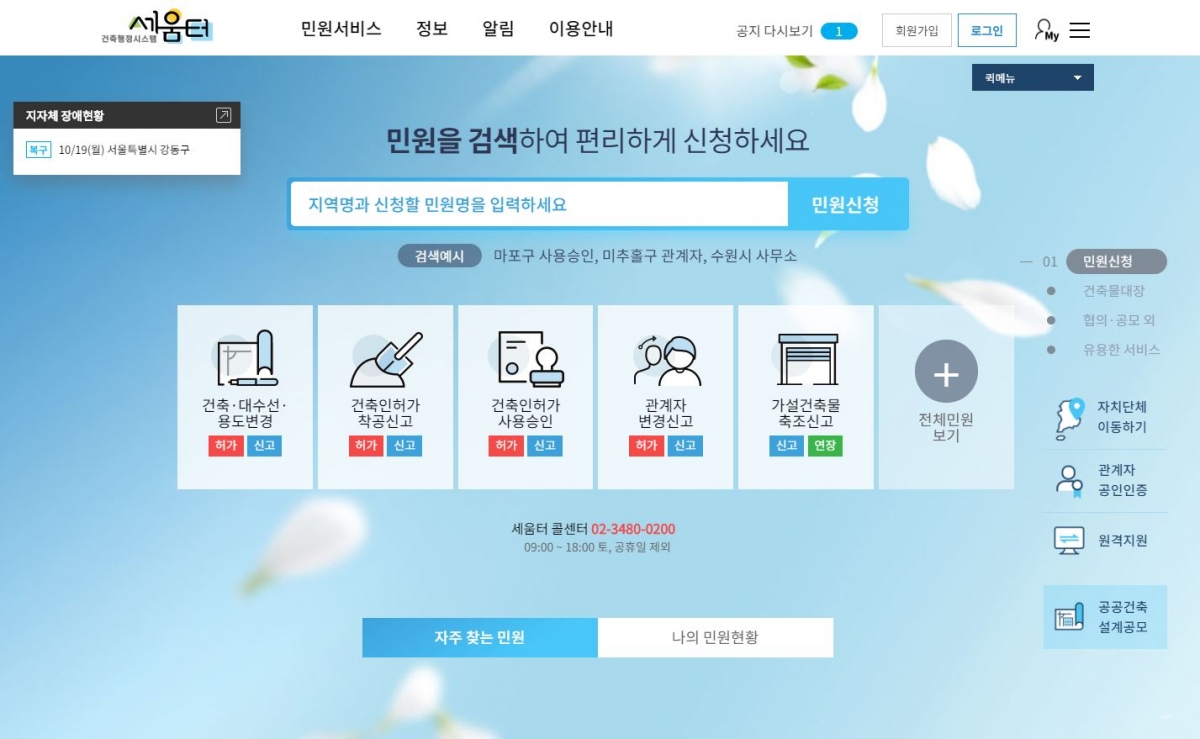 Website of Electronic Architectural Administration Information System