Paju City nominated the 'Multicultural Library with a Madang' by 2JIP as their competition winner in the Gwangtan Library Complex Culture Space project. The design competition was launched to elicit designs for a library equipped with a reference room and a children's reading room located on a site in Sinsan-ri, Gwangtan-myeon, Paju, Gyeonggi Province. The concept behind the winning design was a yard set within the scenery of ordinary life. It features a courtyard facing the front located in front of a long volume that stretches from east to west. The architect wanted to blur the boundaries between village and buildings, and to create a place in which local residents could stay comfortably by setting up yards on and around the library (such as a Sunken Madang, Village Eoulim Madang, Multipurpose Reading Madang, Employee Garden, and Club Madang). The jury panels held the design in high esteem, exclaiming, 'It is well suited to the surrounding space, abundant with connections between the interior and exterior spaces, while the functions of each floor are also eminently sensible. The Gwangtan Library, which aims to open in 2021, will have one basement floor and three floors above ground, amounting to 1,800㎡ of floor space and a total area of 2,934㎡, with a total project cost of about 7.6 billion won
Yeongju City announced poly.m.ur ltd. and HOMINKIM Architecture as their winner in the competition for the Yeongju City Eoulrim Family Center. The competition invited proposals for a creative and open complex facility that would bring together the library and family centre in one space as part of the life SOC complex project. poly.m.ur and Ho-Min Kim noted that in this design the communication between generations was a key, and as a consequence the library was placed in the centre and surrounded by family centres. Local residents were able to access the library through the Square on the North and the open lobby, which will be connected to a playground and a children's reading room. It was praised very highly, as it is a project 'designed to suit all generations and maintain its respectful attitude towards its surrounding context'. The Eoulrim Family Center will be built in Gaheung-dong, Yeongju city, and is planned for completion in late 2021.
The Seoul Metropolitan Government, together with the Seoul Housing & Communities Corporation, chose DA Group Engineering and Construction Office (DA Group) as their winner in the competition for their Newlyweds Town, to fill the site on which the Seongdong Detention Center once stood. Seoul specified the land usage for this Newlyweds Town, and detailed public housing, office facilities, and public space when they successfully established the development plan for a site of the former Seongdong Detention Center, of an area of 84,432㎡, which was discussed from July 2019 to Apr. of this year. This design competition was held to invite proposals for a newlyweds' housing complex of about 700 households on 21,054㎡ of town area. It laid out the basic concepts of a 'creative culture power plant' and a 'street without fences'. Integrating a city once separated by fences around a certain type of housing, this project constructs a future-oriented public housing in which s sense of humanity and regional context are held in high regard. It aims to build a town centred around a street that has begun to break down the barriers between art, culture and creativity. Construction is expected to begin on Newlyweds Town in the second half of 2021 after further design work is complete.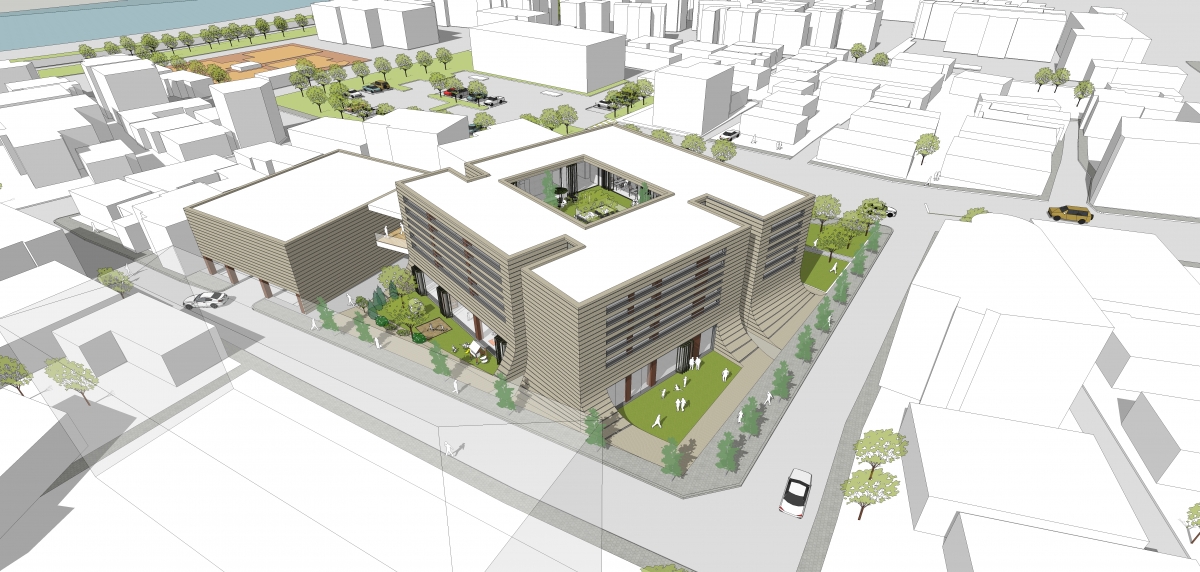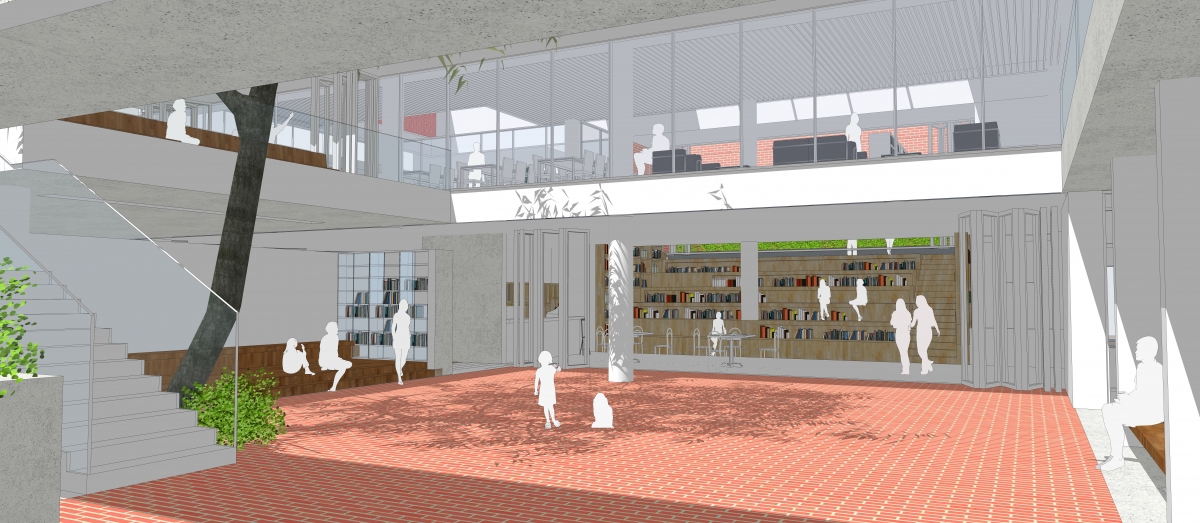 (top) Winning proposal of Yeongju City Eoulrim Family Center Design Competition ⓒpoly.m.ur ltd., HOMINKIM Architecture​
(bottom) Winning proposal of Gwangtan Library Complex Culture Space Project Design Competition ​ⓒ2JIP​​