In an effort to specialise the National Museum of Modern and Contemporary Art (MMCA) Gwacheon, and to breathe new life into its open air sculpture garden, the MMCA is launching the MMCA Gwacheon Project 2020. As with the Young Architects Programme in MMCA, Seoul and the Deoksugung Outdoor Project for the MMCA, Deoksugung, this will be a location-specific installation project. Whereas the other programmes were situated squarely in city centres, the Gwacheon Project will aim to place a stronger focus on the theme of communing with nature.
Raising keywords such as breathing, relaxation and enjoyment to define this event, the MMCA, Gwacheon will use its outdoor area to present artworks that can double as rest areas for visitors. It tasked 15 architects, recommended by academics, critics and those in the media, with interpreting the spatial and situational circumstances of the exhibition space, and to transform it into a place in which visitors will be able relax. An initial review rounded up four teams, whereupon a second round of reviews determined 'The Surface' to be the winner, by the team 'stpmj' (Lee Seungteak, Lim Mijung).
Stpmj proposed the creation of an entirely new landscape of sculptures on MMCA's Gwacheon's sloping 1,025m2 lawns. Some 700 individual structures, each resembling the leaf of a water lily plant, will be assembled to form a pavilion of sorts. Each piece has been designed to stand at a different height, ranging from knee-height to well over six feet tall, with the overall effect of creating a distinct horizon hovering over the grass. Visitors are invited to walk between the pieces and experience the artwork by engaging their visual, tactile and aural senses as well as their imaginations.
'The Surface' will be on display in MMCA Gwacheon's sculpture garden from the end of Sep. through to May 2021. Details of the projects by the runners-up, Diagonal Thoughts (Kim Sara, Kang Sojin), CoRe Architects (U Zongxoo, Kim Vin), and Yong Ju Lee Architecture (Lee Yongju), will be made available to view in a separate archival area.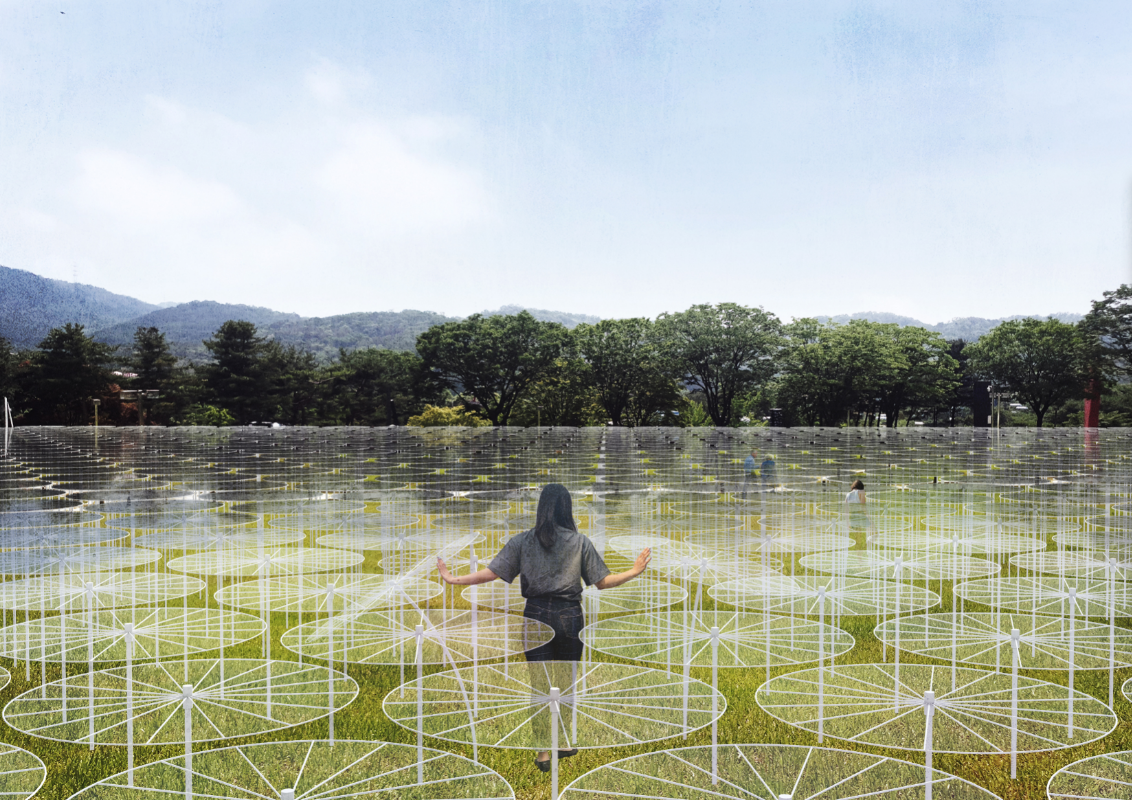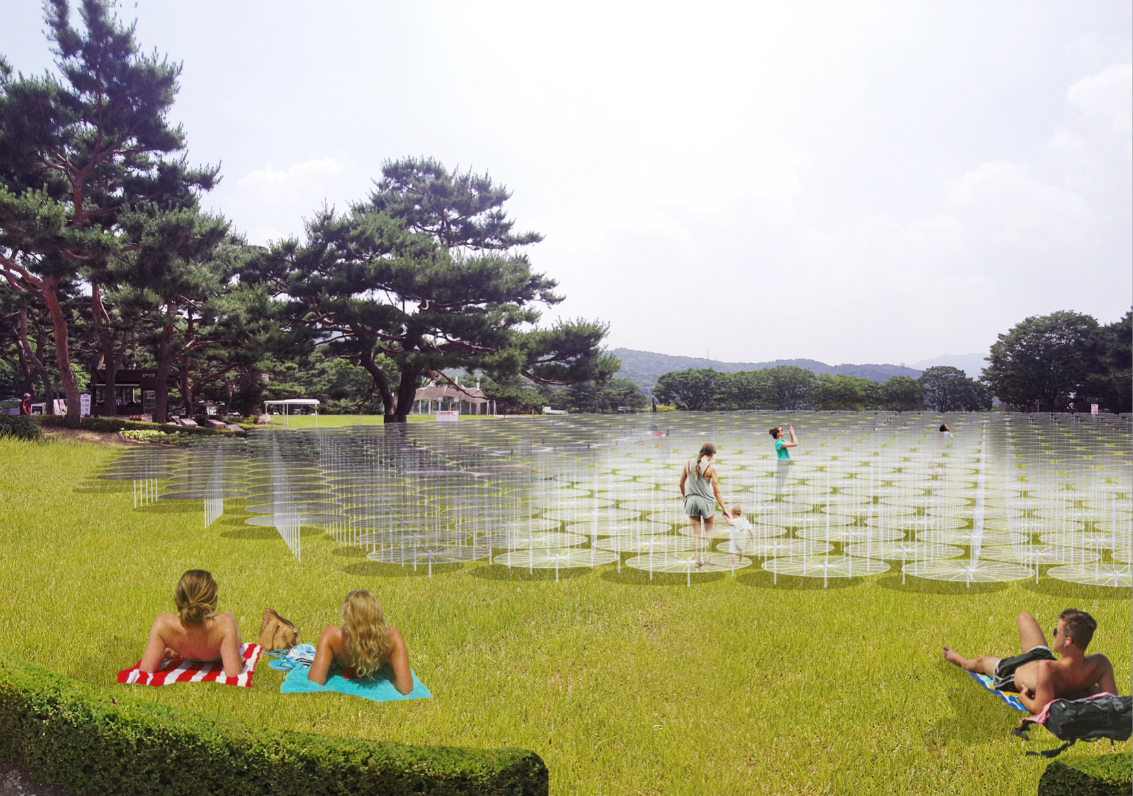 stpmj, The Surface / ​Image courtesy of MMCA​​