There has been a series of announcements related to the multiple winning projects for municipal welfare centres for citizens by local governments. On May 26, Yeoncheon-gun unveiled the winning project for the multi-purpose welfare centre to be built at 225-1 of Chatan-ri, Yeoncheon-eup. The new multi-purpose welfare centre was designed to integrate a children's welfare centre and Veterans Hall into one building. The building is a one-story basement floor with three floors above ground, and with a total floor area of 2,314.19㎡. The winning project was a design proposal submitted by fig.architects (principal, Lee Juhan). It features a cantilever truss structure at the entrance and exit of the building, and a courtyard wide in its north-south direction. The lower part of the building was separated into a courtyard for the independent use of the two organisations, which also became an outdoor resting area to increase indoor lighting. The cantilever space on the upper floor serves as an element adding openness to the elevation design and as a lounge for viewing the surroundings.
Uiseong-gun held a design contest to expand the cultural exchange space in Uiseong-eup, and the design proposal submitted by JYA-RCHITECTS (co-principals Won Youmin, Jo Janghee) won first prize on June 12. Dodong Community Centre and Archive Centre for Arts was planned to have a total area of 994.25㎡ and 859.35㎡ respectively. Dodong Community Centre consists of a library open to local residents, a village carpentry selling wood crafts created by local artisans and providing classes in wood craft, a multi-purpose space for exhibitions and performances, a flexible education space, and an on-site support centre. These four spaces were divided to fit the existing urban environment, but they have a connection between programmes through the central Dodong Madang space. The design also proposes a yard at the entrance to the Archive Centre for Arts, which will encourage residents and visitors to enter into exchanges and conversation.
On June 25, Paju-si announced the winner of the design competition for the new project of Munsan Youth Training Centre. The winner is Lee & Hwang Architects (principal, Lee Jinwook)'s 'Story of Platform', whose goal is to generate a venue for the younger generation. The building extends from the basement floor to the fifth floor, with a total area of 7,916.44㎡, and contains programmes such as a gymnasium, swimming pool, lecture room, and a club room. The second floor of the Munsan Youth Training Center is 2.8m from the ground, and the architect intended it to be a platform that could accommodate various activities. Moreover, on the basement floor, there are various sports facilities penetrated by natural light, which flows across the sunken floor, as well as facilities that support various types of learning on the third to fifth floors.​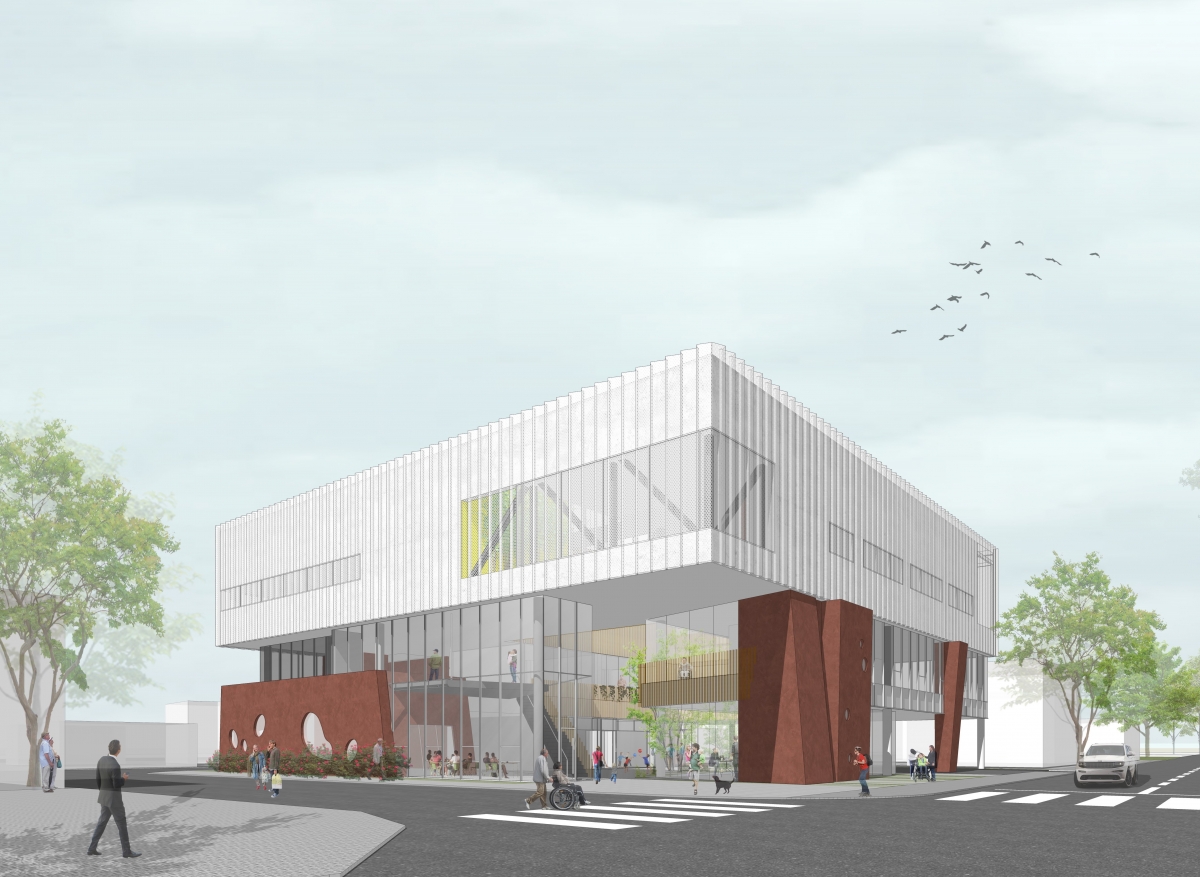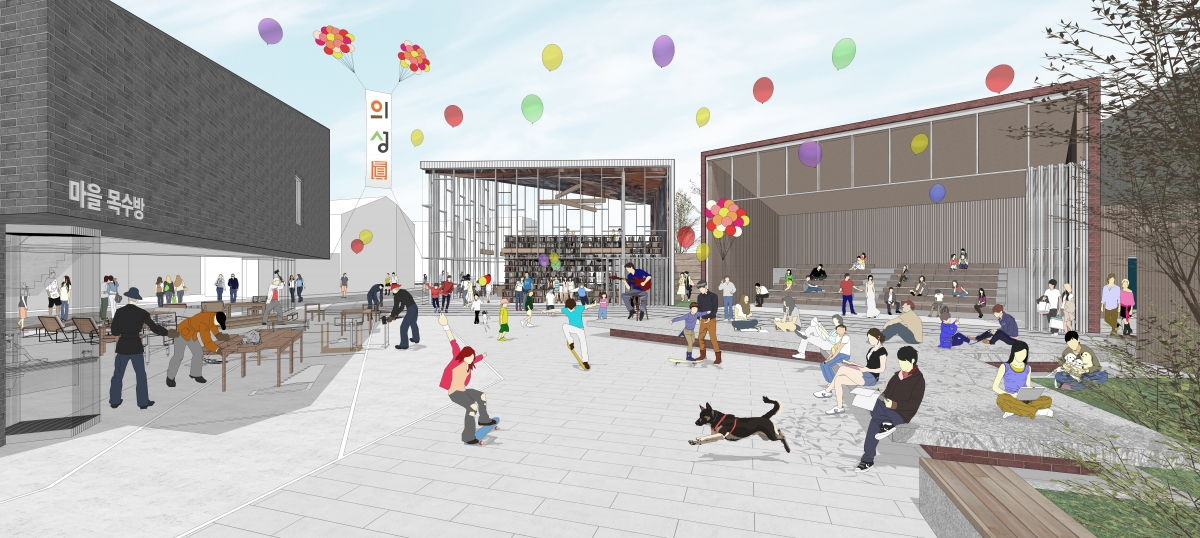 (top) Winning proposal of Yeoncheon Multi-purpose Welfare Center Design Competition ⓒfig.architects ​​
(bottom) Winning proposal of Uiseong Dodong Community Centre and Archive Centre for Arts Design Competition ⓒJYA-RCHITECTS​​