Several municipalities recently released the results of design competitions concerning their social overhead capital facilities. On May 6, Incheon announced the winner of an intergenerational mixed-use complex project to be constructed in Seochang-dong, Namdong-gu. The building will be used as a community space designed to encouraging interaction across different socioeconomic strata and age groups, and will include a sports facility, cultural centre, health promotion centre, and a library. Although the project initially got off to a rough start in 2012, when a land purchase fell through and the programme's profitability was questioned, it was designated social overhead capital this year and rediscovered its momentum. The winning design is USUN Engineering & Architecture Co., Ltd (principal, Cho Youngdon)'s submission, entitled 'The Eoulim Community Center', which won points for the way it capitalised on connectivity to the park. The facility will occupy a total of 5,879㎡ space across four floors (one underground, three above ground) and is planned for completion before the second half of the year.
On May 11, Gyeongsangnam-do Office of Education announced its selection for the design competition as a community-based learning facility to be called Future Education Theme Park. It is a 13,448㎡, three-story building in Uiryeong-gun, which will provide an innovative educational space to foster gifted and talented students. The design, entitled 'Tomorrow EDU-BOWL', is the work of Haema Architects & Engineers (principal, Chun Kwonsig), and resembles the shape of a bowl. The Park will include an experiential space for students to learn in a non-graded system, a playground that combines digital and analogue elements, a creative convergence workshop, and classes based on the high school credit system that uses intelligent technology, all of which will be connected organically through a Grand Staircase. The Gyeongsangnam-do Office of Education plans to conclude the administrative requirements for the working design within the second quarter of this year, and to have the facility open by late 2022.
On May 20, Donghae's city government chose a design jointly created by RAUM Architects & Engineers Company (Kim dongwan) and OPUS Design & Construction (principal, Lee Youngok) as its winner in the competition for a complex youth library. The library is part of the local government's effort to supply its residents with a literary infrastructure and a cultural space that will help to build community ties. Set to be built in Cheongok-dong, on a 2,706㎡ plot that comprises one underground and three above ground floors, the library will incorporate a reference library for infants and children as well as a separate one for teenagers, a multi-purpose auditorium, a book cafe, club rooms, and an audio-visual studio. The winning design was praised for its efficient plan, circulation flow throughout the facilities, and zero-energy system. Donghae is aiming to complete all work related to the construction documentation phase by Nov. 2020, and have the building ready to open by 2022.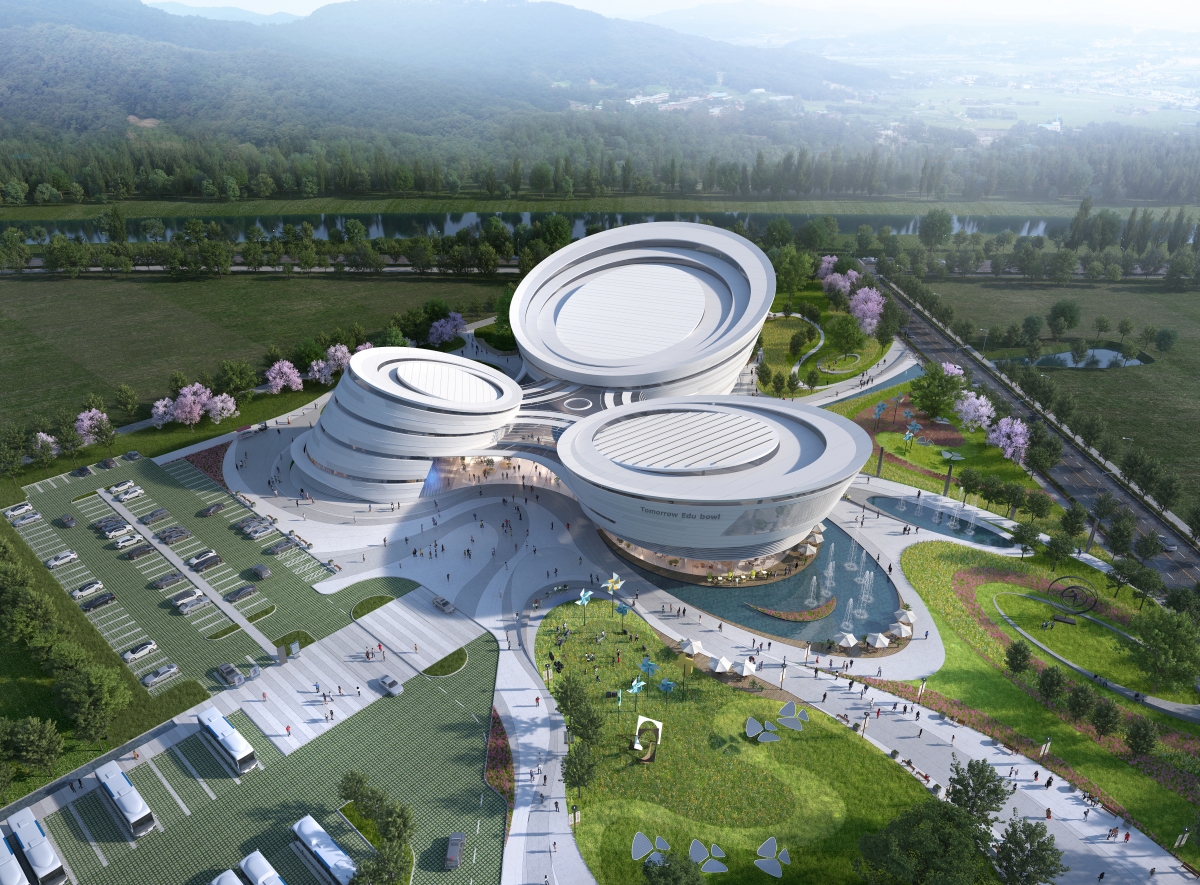 usun Engineering & Architecture Co.,Ltd, Winning proposal of Incheon Namdong-gu Intergenerational Mixed-use Complex Design Competition / Image courtesy of Namdong-gu District Office of Incheon Metropolitan City​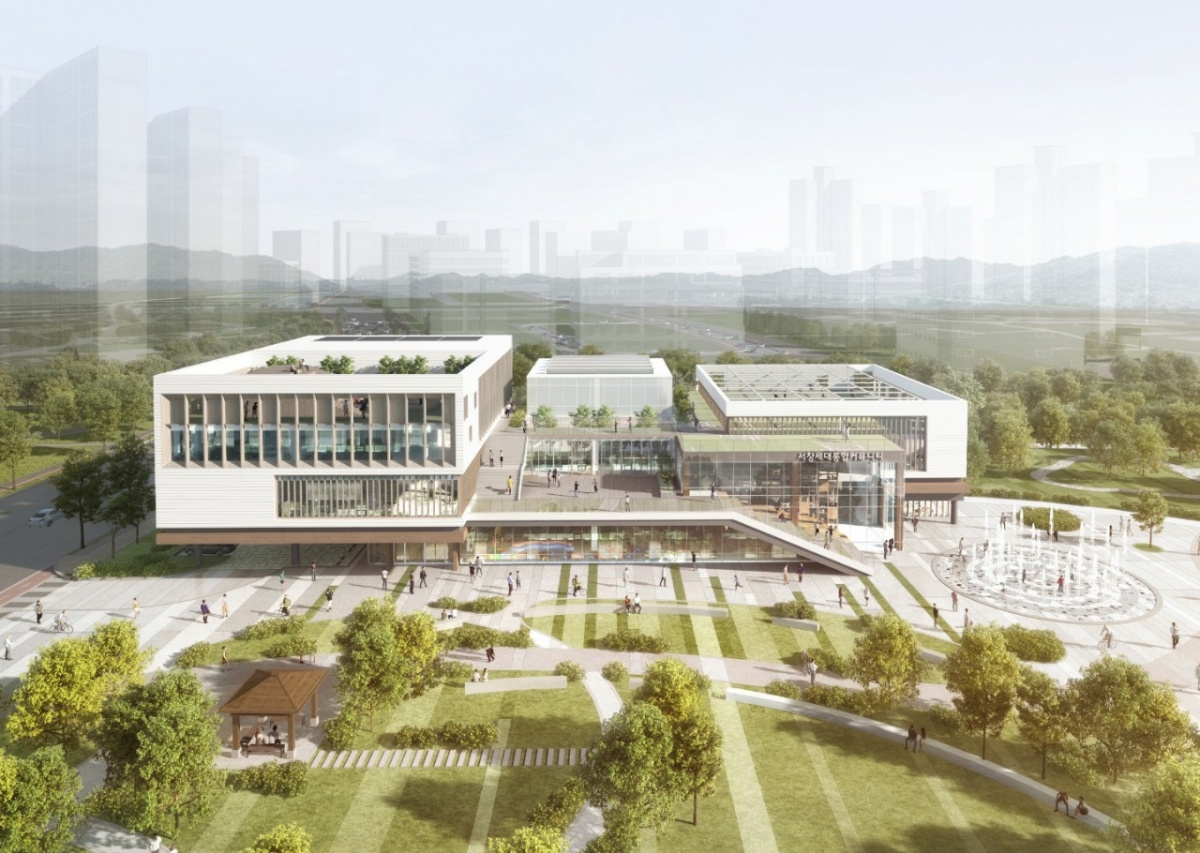 RAUM Architects & Engineers Company + OPUS Design & Construction, Winning proposal of Donghae Youth Library Complex Design Competition​