The DMZ is a place that symbolises the pain of division that resulted from the Korean War, but it is also a home for local people. On show until May 10, 'DMZ Landscape, Cheorwon', an exhibition at the Underground Gallery in the Hotel Yeonnam presented various perspectives of the landscape of demilitarised zone and its residents.
The setting of this exhibition is Cheorwon-gun, Gangwon-do, where the local residents' daily lives coexist with the tensions caused by military presence and confrontation. Interdisciplinary researchers and artists from landscape architecture, sociology, and architecture participated in the show to reinterpret the unique scenery and culture of this region through photographs, videos, and models. Showing mountains, plains, and rivers, Cheorwon, Topos, a map spread out on the floor of the exhibition entrance suggests that the content concerning geopolitical and topographical features of the city will unfold. After passing through Fields of Vision: Observatory and Image Propaganda, a series of photographs of military facilities and natural landscapes, one may face a virtual building; the DMZpace, a pavilion designed by Berlin-based Hybrid Space Lab. Creating the triangular artificial structure through the motif of a beacon fire station at Soi Mountain, a US Military base during the Korean war, the artist tried to convey the geopolitical meaning of Cheorwon with both the pain of history and beauty of nature through the pavilion.
On the one side of the exhibition, there is also a collection of fragments and traces of the war through the recordings of oral statements. Dealing with State Villages such as Igil-ri, Yugok-ri and Yangji-ri, established in the late 1960s, two works in the section, 'Minbuk Village', 'Monotopia', explain the impact of national policy towards North Korea through the daily lives of individuals. The Controlled Community shows the political landscape through a list of style and spatial structure of village architecture, and Study on Minbuk Village is the documentation of disappearing traces of farming-oriented reconstruction villages after Civilian Access Control Line was moved northward in 2012. Moving the stage of the exhibition on to Baeknyeongdo Island, another military border area in Korea, the last section shows the displaced people who miss their families in North Korea while gazing at the landscape in the north.
Calmly revealing the two opposite personalities of the demilitarised zone, 'DMZ Landscape, Cheorwon' makes visitors look at the background and meaning hidden behind the landscape. This exhibition, which introduces another landscape along the border, is significant in that it depicts narratives at the individual level rather than at a nation level.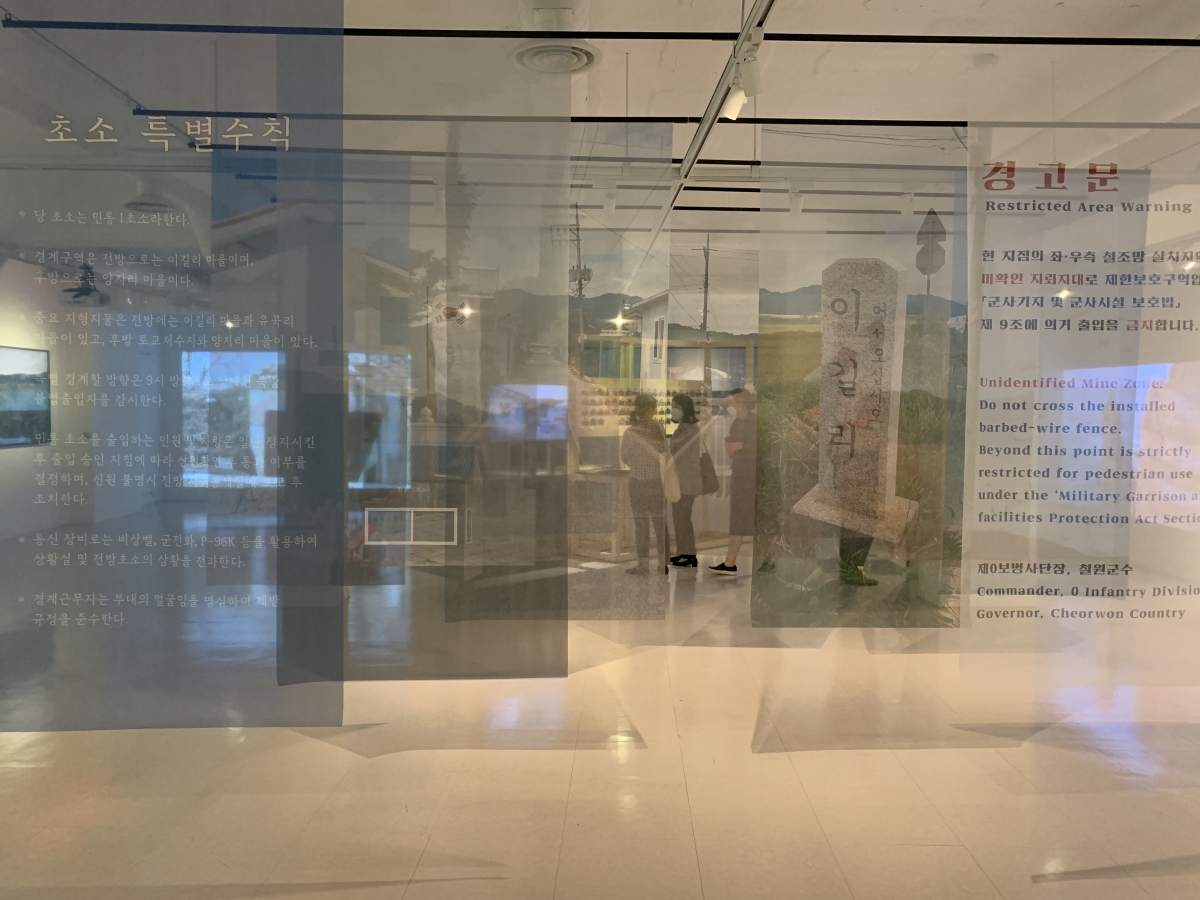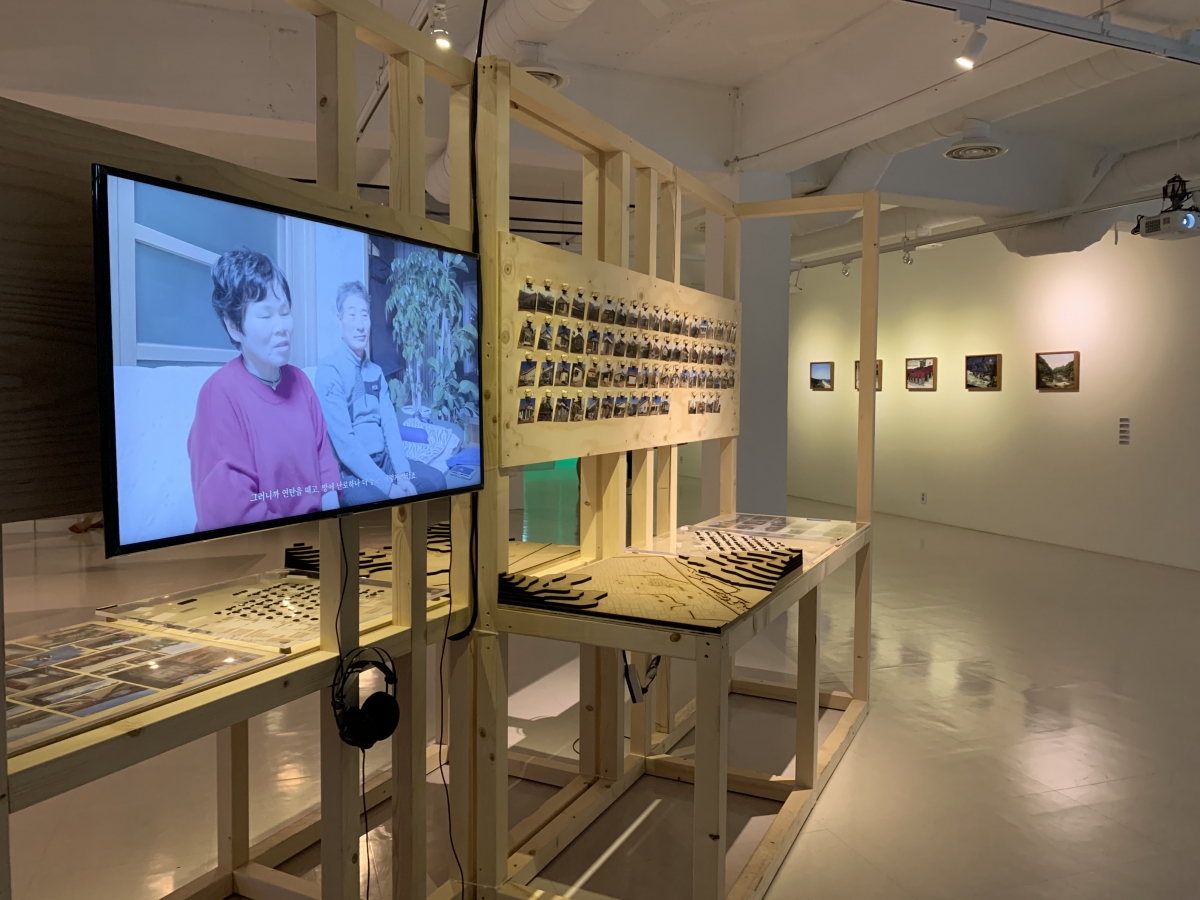 Exhibition views of 'DMZ Landscape, Cheorwon' ⓒKim Yeram​