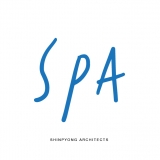 ㈜ 신평엔지니어링 종합건축사무소에서 설계분야 경력사원을 모집하고 있습니다.
◇ 지원자격
· 3-7년 경험의 건축학(5년제인증) 학사 및 석사 졸업자
· 고급주택, 공동주택 프로젝트 경험/ 영어(회화,이메일 작성)사용 가능한 있으신 분 우대
· 오토캐드, 스케치업, 브이레이, 포토샵, 일러스트레이터, 인디자인 실무 경험자 (라이노, 그래스호퍼 및 레빗 사용자 우대)
◇ 지원 방법
· 이력서와 자기소개서 및 간단한 포트폴리오를 이메일(hello@shinpyong.kr)로 제출해주시기 바랍니다.
(포트폴리오 용량 20MB이하/ 15page 이하)
◇ 채용 기간
· 2019년 7월 8일~ 채용시
We are seeking Junior architect and Project Architect with some project management experience.
◇ QUALIFICATIONS
· 3-7+ years' experience and a B.Arch. or M. Arch. from an accredited architecture school.
· Experience working with high-end residential, housing complex project and Strong written and oral communication skills a must.
· Proficient in AutoCAD, Sketchup, V-Ray, Adobe Photoshop, Illustrator and InDesign (Rhino/Grasshopper and Revit skills are a plus)
◇ APPLY
· If you are interested in this position, please submit a cover letter, resume, and work sample as a single PDF (maximum 20 MB, 15pages) to hello@shinpyong.kr
모집기간
2019.07.09 ~ 2019.08.09
모집분야
건축설계
모집유형
정규직
모집인원
1명
학력
대졸이상
경력
1 ~ 5년 미만
연령
회사 정보
대표자명
김민배
업종
건축설계
웹사이트
shinpyong.kr
주소
06019 서울 강남구 도산대로49길 16 (신사동, 한창상가) 3층
문의 및 접수
담당자
정종윤
이메일
hello@shinpyong.kr
연락처
010-2992-5702
팩스
--
---