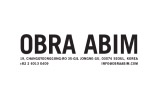 OBRA ABIM 건축사사무소
건축 설계 분야 경력직 모집
오브라 에이빔 건축사사무소에서는 함께 새로운 사무실 환경을 만들어나갈 한국어 - 영어가 능통한 사원을 모집합니다. 긴박하고 바쁜 환경에서도 건축의 질을 높이며 책임감있게 일할 수 있길 기대하며 인허가 업무를 포함하는 한국 프로젝트 수행 경험이 있는 사람으로 실시 설계와 디테일, 시공 및 현장 관리 경험이 있는 인재를 우대합니다. 제출할 포트폴리오와 이력서에 최대한 자세히 경험에 대해서 기술해주길 바랍니다. 급여는 경력에 따라 차등 책정될 것이며 3개월의 수습기간이 끝난 뒤 정규직 전환을 결정합니다.
5년제 건축학과 졸업 또는 석사 이상 학위 소지자
2년에서 5년 사이의 실무 경력
Auto CAD, Rhino 3D, Adobe Suite 의 원활한 사용, Revit 가점
고객과의 미팅, 계약서 및 프로젝트 수행 스케줄 관리, 팀 리더쉽, 협력사와 소통, 시공 관리 능력
영어와 한국어 말하기 쓰기 능통
스튜디오 환경에서 자발적으로 프로젝트 팀을 조직하고 격려하며 프로젝트를 이끌 능력
중요: 위 포지션은 영어-한국어 사용에 불편이 없어야 하며, 이메일로만 접수 가능합니다.
이력서와 지원동기서, 포트폴리오 (4MB 내외)를 이메일(INFO@OBRAABIM.COM)로 보내주시기 바랍니다.
-
Obra was founded in 2000 by Pablo Castro and Jennifer Lee. From the beginning, the architecture of Obra has focused on the potential for a transcendental reintegration of all design, from concrete to abstract (from materials to systems) and from small to large (from a chair to the city). We have designed furniture and cities and hundreds of buildings. Obra's work is exclusively and fundamentally grounded in our own research, a research that besides sustaining the projects finds outlet in teaching, writing, exhibitions and the production of books. The work of Obra has received numerous design awards and has been exhibited throughout the world. Obra's theoretical search is matched by extensive practical experience and a track record of collaborating with the best engineering firms and design consultancies in the world.
Obra Abim was created in 2018 to establish a permanent presence in Seoul where Obra has been active for 10 years. The new firm, in partnership with architects Hojoong Kim and Anna Na, will benefit from Obra's experience working internationally from New York and Beijing and from the technical and local experience of Abim. The venture aims to be a leader in architecture's technological front lines. Upcoming work in Seoul includes a building project in Bundang and an installation at the MMCA to open in September of this year.
OBRA ABIM Architects is seeking a Korean- and English-speaking professional committed to architectural quality able to take on key responsibilities within a growing practice and an intense office environment. This position is for SEOUL. We are seeking someone with professional experience in Korea who has some level of familiarity with procedural requirements to oversee building in Seoul. Strong detailing, construction document, and construction administration abilities a plus. Please include specific descriptions of detailing & construction experience in your submitted materials. Salary commensurate with experience. www.obraabim.com.
Candidate should have the following requirements:
5 year Bachelors or Masters Degree in Architecture, or equivalent
2-5 years of work experience in Architecture, including project management
Excellent AutoCAD, Rhino and Adobe Suite skills; knowledge of Revit a plus
Understanding of client communications, contract documentation, project scheduling, team leadership, building design, technical detailing, consultant coordination, construction administration
Fluency in written and spoken English & Korean (any additional language is a plus)
Self-motivated and self-disciplined in an intense collaborative studio environment, ability to organize, encourage and lead project teams
Please email a letter of interest and resume, along with work samples (under 4MB in size total) to:
info@obraabim.com
VERY IMPORTANT: This job opportunity is ONLY for bilingual speakers of Korean and English.
Please limit correspondence to email at this time, NO PHONE CALLS PLEASE.
모집기간
2019.05.10 ~ 2019.05.24
모집분야
경력사원
모집유형
정규직
모집인원
1명
학력
대졸이상
경력
1 ~ 5년 미만
연령
회사 정보
대표자명
Pablo, Jennifer, 나인혜, 김호중
업종
건축설계
웹사이트
http://obraabim.com
주소
03076 서울 종로구 창경궁로35길 19 (혜화동) ABIM 빌딩 2층
문의 및 접수
담당자
김호중
이메일
INFO@OBRAABIM.COM
연락처
010-8523-0409
팩스
--
---