SPACE January 2023 (No. 662)​ ​​
What If Park Kilyong Was Not the Architect of Bohwagak? ‒ SPACE as the Evidence or Mystery
Bohwagak, located within the precinct of Kansong Art Museum, is known to have been designed by Park Kilyong and was completed in 1938. In this report, Hyon-Sob Kim (professor, Korea University) raises intriguing questions over the origins of this site and suggests that Park Kilyong may not be the architect of Bohwagak.
---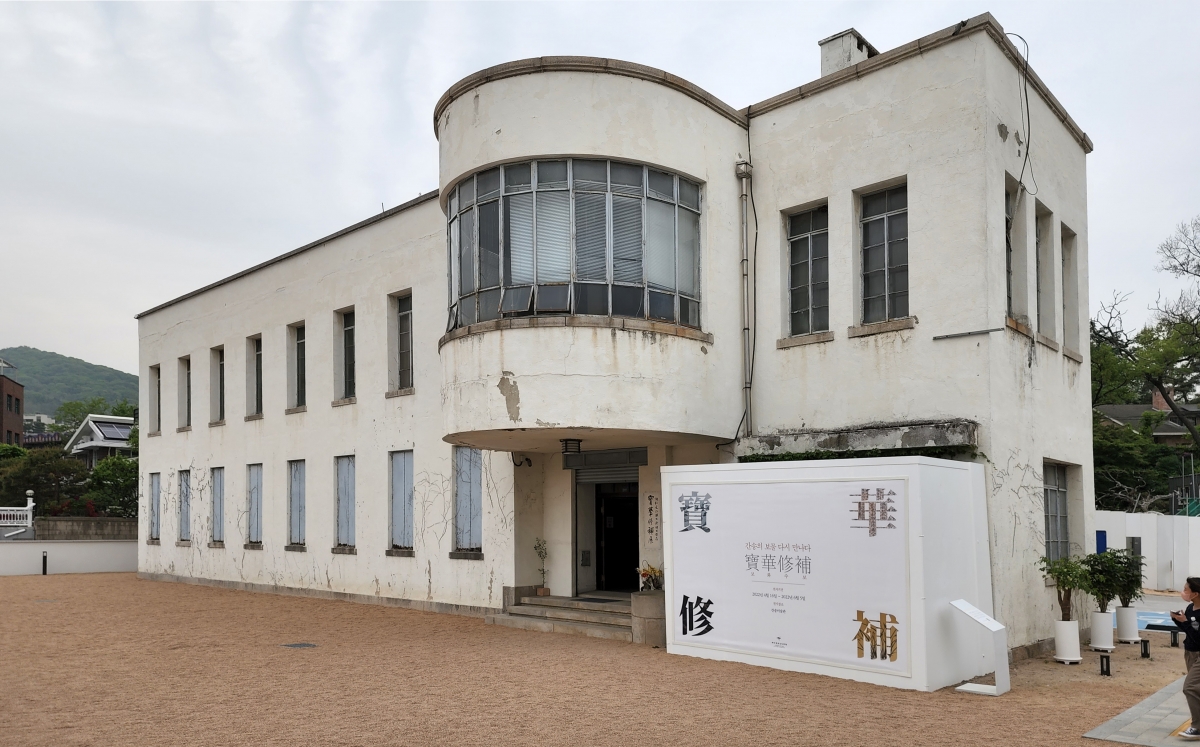 ​ ​
Bohwagak at the time of 'Bohwasubo' exhibition, Kansong Art Museum, April to June 2022 ©archistory KU, Research Unit of Architectural History, Korea University
1.
What if Park Kilyong was not the architect of Bohwagak? This question recently occurred to me. How dare I ask such an outrageous question when the Korean architectural community and Kansong Art Museum, the owners of the building, all acknowledge this as fact? Moreover, the main reason for listing Bohwagak (1938) as a Registered Cultural Heritage (No. 768) in 2019 because it was designed by Park Kilyong (1898 – 1943), a representative figure in the first-generation of Korean architects. One might like to refer to the minutes of the Cultural Heritage Committee meeting (Dec. 17, 2019)▼1, which reviewed its cultural property registration at the time. 'Bohwasubo: The Restoration and Conservation of the Kansong Collection', an exhibition held from April to June in 2022, also improved public recognition of Park Kilyong as the designer. In recent months, I have been keeping an eye on Bohwagak as Park's work, and I have long been preparing an article on Bohwagak's transitional character in comparison to his functionalist concepts.▼2 However, it was one question or imaginative line that particularly struck me when I was checking some basic facts about the building…
It was triggered by a reconsideration of the architect Park Kilyong in the special feature 'Architect Park Kilyong: Commemorating the 24th Anniversary of His Death' published in SPACE No. 6 (Apr. 1967). This was the subject of the feature 'RE-VISIT SPACE 18' (June 2022), in a 24 piece series published in the 2021 – 2022 issues of SPACE (please refer to the 'RE-VISIT' article for my current comments on the perception of Park Kilyong in the 1960s).▼3 The importance of this special feature as source material to research Park Kilyong's influence on the period following Korean liberation from Japan is beyond the scope of this discussion, especially in relation to Bohwagak. This is because, as far as I know, the sixth issue of SPACE is the first publication that acknowledged Bohwagak as his work. However, a closer look at this special feature raises two questions about Bohwagak, each of which raise their own subsequent questions. First, Bohwagak was not mentioned in neither Yoon Iljoo's writing, which is the general introduction to the special feature, nor in the memoirs given by ten figures who recalled their memories of him. It was the same in Chosun and Architecture (May 1943), the Japanese magazine published in Korea during the Japanese colonial period, where an obituary was issued immediately after his death and was actively referenced in SPACE No. 6. Why was this? Second, of the ten photos of his buildings (included almost unrelated to the commentary in the texts in this special feature), two were titled 'Bukdanjang', and one of them is Bohwagak. The other is a twostory western-style building that Kansong Chun Hyungpil (1906 – 1962) purchased along with a nearby site in the early 1930s. The building is said to be a Frenchman Paul Plaisant's house. In this case, it was mistakenly inserted as Bohwagak, or was it another building also touched by Park Kilyong?
As is well known, Kansong purchased the site around the present Kansong Art Museum in Seongbuk-dong circa 1934 when he began collecting cultural assets in earnest, and Wichang Oh Sechang (1864 – 1953) named it 'Bukdanjang' because it was located close to the former Seonjamdan.▼4 It can be said that Bukdanjang refers to the entire site area including the buildings—so Bohwagak is a building erected within the Bukdanjang precincts. On the other hand, to avoid confusion, hereafter we will refer to the former Paul Plaisant's house as 'Plaisant Yanggwan'—Yanggwan means 'western-style building'. In this regard, it is worth citing the description made by Lee Heungwoo in 1996: 'The western-style building [built by Plaisant] with a red roof, which has a floor area of about 70 pyeong [230m2], still remains after several phases of repair. It was once used as an office in the Center for the Study of Korean Arts founded in 1966, and it is now a library.'▼5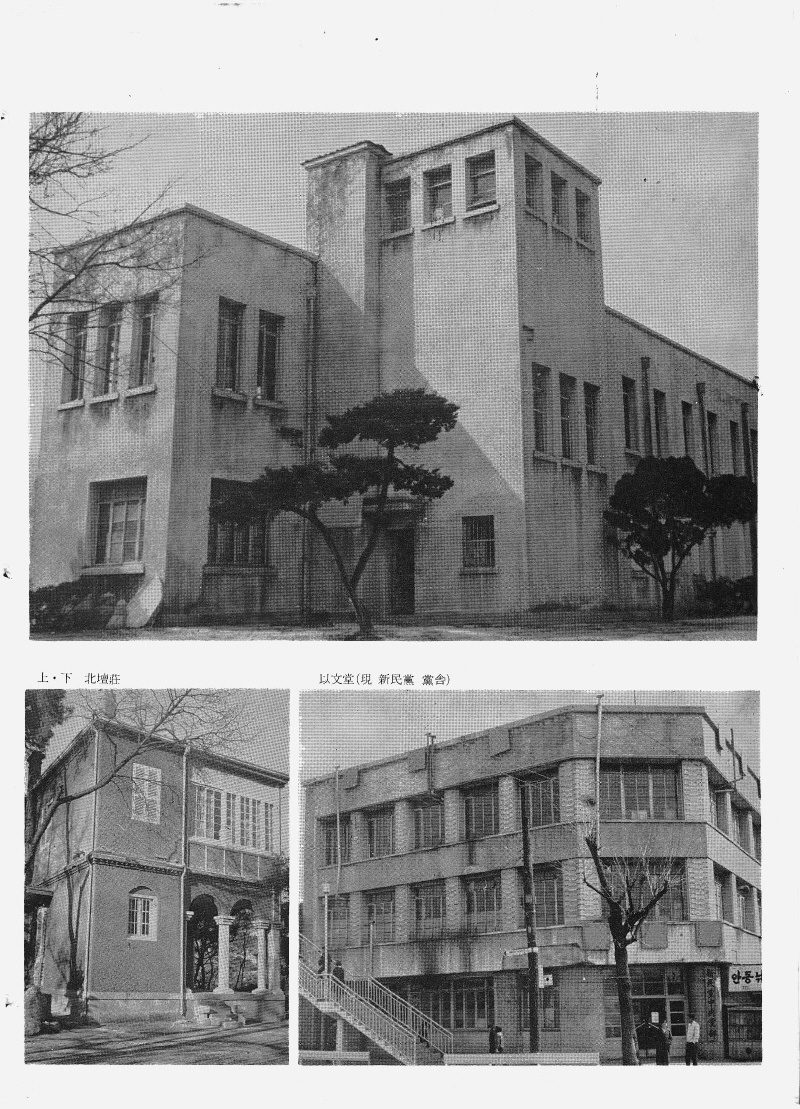 ​
Photos of Bohwagak (top) and Plaisant Yanggwan (bottom left) in the special feature 'Architect Park Kilyong: Commemorating the 24th Anniversary of His Death', SPACE No. 6 (Apr. 1967)
2.
The questions I raised in relation to Bohwagak published in SPACE No. 6 could be answered, to some extent, if you try to understand them. First, there is no obligation for the writers of the memoirs to mention Bohwagak (although most of them, except for Park's two sons, worked for the Park Kilyong Architectural Office). In addition, considering that Bohwagak was an ambitious project by Kansong which stood up to Japanese cultural invasion, this project may have been carried out quietly on purpose—without revealing the architect's name. At that time, the Japanese Empire at the Sino-Japanese War was strengthening wartime control through the National Mobilization Act. The second answer could be even simpler; as hinted at earlier, it is enough to say that the editor of the magazine used Plaisant Yanggwan by mistake.
But let's not suppress the question too easily. If Park Kilyong had taken on a project of the size of Bohwagak, it is inconceivable that Korean architects of the time knew nothing of it. If they had known of it, wouldn't it have been freely mentioned at least once in these memoirs? Deeper reservations emerge too from Yoon Iljoo. He confessed that he did not know much about Park Kilyong when he wrote the general introduction to the special feature, but he must have paid attention to the project since the photograph of Bohwagak was inserted into the special feature. However, Bohwagak was not in the list of Park Kilyong's works in The History of Korean Modern Art (Architecture) published by Yoon in 1978. Considering the fact that he put so much effort into collecting data for writing this book, this omission is unexpected.▼6 I suspect that Yoon Iljoo, an architectural historian and pioneer in the field of modern architectural history in Korea, was not convinced that Bohwagak is Park Kilyong's work. Similarly, Yoon Insuk doesn't mention Bohwagak in 'Korean Architect: Park Kilyong (1)~(2)' published in Korean Architects (July – Aug. 1996), possibly as he took over his father's position. Moreover, this omission was further repeated in the series 'Reexamination of Korean Modern Architecture', to which Kim Chung-dong contributed 15 times in the late 1980s (May 1987 – Feb. 1989). In this series, he covered 109 buildings in chronological order, from the American legation (1883) that renovated a traditional Korean house to Park Kilyong's modern Yimoondang (1943). It seems that even Kim Chung-dong, who collected research materials more passionately than any of his peers, has not yet acknowledged Bohwagak as Park's work.
Then, since the sixth issue of SPACE, how is it that Bohwagak has come to be considered as Park Kilyong's work? One possible root of this is A Study of the Life and Architecture of Park Kill Rong (1981), Choie Soonai's master's thesis at Hongik University, which was the first full-scale study on the architect. Here, she referred to Bohwagak as Bukdanjang, and only briefly addressed it at the end of her thesis, which seems to have mistaken Bohwagak for Plaisant Yanggwan, judging by her descision to place it under the category of house. It is an extension of the ambiguity introduced in SPACE. A Study on the Characteristics of Architectural Works of Park Kil Yong (1992), Song Seogki's master's thesis at Yonsei University, is similar to Choie Soonai's in that it refers to Bohwagak as a house named Bukdanjang. However, it is takes one additional step in noting (erroneously) the year of its construction as 1940, unlike Choie Soonai's in which the construction year was not noted, and it is different in that it expresses a critical opinion on the elevation of Bohwagak (pp. 51 – 52). However, Song Seogki was the first to reveal significant currents in modern and contemporary understandings of Bohwagak in his doctoral thesis, The Characteristics of the Beginning Stage of Modernism in Korean Architecture during 1920-30's (1999) at the same university. This is because he regarded Bohwagak as a cultural facility for exhibiting Kansong Chun Hyungpil's collections and evaluated it as 'the best example of modern architecture designed by a Korean architect' (p. 206). (Nevertheless, it was too early to pay attention to the pre-modern elements still present in Bohwagak. For example, consider the stonework on the stairs at the entrance.▼7)
It was Song Yul's article 'Unpublished Modern Architecture in Korea' published in Architect in April 1993 that laid the foundations for Song Seogki's new understanding of Bohwagak. In this article, Song Yul made it clear that Bohwagak is a building used as the Kansong Art Museum, while also recognising that the two buildings introduced as Bukdanjang in SPACE No. 6 are different. This recognition was possible because he looked at the literature of Kansong Art Museum unlike previous architectural researchers—Choi Wansoo's 'Critical Biography of Kansong' published in Kansong Munwha No. 41 (Oct. 1991). However, Song Yul thought that Bukdanjang (i.e., Plaisant Yanggwan) had been designed by Park Kilyong but was lost at that time. This point contradicts Lee Heungwoo's mention (1996) quoted earlier.▼8 However, what is of greater note in Song Yul's article is the fact that only one photograph in SPACE No. 6 was the basis for believing that Park Kilyong was the architect of Bohwagak. 'There is no record of Bohwagak's architect, but the photo of Bohwagak titled Bukdanjang in the pictorial for Park Kilyong's special feature in the April 1967 issue of SPACE tells us that this building was Park Kilyong's work'.▼9
3.
In any case, Song Yul's writing in 1993 is understood as the first statement from the Korean architectural community identifying Bohwagak in Bukdanjang as the Kansong Art Museum and Park Kilyong as its architect. But, here, we should also see anew in line with another interesting fact. It is not that Kansong's circle first confirmed that Bohwagak was Park Kilyong's work, but that Kansong's circle came to think of Park Kilyong as Bohwagak's architect in accordance with the perception of the architectural community.▼10 This becomes clear when we examine documents of Kansong's circle in chronological order, and Choi Wansoo's 'Critical Biography of Kansong', mentioned earlier, is of greatest importance. This is not only due to Kansong's biography, which began to be repeated at that time, but also as the narrative of the construction of Bohwagak were based upon this article. The gist of the story includes background to the establishment of Bukdanjang in 1934 by purchasing land from Plaisant,▼11 Wichang Oh Sechang's epigraph celebrating Bohwagak's topping out ceremony on the 29th of August, 1938, and Kansong's efforts to build Bohwagak by importing marble from Italy to form the stairs. However, its architect had not yet been mentioned.▼12 Later, in the process of enriching the contents, the story of its architect was inserted. This can be found in 1996 through Lee Heungwoo, who expanded upon Choi Wansoo's writing: 'This building was designed by the Korean architect Park Kilyong (1898 – 1943) and is said to be one of the earliest western-style buildings designed by a Korean architect. […] It was he who designed Hwashin Department Store built in the 1930s'.▼13 This description was possible owing to Song Yul's 'excavation'. As a building designed by the most celebrated Korean architect of the Japanese colonial period, Bohwagak has now become a story indispensable to Kansong's circle and their history, too. Whether in the research literature by the Kansong family▼14 or in the introduction on the Kansong Art Museum website, the architect Park Kilyong must be the figure who makes the legacy of Kansong shine ever brighter.
However, it is regrettable that there are no primary sources that might reveal who the architect of Bohwagak was (or could be) as suggested by the Kansong's circle. Does the '1938 Drawing Collection' recorded in the certificate of closed registration of Bohwagak (Feb. 26, 1979) still exist somewhere? It seems to have been mentioned during the review of the building's cultural property registration that this material needed to be checked.▼15 I am curious about this moment. After the experience of ups and downs throughout the Japanese colonial era and the Korean War, tracking down just such primary source had become a very difficult task in Korea. Of course, as has emerged for the architectural community in Korea of the present, the situation is not that different in that primary source's whereabouts remain unknown in many cases. If Park Kilyong's materials, kept by his eldest son, novelist Park Yonggu (1923 – 1999), and which contributed to the special feature in SPACE No. 6 and Choie Soonai's master's thesis, still exist and if they were made available to researchers, questions related to Bohwagak may one day be resolved. Are there no documents held by the Kansong's circle that mention the architects of the buildings in the Bukdanjang precincts before Song Yul? I found one significant instance. Chun Sungwoo, the principal of Posung High School, who pursued the desires of his father, noted in 1973: 'The current Center for the Study of Korean Arts building used to be a house of a French couple, and it was reportedly designed by the architect of Hwashin Department Store.' He mentioned this while talking about Bohwagak at the 11th Anniversary of Kansong's Death Roundtable Discussion, which was presided over by Lee Guyeol and attended by prominent figures such as Kim Wonryong, Chin Hongsop, and Choi Sunu.▼16 If he was correct here, then Park Kilyong was involved in Plaisant Yanggwan but not in Bohwagak. Or, at the very least, Chun Sungwoo knew nothing about Bohwagak. Of course, he may have mixed up the two buildings. However, if he was right, is it possible that the editor of SPACE No. 6 included the photo of Bohwagak by mistake while adding that of Plaisant Yanggwan.▼17 What is true?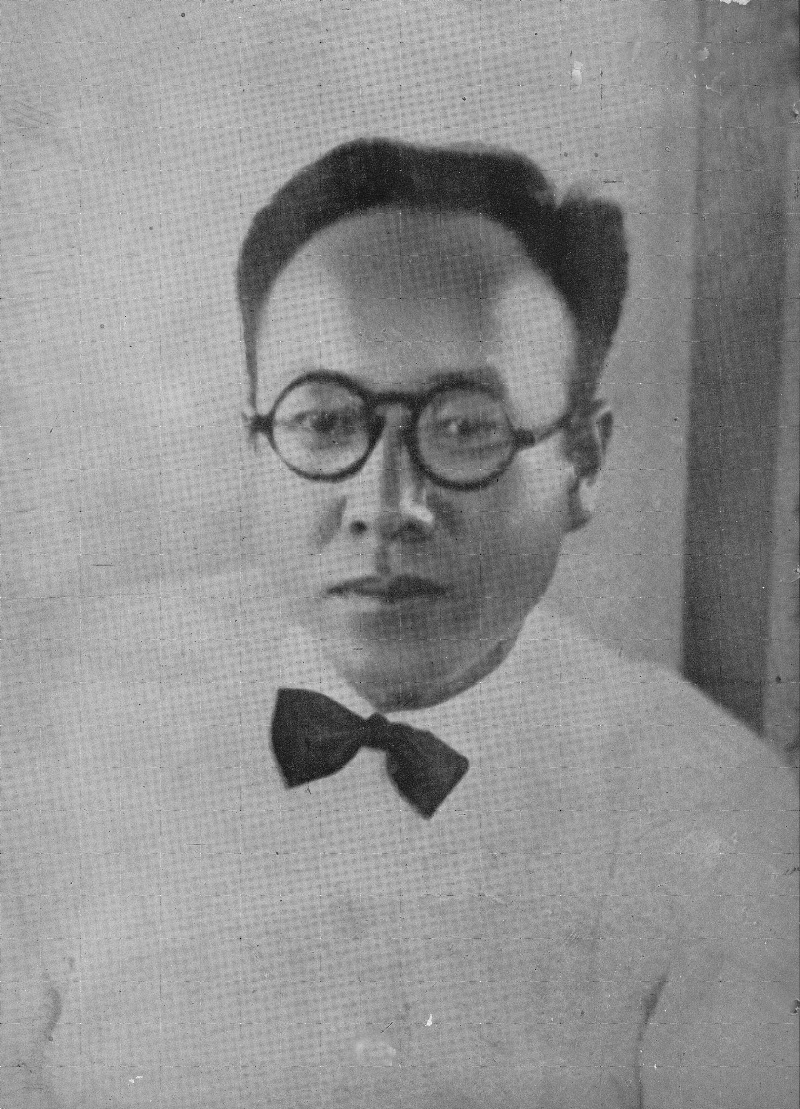 ​The first page of 'Architect Park Kilyong: Commemorating the 24th Anniversary of His Death', SPACE No. 6, p. 6.
4.
So far, this paper has examined the questions related to the architect of Bohwagak through literature of the architectural community and that of the Kansong's circle. In summary, at present, an ambiguous photo published in the special feature in SPACE No. 6 of April 1967 seems to be the only piece of evidence that Park Kilyong was the architect of Bohwagak. Song Yul's article in 1993 based on this source or the mystery that surrounds this made us conclude and believe that Bohwagak's architect was Park Kilyong. However, certain circumstances, such as Chun Sungwoo's remark in 1973, force us to explore other possibilities. Isn't the basis of proof in a single photo worth placing under doubt and holding to account?▼18
Nevertheless, I still hope that Park Kilyong was the architect of Bohwagak and that more solid evidentiary support for this will be provided by the architectural community or Kansong's circle. Only then will this starting point of modern architectural history in Korea, which has been a vexed scholarly proposition and constructed with some difficulty, become unshakable, and a stronger and richer narrative will be formed in the future. The best-case scenario would be that there are no errors in SPACE No. 6, meaning that Park Kilyong was indeed involved in the two buildings in Bukdanjang—by remodeling (repairing) the old Plaisant Yanggwan and designing the new Bukdanjang respectively. But, if an error or erroneous attribution has been made, this needs correcting. This paper may also feature errors due to the limitations in the data and restrictions in communication. As is already evident, this paper is not the last word in the question of Bohwagak's architect, but rather an assemblage of assumptions and hypotheses to reveal the process behind solving this question. I invited comments from any readers who might have any further information or intimations of its authorship. We know that even continuous and connected questions are often cleared up through following a seemingly minor clue or anecdote. It would be good to have an opportunity to discuss this matter with researchers in related areas. I pay my respects to all the researchers mentioned in this paper.​
1. Cultural Heritage Committee, 'The 12th Modern Cultural Heritage Subcommittee Minutes: 4. Cultural Property Registration of Seoul Bohwagak', Cultural Heritage Committee Meeting Minutes [Open to the Public], Cultural Heritage Administration, 2019, pp. 10929 – 10975. The minutes of this meeting are available on the website of the Cultural Heritage Administration. The Cultural Heritage Administration and the Kansong Art Museum already held a joint symposium entitled 'Kansong and Bohwagak' a year before its registration as a cultural property (Dec. 7, 2018). In this symposium, Ahn Changmo presented on 'architecture', that is, on Bohwagak as the architect 'Park Kilyong's work', and Song Seogki participated in this discussion. What should be made clear is that even if Bohwagak was not Park Kilyong's work, it is not diminished in its status as a Registered Cultural Heritage.
2. I have discussed Bohwagak as Park Kilyong's work in several presentations and publications, and I visited to Bohwagak in person to expand these discussion points with the consent of the Kansong Art Museum in October 2018. I am profoundly grateful to the Kansong Art Museum for permitting me to visit and to Mr. Jung Byungsam and Baik Insan for guiding me and providing me with the building's measurement drawings at the time.
3. Hyon-sob Kim, 'Special Feature on Architect Park Kilyong (April 1967): The Starting Point for Researching the First Generation of Korean Architects', SPACE No. 655 (June 2022), pp. 112 – 119. This paper could be regarded as an extension of this 'RE-VISIT SPACE'.
4. Choi Wansoo, 'Critical Biography of Kansong', Kansong Munhwa No. 41 (Oct. 1991), pp. 61 – 122 (p. 85).
5. Lee Heungwoo, 'Critical Biography of Kansong', Kansong Chun Hyungpil, Posung Middle and High School, 1996, pp. 137 – 272 (p. 188). Refer to note 8.
6. Yoon Iljoo, The History of Korean Modern Art (Architecture), National Museum of Modern and Contemporary Art, 1978, pp. 7 – 8, 52 – 53.
7. At the symposium in December 2018, Ahn Changmo also mentioned some of the pre-modern elements in Bohwagak.
8. I have not personally visited Plaisant Yanggwan to confirm its presence, but, if the building still exists, I presume that it would be the building at 74 Seongbuk-dong, which is often searched along with the Kansong Art Museum. This building was registered as a 'new construction' in 1934 (Aug. 20, 1934) on the building register, and there is no record of demolition. The date of purchase of the land in the land register is marked about two and a half months before the building was registered (June 2, 1934). Considering these facts with Lee Heungwoo's remark, it is presumable that Plaisant Yanggwan, which had been unregistered before, was listed on the building register when it was remodeled (or repaired) in 1934, and at this time, it may have been unavoidably documented as a new construction. If the publication of this building in SPACE No. 6 was not a mistake, I guess Park Kilyong was involved in this remodeling project.
9. Song Yul, 'Unpublished Modern Architecture in Korea', Architect (Apr. 1993), pp. 14 – 18 (p. 15).
10. In this paper, the 'Kansong's circle' first refers to Kansong's bereaved family and the people involved in the Kansong Museum of Art (Center for the Study of Korean Arts), but more broadly, it includes the art world related to Kansong Collection and school officials of Posung Middle and High School, which was taken over by Kansong in 1940.
11. Choi Wansoo notes how Plaisant, who came to Seoul at the end of the 19th century, bought land and built a French-style house with money from oil sales, and Kansong purchased the land and house along with its adjacent land. This figure, recorded in the land register as ポ—ル プレサンor ポル ブレ—サン, seems to be the same person involved in the Buraesang Sanghoe Incident in August 1939, which was discovered while manufacturing and selling fake cosmetics. In old newspapers, his name was written as 부래상, 푸레상, 프레산, etc. in Korean. His original French name is presumed to be 'Paul Antoine Plaisant'.
12. Choi Wansoo didn't mention the architect even in his 1998 article, a slightly revised version from the 1991 one, but some differences are noteworthy such as the discrepancy in the year of photos of Bohwagak under construction. Choi Wansoo, 'Story of Kansong's Establishment of Bohwagak', Kansong Munhwa No. 55 (Oct. 1998)
13. Lee Heungwoo, op. cit., p. 216.
14. Jeon Inji, 'Bohwagak', The 100 Year History of Korean Museums, National Museum of Korea, 2009, pp. 205 – 209; and 'The Future of Kansong Art Museum as a Theme Museum', Journal of Museum Studies No. 28 (June 2015), pp. 243 – 259.
15. Cultural Heritage Committee, op. cit., p. 10972.
16. Lee Guyeol, et al., 'Roundtable Discussion: The Life and Art of Kansong – Commemorating the 11th Anniversary of His Death', Posung No. 74 (1974). Reprinted in Kansong Chun Hyungpil, Posung Middle and High School, 1996, pp. 371 – 390.
17. If this was the case, Park Kilyong may have been involved in the remodeling (repair) of Plaisant Yanggwan rather than its new construction. Refer to note 8.
18. However, there is a remarkable book that contains very specific details about the construction of Bohwagak, which goes beyond these doubts. It is Lee Chungryeol's biography Kansong Chun Hyungpil (Gimmyoung, 2010). In this book, the author suggests that the building was completed one month after the topping out ceremony. In addition, considering the time required for each construction process, he estimated the total construction period of Bohwagak to be three to four years and wrote that Bohwagak was designed in 1935 before his design of Hwashin Department Store (1935 – 1937) (p. 161). This timing of the Bohwagak design was also suggested on the basis of the estimated construction period (my KakaoTalk correspondence with Lee Chungryeol, May 11 – 13, 2022). That appears like a very reasonable inference. Nonetheless, two things stand out. First of all, the one month period between the topping out ceremony and the building completion seems very tight. We also need to bear in mind that Bohwagak was listed on the building register much later (Nov. 20, 1938). But more significant is that Lee Chungryeol's statement notes that Bohwagak was designed ahead of Hwashin Department Store (under the premise that it was designed by Park Kilyong). This is because Park Kilyong's return from modernism (Bohwagak) to historicism (Hwashin Department Store), implied in this chronological order, can lead to a different interpretation of his architecture. However, since the date of purchase of the Bohwagak's land in the old land register was read as 9 January, the 12th year of Showa (1937), it is questionable whether the design was accurately dated. Considering all of the information and reasoning so far, it is more natural to think that Bohwagak was designed in early 1937 at the earliest, right after the land was purchased. Lee Chungryeol's book has considerable credibility because it was based on his extensive research of various materials from Kansong's circle and interviews with related figures, however it is still bound to "hang between proof and imagination, fact and fiction" as 'biographical literature'. The author himself said in the introduction that Chun Sungwoo, on behalf of the Kansong family, "agreed to the publication on the condition that the author has to declare the composition of the plot was fictitious (imaginary) in part". Meanwhile, the recent exhibition held by the Seoul National University Museum (Sep. 2021 to Feb. 2022) and the subsequently published book The Future We Have Drawn: 100 Years of Modern Architecture in Korea (Zip, 2022) assumed that the design of Bohwagak was commissioned 1932 and constructed between 1936 and September 1938. It is claimed that Lee Chungryeol's book was referenced in accordance with this assumption (my email correspondence with Jeon Bonghee, May 4 – 6, 2022). In fact, for a while before the work of Choi Wansoo (1991), the construction of Bohwagak was dated as 1936. Refer to the 'Chronological List' in Kansong Munhwa No. 1 (Oct. 1971).
---
Hyon-Sob Kim, an architectural historian and critic, has worked as a professor at Korea University since 2008, following his doctoral and post-doctoral researches at the University of Sheffield, UK. He is now interested in writing a critical history of modern architecture in Korea and his recent publications include Architecture Class: History of Western Modern Architecture (2016), a Korean translation of Building Ideas by J. Hale (2017), 'DDP Controversy and the Dilemma of H-Sang Seung's 'Landscript'' (2018) and 'The Hanok Paradox: Modernity and Myth in the Revival of the Traditional Korean House' (2019).